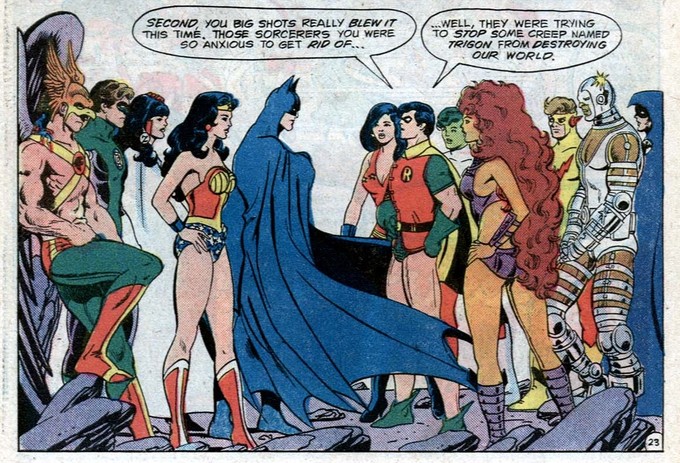 Greg Belanti, who scripted the Ryan Reynolds "Green Lantern" movie and produces The CW's "Arrow," "Flash," "Supergirl," "Legends of Tomorrow" and "Black Lightning," has added "Titans" to his live-action DCTV portfolio. "Titans" was developed at TNT by "Batman and Robin" screenwriter Akiva Goldsman, but now Berlanti has come aboard as writer-producer and "Titans" is moving to a new DC-branded streaming service.
Joining the same streaming service will be the third season of animated series "Young Justice."
Back when TNT elected not to produce Goldsman's pilot, this was what was going on with the project:
Cyborg, Beast Boy, Kid Flash, Aqualad, Wonder Girl and Speedy were apparently not part of the mix, at least not in the pilot. Who was? These guys: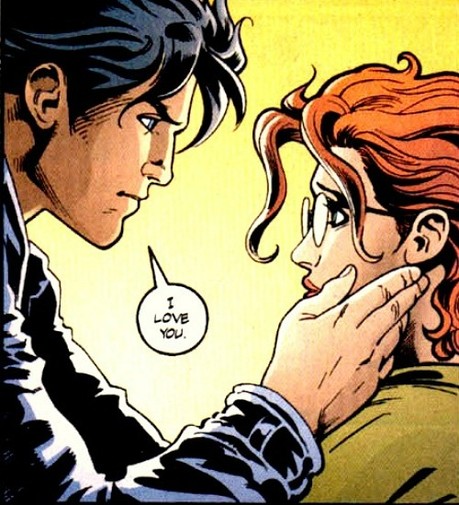 * Dick Grayson, the former Batman sidekick Robin, was running his own detective agency.
* Barbara Gordon, the former Batman sidekick Batgirl, was hacking computers from her wheelchair. (Gordon never had much to do with the Titans as a group, but she enjoyed a long relationship with Grayson.)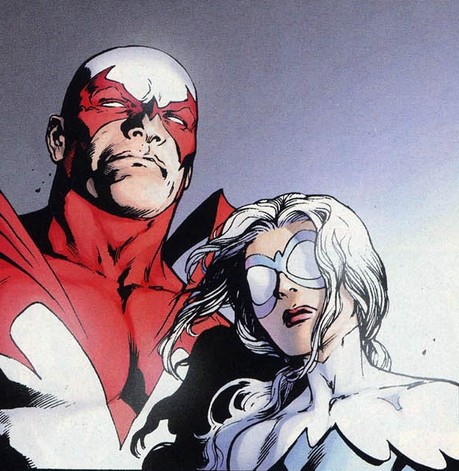 * Hank Hall & Barbara Granger were a couple who fought crime as Hawk & Dove. In the comics Granger has magically enhanced perception, healing and agility and the ability to fly. In the comics, Hall has magically enhanced agility, strength and speed.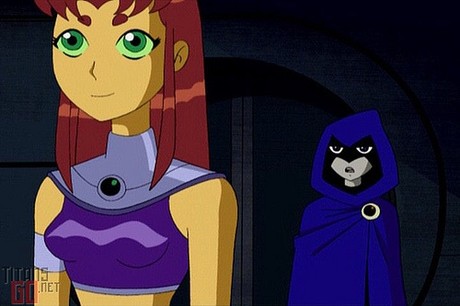 * Rachel Roth is the demon daughter Raven. In the comics she can heal herself and others, manipulate time and energy and teleport.
* Koriand'r is an extraterrestrial princess known as Starfire. In the comics she has superstrength, can fly at supersonic speeds, and can fuck up evildoers with thick green beams called "starbolts."
Press release!
FOR IMMEDIATE RELEASE

WARNER BROS. TELEVISION AND DC ENTERTAINMENT ANNOUNCE ALL-NEW LIVE-ACTION SERIES "TITANS," FROM EXECUTIVE PRODUCERS AKIVA GOLDSMAN, GEOFF JOHNS, GREG BERLANTI AND SARAH SCHECHTER, TO DEBUT IN 2018

"YOUNG JUSTICE: OUTSIDERS," THE HIGHLY ANTICIPATED THIRD SEASON OF WARNER BROS. ANIMATION'S "YOUNG JUSTICE," ALSO TO BOW NEXT YEAR

Series Will Air Exclusively on Upcoming DC-Branded Direct-to-Consumer Digital Service

(April 25, 2017 – Burbank, CA) Warner Bros. Television and DC Entertainment today announced that executive producers Akiva Goldsman, Geoff Johns, Greg Berlanti and Sarah Schechter are teaming up for the all-new live-action drama series "Titans," which will debut in 2018. Additionally, Warner Bros. Animation's "Young Justice: Outsiders," the highly anticipated third season of the popular "Young Justice" series, is also ramping up for its first mission next year.

Both fan-driven series are in early stages of production and will air exclusively on a DC-branded direct-to-consumer digital service in 2018. Operated by Warner Bros. Digital Networks Group, the new digital service will deliver an immersive experience designed just for DC fans.

"Titans" follows a group of young soon-to-be Super Heroes recruited from every corner of the DC Universe. In this action-packed series, Dick Grayson emerges from the shadows to become the leader of a fearless band of new heroes, including Starfire, Raven and many others. "Titans" is a dramatic, live-action adventure series that will explore and celebrate one of the most popular comic book teams ever.

"Titans" will be written by Akiva Goldsman ("Star Trek: Discovery," "Underground"), Geoff Johns (President & Chief Creative Officer, DC Entertainment; "The Flash," "Arrow") and Greg Berlanti ("Arrow," "DC's Legends of Tomorrow," "The Flash," "Supergirl"). Goldsman, Johns, Berlanti and Sarah Schechter ("Arrow," "DC's Legends of Tomorrow," "The Flash," "Supergirl") are executive producers of the series from Weed Road Pictures and Berlanti Productions in association with Warner Bros. Television.

In "Young Justice: Outsiders," the teenage Super Heroes of the DC Universe come of age in an animated world of super-powers, Super-Villains and super secrets. In the highly anticipated new season, the team faces its greatest challenge yet as it takes on meta-human trafficking and the terrifying threat it creates for a society caught in the crossfire of a genetic arms race spanning the globe and the galaxy. Equally praised by critics and viewers for its impressive visuals and rich storytelling, "Young Justice" reached more than 25 million unique viewers in each of its two seasons on Cartoon Network. This passionate fan support set the stage for the new third season.

Sam Register ("Teen Titans Go!," "Justice League Action") is executive producer of "Young Justice." Brandon Vietti ("Batman: Under the Red Hood," "Superman Doomsday") and Greg Weisman ("Star Wars Rebels," "Gargoyles") are producers of the series, produced by Warner Bros. Animation. Emmy Award winner Phil Bourassa ("Young Justice," "Justice League Dark," "Teen Titans: The Judas Contract") serves as the series' art director.

For updates on these exciting new series and the upcoming DC digital service, visit www.DCFanUpdates.com.