Here's a look at the new VACATION movie, which returns Chevy Chase and Beverly D'Angelo as the Clark and Ellen Griswold characters the originated in the National Lampoon VACATION franchise back in the 80s-90s. This time around, they're grandparents…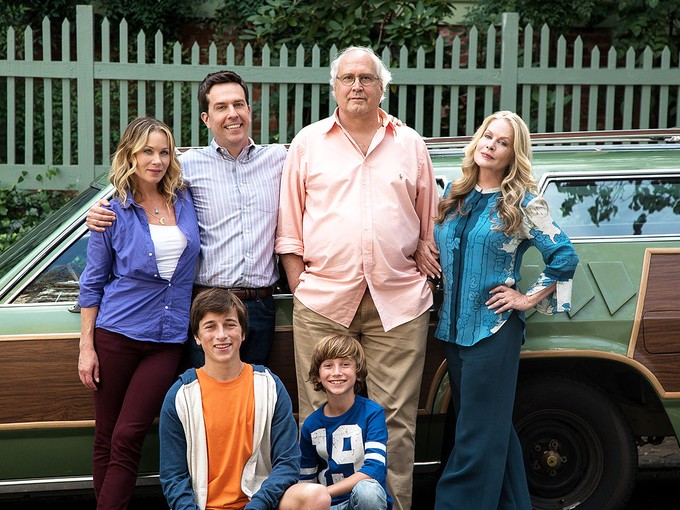 In this first promo image of the new National Lampoon's Vacation movie, simply titled Vacation, you see Ed Helms, 41, as Rusty Griswold, alongside Christina Applegate, 43, who plays his wife, Debbie, as well as series mainstays Chevy Chase, 71, and Beverly D'Angelo, 63.
…explains THIS piece over at People.
The film is written and helmed by John Francis Daley and Jonathan M. Goldstein (scripters on HORRIBLE BOSSES) and involves a revisitation of Walley World (featured in the 1983 progenitor picture). It releases July 31.
————————
Glen Oliver
"Merrick"
- e-mail
- Twitter