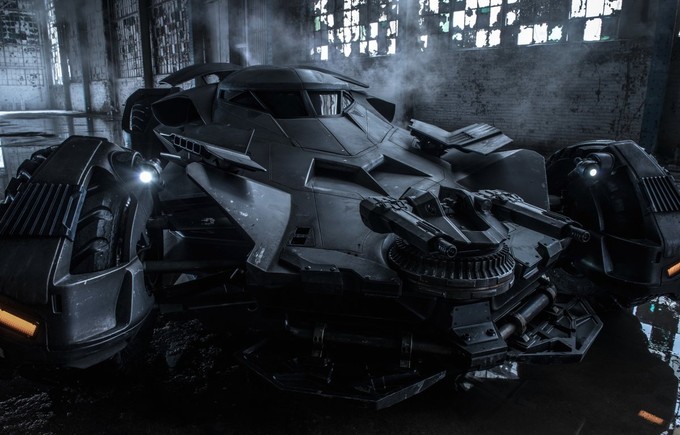 It's been the better part of a year since Comic-Con audiences got that exclusive BATMAN V SUPERMAN trailer, which never got officially released online (though many of us have seen a bootlegged copy). Now, we have some info on when we'll see some actual footage from the long-awaited superhero melee.
Today, Umberto Gonzalez of Latino Review posted this on Instagram:
HUGE #BatmanvSuperman RUMOR! Zack Snyder at 9am on Thursday, an hour before the start of Star Wars celebration will tweet the first five seconds of the new #BatmanvSupermanDawnofJustice trailer on his Twitter. You will then be able to sign up to view the full trailer in a theater on Monday April 20th. Also, the trailer will in fact be in front of prints of #AVENGERS #AGEOFULTRON! BOOM! #dc #marvel
So you'll get one of those godawful "previews for the preview" on Thursday morning (9 PST), before getting to sign up to see the premiere of the full trailer in theaters similar to the way Universal rolled out their first FURIOUS 7 trailer last year. We'll see whether the trailer finds its way online before the release of AGE OF ULTRON almost two weeks later.
We have yet to see ONE FRAME of actual footage from this flick, just BTS shots and teaser images, and this trailer will presumably break that spell. WB/DC knows there's a lot riding on this one, so presumably they've spent a lot of time whittling down what they've got (remember, there's ostensibly a ton of VFX work yet to be finalized) into something concentrated, potent, and rabble-silencing.
The trailers for Zack Snyder's previous three comic-book flicks have been benchmark pieces of advertising, perfectly setting meticulously crafted montages to ideal, moody music, so I'm hoping we'll get a similarly elegiac, operatic piece come Monday.
BATMAN V. SUPERMAN: DAWN OF JUSTICE introduces Supes, Batman, Wonder Woman, Aquaman, Cyborg, and The Flash to one another on March 25th, 2016.