Hello ladies and gentlemen, Muldoon here with this week's peek around the cinematic curtains with MEET THE CREW. We've been able to touch upon quite a few positions since I first kicked this series off at the beginning of February and it looks like there's no end in sight - as long as talented men and women are willing to give me a bit of their time! This week we have a simple Q&A with Line Producer Joe Dishner. For the three decades Joe has worked on quite a few films and television shows in various degrees - films like THE MOTHMAN PROPHECIES, THE DAY AFTER TOMORROW, NEAR DARK, and much more. While you might remember UPM William Greenfield's MEET THE CREW a few weeks back, given their different experiences and projects - Joe's insights are unique and very much something I think you fine folks might find interesting. So let's hop right on in with Mr. Dishner and gain a little perspective into the world of Line Producing film and television.
JOE DISHNER - LINE PRODUCER/UPM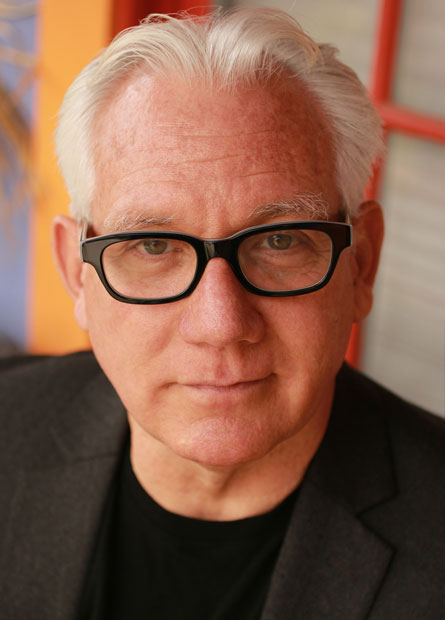 As a Producer, Co-Producer, Line Producer, Associate Producer, and Unit Production Manager what exactly are you in charge of and when roughly are you brought on to a given project?
My duties vary depending on the scope of the project. If it is an independent film, I am often involved in the early planning which entails script breakdown, scheduling, budgeting and casting. If it is a studio or network project, I usually enter the picture a little later. A preliminary schedule and budget are usually already in place. My job is to continue to work on the schedule and budget and start pre-production. In preproduction on both independent and studio projects, I am responsible for setting up an office, hiring key crew, supervising the schedule and budget, dealing with unions, communicating with the studio/network/investors, etc, In production, I continue to deal with the crew/union/studio and network issues as well as managing the day-to-day shooting – making sure the company stays on schedule and does not go over budget.
In terms of Producing, what tasks typically fall on your shoulders that you find rewarding? On the flip side, what type of tasks are necessary for a production, but aren't necessarily fun at all?
I find breaking down a script and creating a budget to be rewarding. Even more rewarding is taking that information and developing a plan and implementing it. On the flip side, I am not sure fun has anything to do with any of it. It is all work. In all our jobs, some tasks are more pleasant than others.
It sounds like your primary position(s) on a film crew is/are fundamentally at the core of production, but on a day-to-day basis, whom all would you consider in your department?
Typically my department consists of a Production Coordinator, Assistant Coordinator, Production Secretary and a couple Production Assistants. Probably my most important hire is my Production Coordinator. The POC sets the tone for the office and has great influence for the tone of the entire picture. A good POC has the knowledge of the mechanics of production and the skill to get things done and keep everyone reasonably happy. It has been my good fortune to work with some great POCs over the years. I think the position is greatly under appreciated.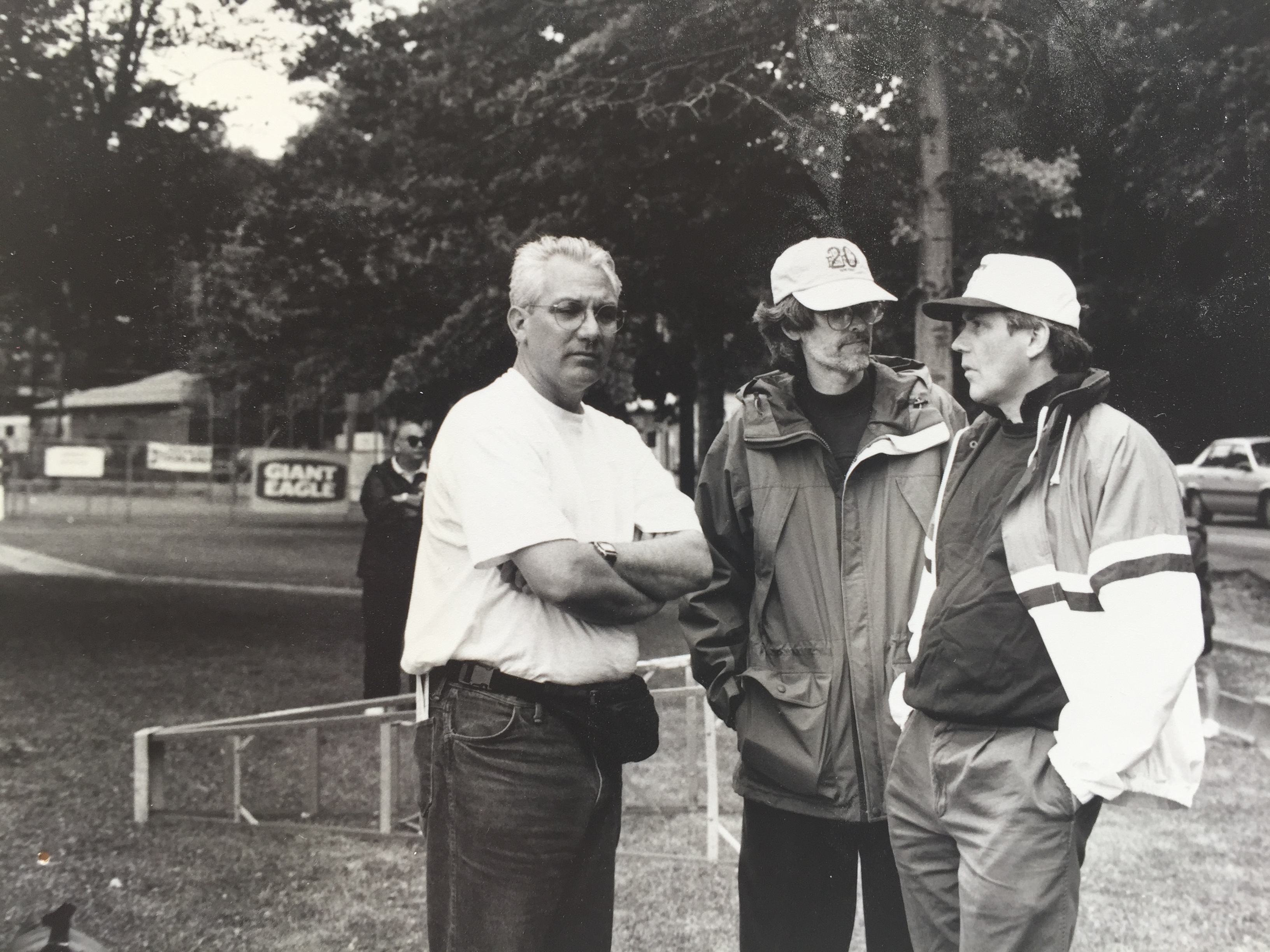 What are some general things that on the onset of a show you must ask department heads? For instance in a production meeting before there's any film, rented gear, or props built – what are some things you typically have to address with different departments to ensure a safe shoot that will work as efficiently as possible?
By the time a department head is hired you usually have a pretty good idea who this person is and their strong points. In the hiring process you get to know their level of expertise and approach by the questions they ask. Typically departmental budgets are discussed in individual meetings between the department heads and UPM/Producer. This is where you work out the specifics of how to run the department efficiently, given the budget and director's preferences.
Is there a shot/sequence/moment that you can point to and say, "It's that way because I was there and had it of been anyone else, it would have been different." Clearly film and television are a large team effort, but is there anything out there where you "made the call" and changed something that would have otherwise been different? I'm not looking for names, but was there a hire of yours who really elevated a project or a call on your end that ended up saving production an enormous amount of money?
I am sure there have been specific moments where I said, "do this not that" and we saved money, the shot was beautiful and all was right with the world. But it seldom happens like that. Those instances are more often: " You are not getting the crane because you spent the money on the stunt that won't make the final cut, so figure it out".
You pray it doesn't come to that.
Most directors and production designers know they have to make choices. You strive to create an environment where those choices are made before you shoot.
As you have worked on films like NEAR DARK, A SIMPLE PLAN, SECONDHAND LIONS, and more – which films or projects have stuck with you in a positive way? Which three films do you look back fondly on and why?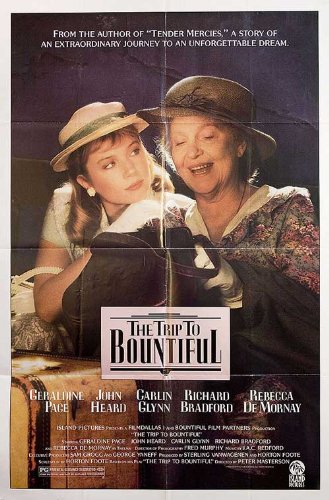 THE TRIP TO BOUNTIFUL is very important to me. It was my second feature as location manager. Geraldine Paige won the academy award for her performance in a Horton Foote script. It exemplified the best of the American independent movies of the time. My friendship with Horton Foote continued until his death at age 93.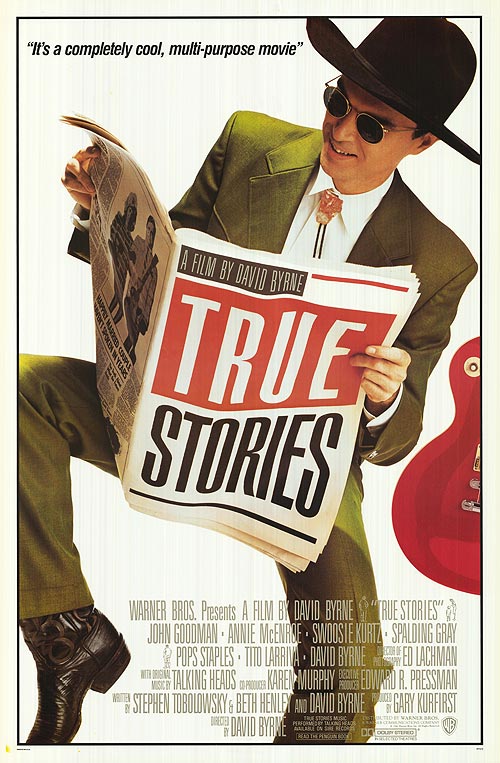 I have very fond memoriesof TRUE STORIES. Working with David Byrne was a unique experience. He assembled an amazing cast that sang some amazing songs. As David said, "It is an all purpose movie".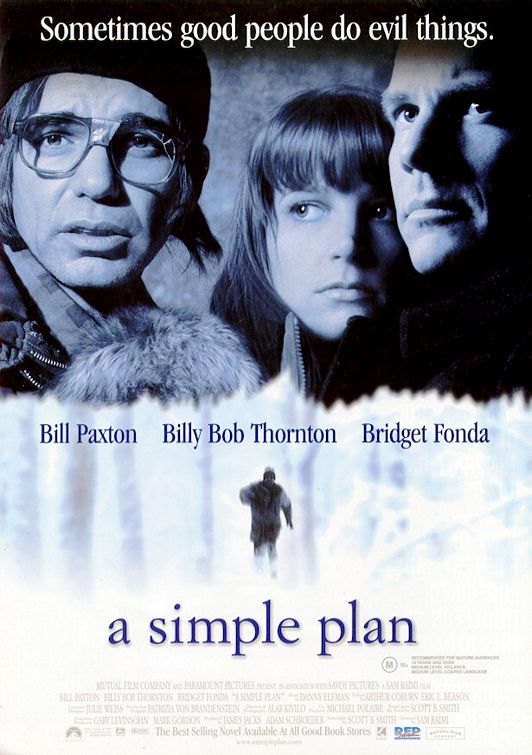 A SIMPLE PLAN was very special. The line producer, Michael Flynn, hired me as UPM in the winter of 1997 with John Boorman was the director. We prepped in Minneapolis-St. Paul for three months. Because of problems at Paramount, the show was cancelled. In 1998, it came back with Sam Rami as director. I was rehired by the new Line Producer, Michael Polaire. We shot it that winter. The script was great. The cast was great. The director was great. The crew was great. The performances were amazing. Bill Paxton was superb. Billy Bob Thornton was nominated for an academy award. Only problem was the cold. It was 5 degrees below zero the day we shot the wrecked plane in the woods.
Who are some of the individuals that have made an impact on your early career?
I have been fortunate to get to know and work alongside many smart, talented, funny, hard-working people. I know I'll leave some people out but here goes, with the emphasis on early in my career, roughly in order of when I met them:
Michael Barker (friend from high school, now co-president of Sony Pictures Classics)- In high school we skipped class to go to the USA Film festival where I got my first brush with Kit Carson. As college sophomores he talked me into joining the UT Student Union Theatre Committee where I met Missy Boswell who got me my first job on an independent movie. After college Michael went to New York and started in distribution by working for the company that we used to rent 16 mm films from to show at the UT Student Union. Decades later, I still meet up with him every Labor Day at the Telluride Film Festival and get a glimpse of the distribution side of the business. Although Michael is in the business of making deals he realizes that not all value translates into profit.
Ed Lowry (friend from high school, went on to become a film professor, deceased)- After high school Ed went to UNT (then NTSU) before coming to UT-Austin for grad school. We went to a lot of movies and through him I met the Cinema Texas crowd. Reading the notes that group wrote for their movie program caused my brain to develop more complex dendrite connections. Ed was the first person to tell me, not just me in general but me specifically, that I could make a living in this field, and it would be a worthy life to live. Not sure I would have figured it out without his prompt.
Louis Black (friend from UT, now Austin writer/producer/publisher/businessman)- Even before Louis was Louis, he was a force. During the Cinema Texas years, he and Ed would have fierce discussions about movies, family, movies, life, movies. Nick Barbaro, Ed Lowry, Louis, and I started the Austin Chronicle. After I left to work on movies in Dallas, Louis willed the Chronicle, and subsequently SXSW to greatness. Now he has asked me to join Production For Use. Since the best predictor of the future is the past, I expect greatness to ensue.
Ken Harrison (director ON VALENTINE'S DAY/1918) Ken was an independent filmmaker before "independent filmmaker" was even a term. Ken gave me my first job in film- unpaid PA, and then my first paid job in film- paid PA. I went on to work as Ken's assistant director/production manager on several NEA short films. I recall working on his documentary about the Fort World Water Gardens in which we interviewed the architect Phillip Johnson. Ken was not one to gush or flatter, he simply let his meticulous preparation and honest work convey his respect for the subject. Through Ken I met the group of filmmakers at SWAMP (Southwest Alternative Media Project) in Houston. Among these was the late Eagle Pennell (THE WHOLE SHOOTING MATCH). The pinnacle of our work together was NINTH LIFE, a film that Ken wrote and directed, and I produced.
Dennis Bishop (producer of A TRIP TO BOUNTIFUL, HOUSEGUEST, THE BIG GREEN, THE EVENING STAR, DEXTER pilot; former Head of Production at HBO)- Dennis hired me as Location Manager on Paul Bartel's NOT FOR PUBLICATION, then Production Supervisor on HOUSEGUEST, then Unit Production Manager on THE BIG GREEN and THE EVENING STAR. Dennis gave me a chance. He taught me the value of a job well done, the power of collaboration, the comfort of knowing someone has your back. He is generous to a fault.
Ned Dowd (1st AD TRUE STORIES, former Head of Production CARAVAN PICTURES) Ned was a former minor league hockey player who played Ogie Ogilthorpe in SLAP SHOT and a psychiatrist in BOTTLE ROCKET. Ned was a leader. He knew how to manage a crew and deal with studio executives. He knew how to make a set fun and efficient. He had this uncanny ability to process information quickly and accurately, like in Blink. He personified the definition of a good producer, articulated to me years later by Danny Goldberg- someone who knows what is important in a given situation, at a given time.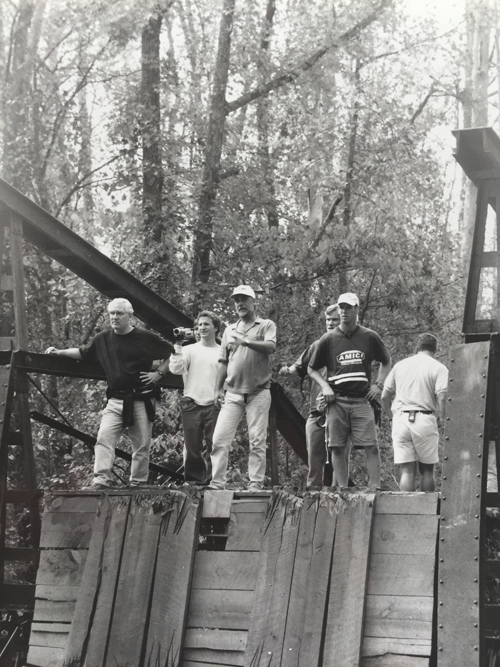 What is a "typical day" in your life during a given shoot?
I would start out on the set and make sure we are on schedule and everything is working well. Upon arrival, I would receive the previous days Production Report to make sure we covered all the scheduled shots. I would also go over the Hot Cost (over/under) for the previous day. I would have a chat with the first AD to go over that days shot list and see what difficulties he/she foresees for the day. Somewhere in there. I would call the producer and give him/her an update of the days shooting progress. I would then make my rounds to department heads and see what is on their minds. I would check with my POC and see what is going on at the office and reconfirm any appointments for the day. If all is well on the set, I would probably go back to the office and sign PO's and checks, and visit with the accountant. Throughout the day, the second AD will text when a shot is completed.
Depending on the circumstances, I would return to the set later in the day. If all is well, I would go back to the office or wait for wrap on set.
Are there any projects that stand out as unique wher you had to handle a problem in an unconventional way?
On TRUE STORIES, David wanted to use the Texas folk artist Willard Watson's house as the location for the scene where Pop Staples cast a love spell on the John Goodman character. The house was perfect. Willard had amazing sculptures all over his lawn. Willard loved David but I could never get him to sign a contract. Pressure was mounting. I told Willard we had to have the location. He said talk to his wife. Turns out, Willard's wife was not happy with him. He had promised her new dentures but he never produced them. She was not going to let this happen until Willard came through with the new teeth. I arranged for Ms. Watson to get fitted for a new set of dentures paid in full. Willard signed the contract. David was happy. Ms. Watson was happy and smiling. Pop Staples cast his love spell.
If you weren't producing or supervising film or television projects, what do you think you'd be doing with your life?
I don't have a clue.
Do you have any advice for potential filmmakers in the AICN audience? Perhaps you have some experiences from working with creatives like Sam Raimi, Kathryn Bigelow, Mark Pellington, or other directors where you have seen what works and what doesn't.
What works for the likes of Sam Rami, Kathryn Bigalow and Mark Pellington is very basic. They are prepared. They read the script over and over. They understand the characters.
What advice can you give someone seeking a career in movie making? What pitfalls would you remind no-budget filmmakers to be weary of?
Figure out why anybody would hire you. What useful skills do you offer?
Ask yourself " Why would anybody outside of my friends want to see this movie?"
Don't get caught up in the what-ifs of the next film? Do the task before you.
This is from Sherry Lansing, the former head of Paramount Pictures. She started out as a script reader and eventually became the first woman head of a major movie studio. She attributes this to doing a better job than anybody else at every level of her employment. She is known for saying: "just finish the task set before you". I am a great believer in that philosophy.
My advice to no-budget filmmakers is pretty much the same as a high dollar project. Be prepared. Don't assume anything. Spend time writing and reading your script over and over. Get feedback from knowledgeable people and listen to what they say. Don't be afraid to make mistakes. But be careful to avoid mistakes that are preventable. Don't be stupid. Think!
What project are you currently working on? Even if it's not specifically a film or TV production, what is Mr. Dishner currently up to?
I've joined the consulting group PRODUCTION FOR USE. We launch at SXSW. It is a one-stop consulting shop for independent productions. We offer expertise and advice in all areas of production – project analysis, script development, crowd funding, audience building and distribution strategies.
It is a great team – Louis Black, Annie Bush and Ashland Viscosi.
I know there is great value in what we offer.
I am pretty excited about the possibilities.
And there we have it ladies and gents, honest insight from an accomplished Line Producer/UPM/all around knowledgable Production maestro. As he mentioned in that last question, he's just launched a new company, "Production for Use." While I truly have no idea how many indie filmmakers we have out in the AICN audience, PFU might be a useful tool for your next feature. So if you are looking for consultants with more experience in their pinkies than folks like me have in their entire body, fly over to their website and check them out! If anything, I would like to genuinely thank Mr. Dishner for taking the time to answer a few questions for me/us here at AICN. Hopefully the next time you folks watch the end credits of a given movie you will be able to understand a bit of what all of these titles actually mean.
I'll see you all next weekend with another look at the individuals who create our favorite movies and TV shows! In the mean time, be sure to check out past MEET THE CREW articles and if you're in the mood for checking out some interesting short films, head over to SATURDAY SHORTS:
- Mike McCutchen
"Muldoon"
Mike@aintitcool.com