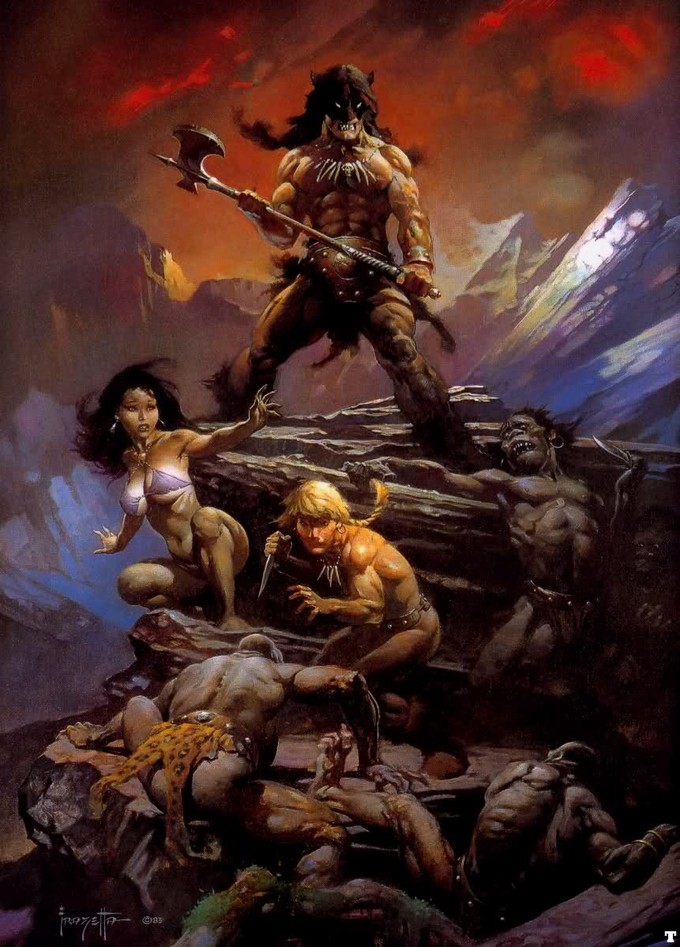 Sony Pictures is working with Robert Rodriguez to realize a live-action adaptation of the 1983 animated adventure FIRE AND ICE as part of…
…a big package that gives the studio a potential franchise

Robert Rodriguez will direct a live-action version of the 1983 animated film Fire And Ice. The film is Rodriguez's homage to his friend, the late legendary animator Frank Frazetta, on whose works Frazetta and Ralph Bakshi based that original film.
…says THIS piece over at Deadline. Hehe - they said 'big package!'
As I post this, I now recall that…perhaps shamefully?…I haven't seen the progenitor picture, as I have a love/hate relationship with Ralph Bakshi's work and don't remember this inspiring me at the time. Also, it was released in August 1983, so I was probably still surfing the Geektastic waves of RETURN OF THE JEDI's release a few months earlier, which may've been a contributing factor (Geekly Shockwaves rippled much longer back then).
Maybe I'll circle back and check it F&I now…
————
Glen Oliver
"Merrick"
- e-mail
- Twitter