Here's a look at newly released promo images from the sixth episode of DOCTOR WHO Season/Series 8, The Caretaker.
The episode finds the Doctor, as 'John Smith,' assuming a caretaker position as Clara's school, where he evidently has his first formal meeting with adult Danny Pink (whom the Doctor previously met as a young boy in Listen, the fourth episode of this Series/Season).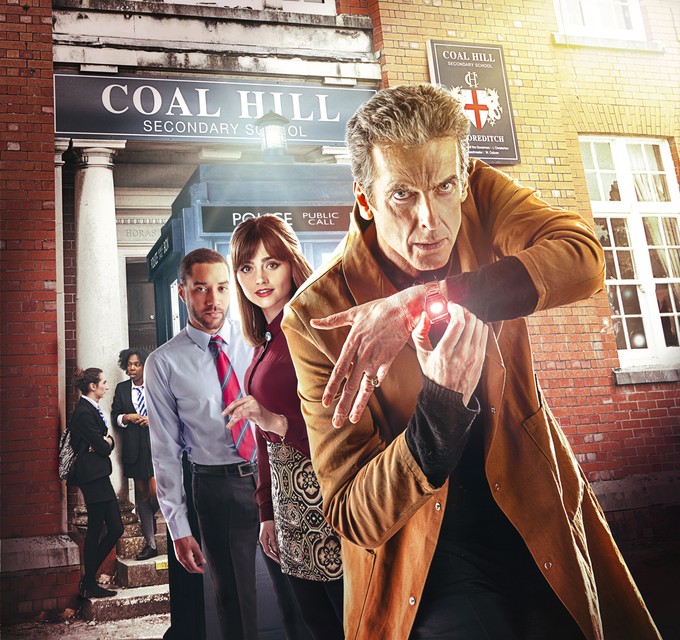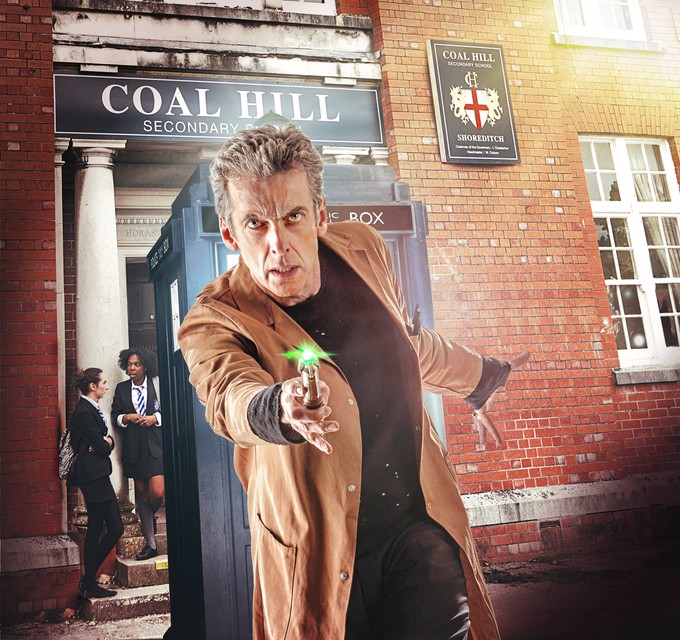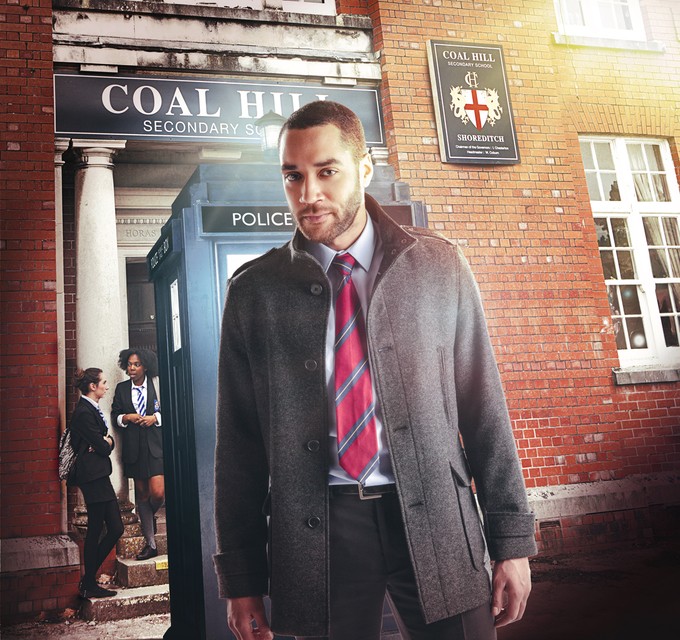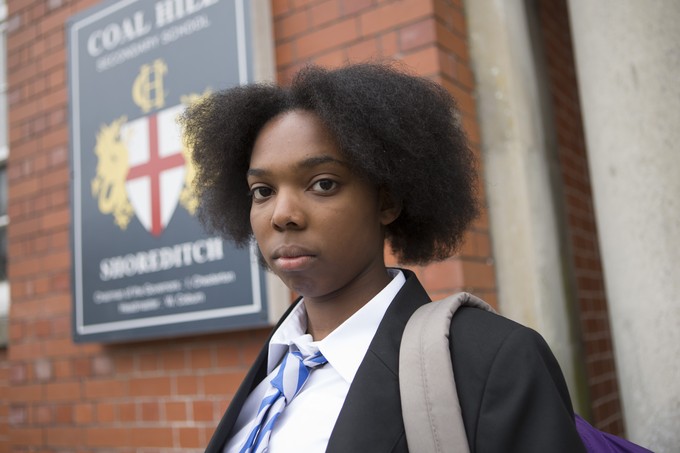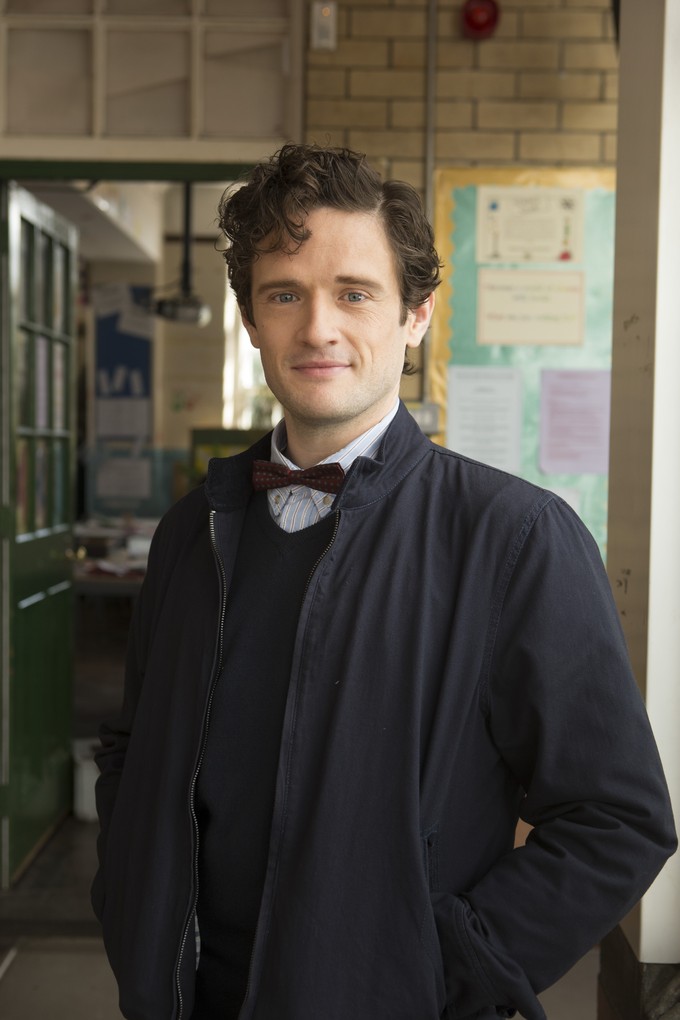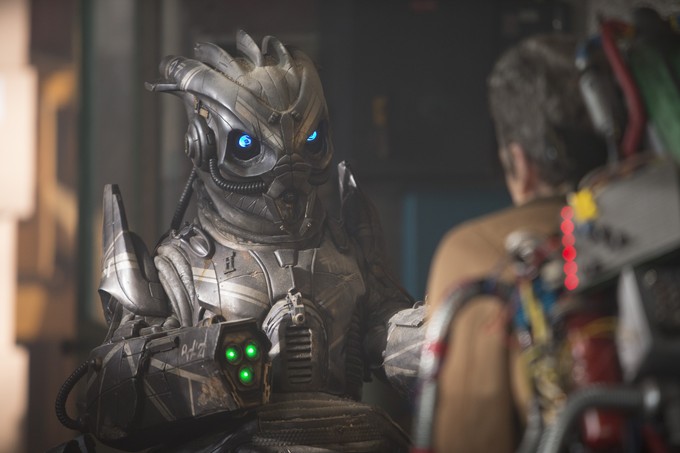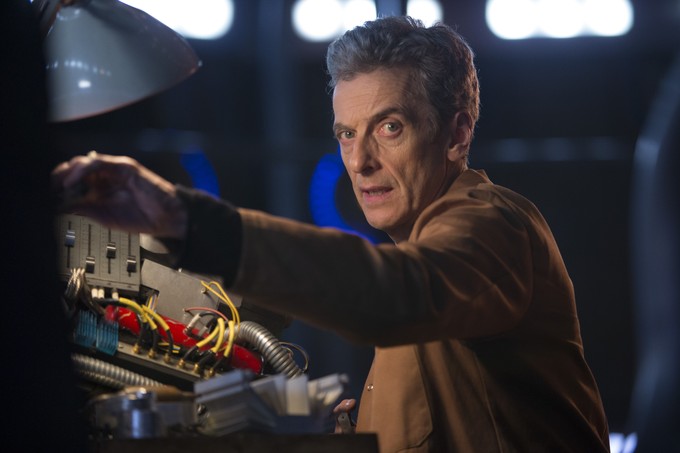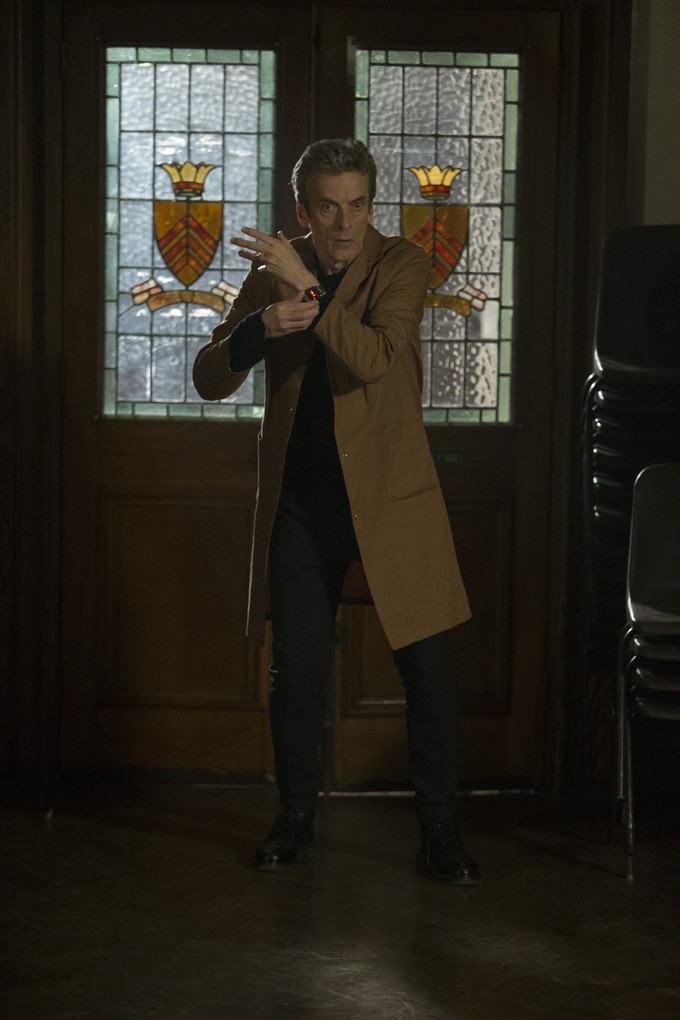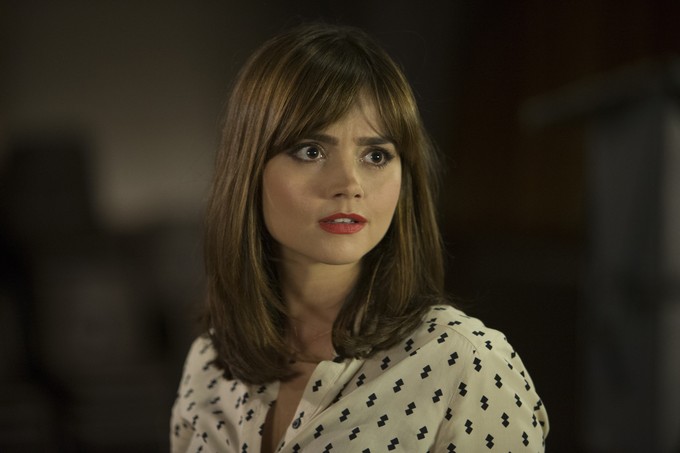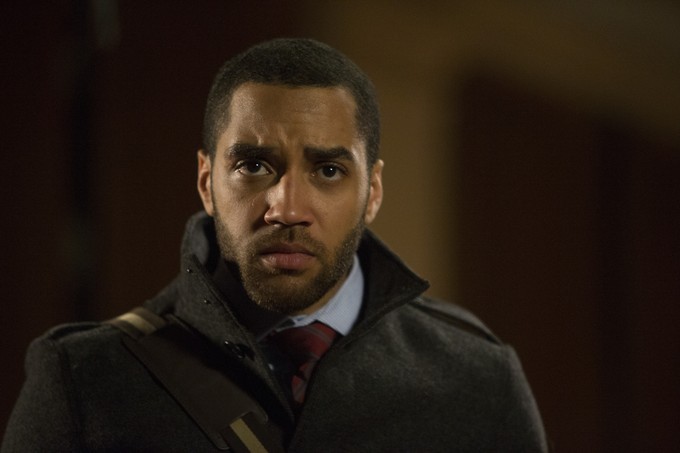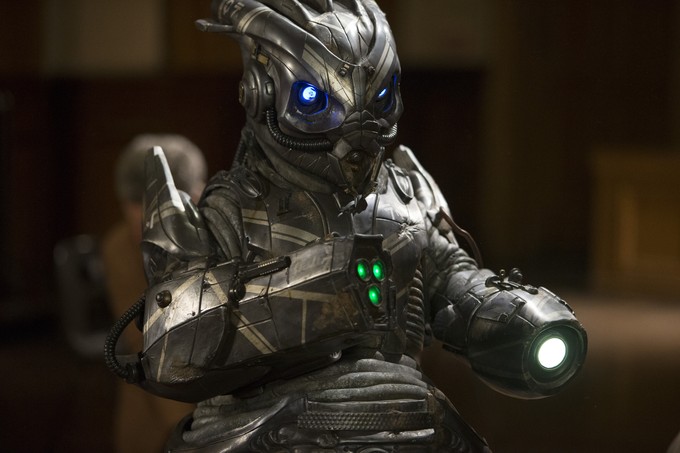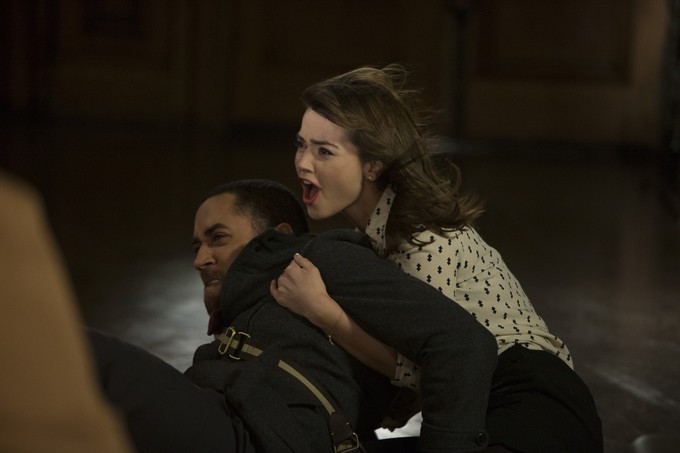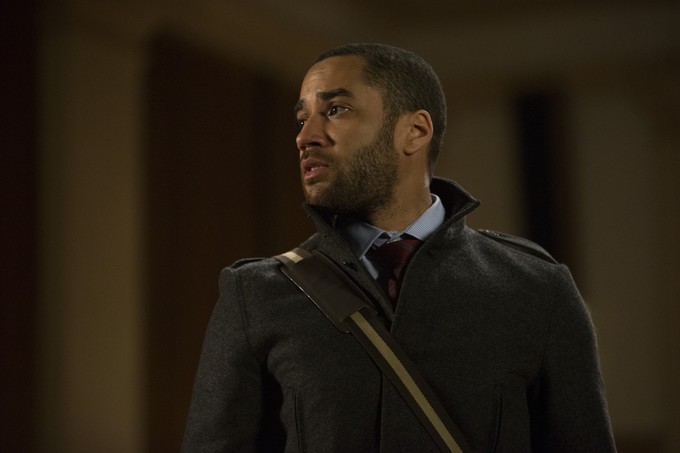 Wow, Capaldi's 'action poses' in a few of these shots pretty much stink.
The Caretaker transmits this Saturday - in a new UK timeslot which will mark the show's latest ever transmission time (details HERE). A development which will almost certainly impact DW's ratings, likely not for the better.
And, is that a….Sonic Watch we're looking at there? Or some different device?
————
Glen Oliver
"Merrick"
- e-mail
- Twitter