So, it's looking like bodybuilder/actor Aaron V. Williamson will be playing a T-800 Terminator in director Alan Taylor's upcoming TERMINATOR: GENESIS.
While this is the same model Schwarzenegger played in the exiting films in the cycle, the distinction between "a T-800" and "the T-800" should be duly noted. I.e. same line, different style…more or less.
Williamson is said to appear as a "younger" Terminator - while word is Arnold's model will be seen in an aged capacity (I'm presuming the bio-matter in which the endoskeleton is encased ages like humans, while its internal mechanisms remain consistent?)
Evidently, Williamson posted a piece of concept art for his character via Social Networking - art which was summarily removed. But not before some quick readers managed to save the image, which is now making the rounds and comes to us via MovieWeb.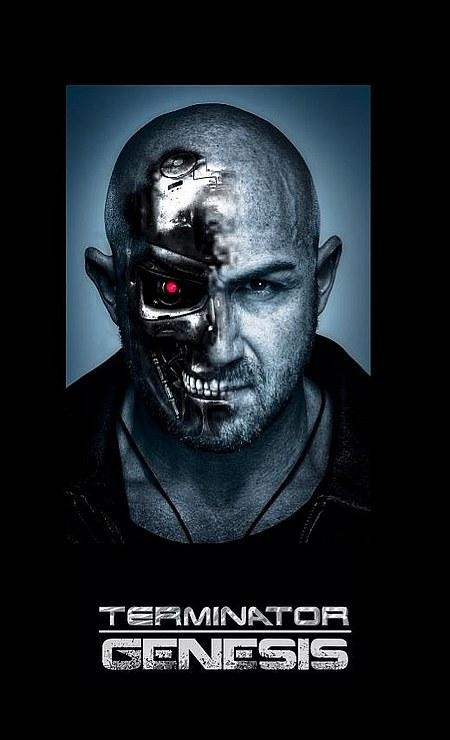 The art brought with it this context from Williamson…
"Thanks to an amazing team of people who help me get better each week, both physically & creatively, I'll be playing a T-800 (Terminator) in the upcoming production Terminator: Genesis. I'm extremely grateful & motivated as this new chapter begins to take shape."
TERMINATOR: GENESIS, purportedly sporting a nifty and promising BACK TO THE FUTURE II-ish re-visitation gag (details HERE), arrives on screens July 2015.
—————
Glen Oliver
"Merrick"
- e-mail
- Twitter