Hey Yo, Draven here.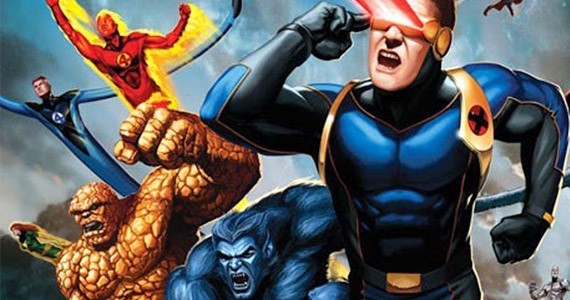 Fox is getting a head start and has announced dates (via THR) for several of their tentpole films. They have set a sequel to Josh Trank's FANTASTIC FOUR reboot for July 14th, 2017 before the first film has even started shooting. They have also announced that James Mangold's WOLVERINE sequel will be released March 3rd, 2017 and an untitled Marvel film will come out on July 13th, 2018. TAKEN 3 will be released January 9th, 2015 and an unnamed Ridley Scott film (PROMETHEUS 2!?!) will be released on March 4th, 2016.
In the case of projects that we already knew existed, Fox has moved up Matthew Vaughn's SECRET SERVICE adaptation from March 6th, 2015 to October 24th, 2014. An untitled Vince Vaughn comedy has moved from that October 24th, 2015 date to March 6th, 2015. Finally, Fox has moved the Daniel Radcliffe/James McAvoy-starring FRANKENSTEIN adaptation from January 16th, 2015 to October 2nd, 2015.
Nothing too earth-shattering here, but it is interesting to see Fox date a Marvel without letting us know exactly what it is. Most people are speculating that it is probably a X-MEN/FANTASTIC FOUR crossover film and while that is a good guess, I wouldn't be shocked if it was just another X-MEN film, as that would follow the every two year release pattern Fox is trying to set with DAYS OF FUTURE PAST this year and APOCALYPSE in 2016. I really want to know what that untitled Ridley Scott film is, as speculation that Fox is really serious about a PROMETHEUS sequel has started to heat up over the last few months.
Follow me on Twitter here!