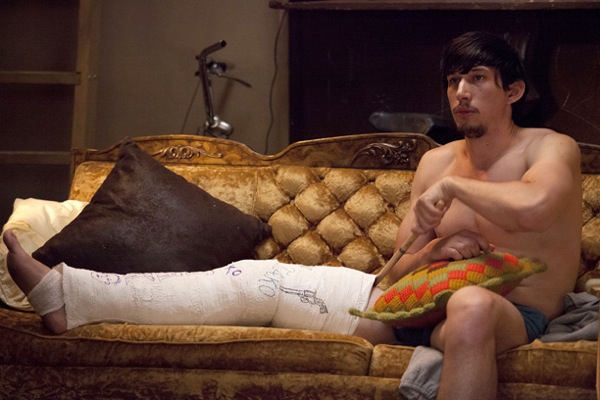 Jeremy here...
It's been rumored for a couple of weeks, but now it is at least semi-official given that Variety doesn't often have to walk back casting news: Adam Driver will be "the main villian" in J.J. Abrams's STAR WARS: EPISODE VII. It's not MAJOR BARBARA, but it'll do.
Now let the speculation begin! Is Driver really The Villian or A Villian? Are Michael Fassbender and Hugo Weaving still being considered for other villainous roles (as was also rumored), or did Driver just take the cheese? If so, how in the hell was Driver in competition with Fassbender and Weaving in the first place, considering they're relatively different types (though he's only six years younger than Fassbender)?
Abrams doesn't make big decisions like this quickly, primarily because he likes to keep his options open for as long as he can (hence that lengthy scripting process). Some might call this "due diligence" while others might prefer "indecisiveness". Regardless, this is Abrams's first significant casting decision (aside from bringing back the holy Hamill/Ford/Fisher trinity), and, as a fan of Driver's work in everything from GIRLS to INSIDE LLEWYN DAVIS (obligatory "Outer... Space..." reference), I dig it.
EPISODE VII is scheduled to begin principal photography in a couple of months, so expect a steady stream of casting news over the next few weeks.