Ahoy, squirts! Quint here. Yahoo debuted the first official poster for Robert Rodriguez's upcoming Sin City sequel A DAME TO KILL FOR.
We saw a grainy, pixelated version of this poster with a slightly different title come out of the American Film Market, but here it is in all its glory: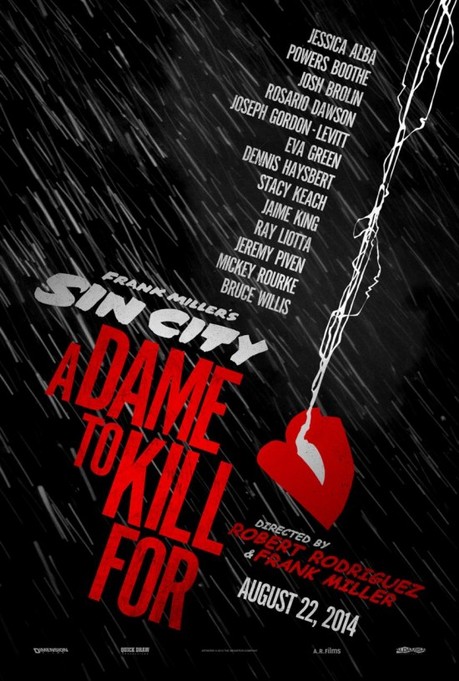 Sin City as a franchise is the best fit for Robert Rodriguez's current filmmaking style. I miss the guy that broke his back making Desperado and From Dusk Till Dawn outside of a green room, but with Sin City, Rodriguez has found the perfect material to film quick with a ton of star power. Greenscreen actually made the first movie work, so I'm excited to see what he came up with, especially since we get Joseph Gordon-Levitt, Stacy Keach and Eva Green along for the ride this time.
Thoughts?
-Eric Vespe
"Quint"
quint@aintitcool.com
Follow Me On Twitter