Hey Yo, Draven here.


The new trailer for #TheHobbit: The Desolation of Smaug will be unveiled tomorrow (Tuesday, 10/1) at 6am PT / 9am ET! pic.twitter.com/N76lkmmGRq

— The Hobbit (@TheHobbitMovie) September 30, 2013
With that tweet Warner Bros unveiled a brand new banner for THE HOBBIT: THE DESOLATION OF SMAUG and announced that we will be getting a new trailer tomorrow morning. Here is a look at the new banner: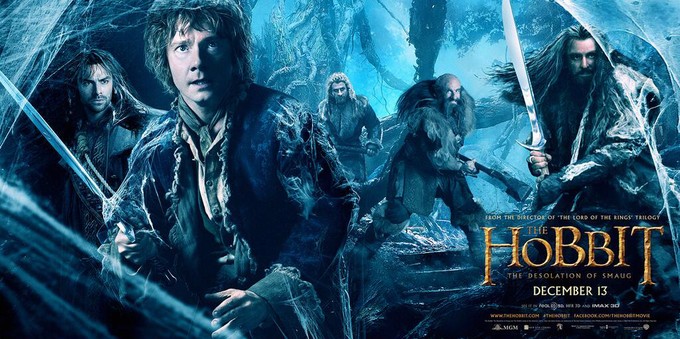 I expect that the upcoming marketing for this second chapter in the trilogy is going to sell the film as darker and more ominous than the first installment. This banner is a step towards that and I expect that we are going to get a good amount of Smaug footage in tomorrow's trailer. Stay tuned though as we will obviously have the trailer up tomorrow morning.
Follow me on Twitter here!