Ahoy, squirts! Quint here with today's Behind the Scenes Pic!
I have a great one for you today. Taken sometime during production of Dr. No is this image of pretty much all of James Bond's fathers. From left to right you have Harry Saltzman, Sean Connery, Ian Fleming and Albert Broccoli.
It's amazing to think about how much has happened with the character in the five decades after this photo was taken. Think about how unique this franchise is in the world of film. With only minimal rebooting they've had followed the same character through the years in such a way that it's kind of it's own subgenre. You can describe a grand stunt-driven opening to a movie by calling it Bondian now. It's an amazing achievement.
Thanks a ton to Decaying Hollywood Mansions for the image. Enjoy!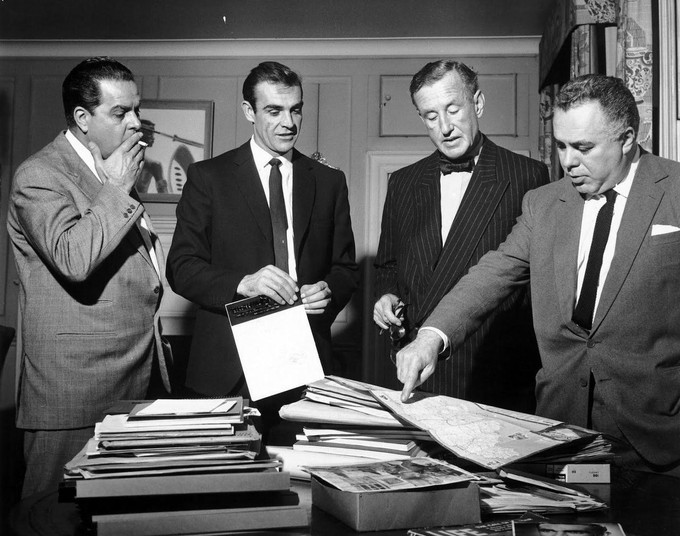 If you have a behind the scenes shot you'd like to submit to this column, you can email me at quint@aintitcool.com.
Tomorrow's behind the scenes pic is a neural net processor, a learning computer.
-Quint
quint@aintitcool.com
Follow Me On Twitter
I've got a lot of maintenance work to do on the previous BTS articles, but you can visit two pages worth of images (beware of some broken links thanks to the last server shift): Click here for Page One and Click here for Page Two!