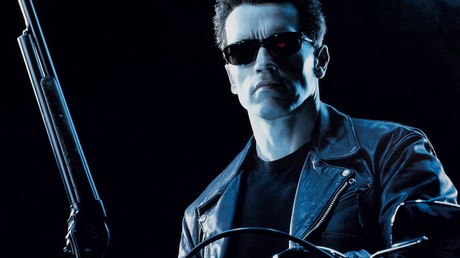 Hey Yo! Draven here.
We have some more TERMINATOR 5 news this week, as Arnold Schwarzenegger himself had a few things to say (Arnold Fans had the original quote):
"I'm very happy that the studios want me to be in Terminator 5 and to star AS the Terminator, which we start shooting in January"
I guess this would be the confirmation that he is not playing the human soldier that ends up being the design inspiration for the original T-800 and is in fact, playing a Terminator. He is 65 right now (66 next month) so I wonder if this can work and I am skeptical that this can be successful. Nonetheless, I am a big Terminator and Schwarzenegger fan, and I enjoyed THE LAST STAND so I will keep an open mind and just be happy that Schwarzenegger is still getting starring roles.
Schwarzenegger also confirmed that the plan is to shoot the film early next year, but obviously they need a director first so I would expect that announcement soon. We also have to keep in mind that the movie has not been greenlighted yet, so there is still a lot of work that has to be done before filming can begin. In the meantime, Schwarzenegger has THE TOMB ESCAPE PLAN coming out this fall, and is attempting to get KING CONAN and a sequel to TWINS off the ground. (KING CONAN sounds like a much better idea than T5 or TRIPLETS.)
Be one of the cool kids and follow me on Twitter here!