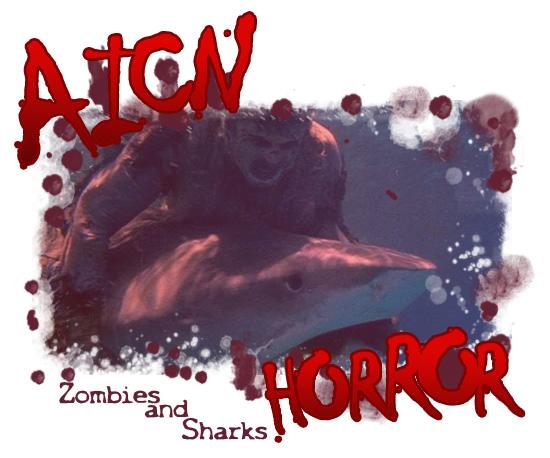 Logo by Kristian Horn
What the &#$% is ZOMBIES & SHARKS?
---
Greetings, all. Ambush Bug here with another AICN HORROR: ZOMBIES & SHARKS column. Let's dive right into the reviews. We've got more from the realms of indie, new on DVD, and a few glimpses into the future of horror!
Today on AICN HORROR

(Click title to go directly to the feature)
Retro-review: WHERE EVIL LIVES (1989)
Short Cuts short film review: THE COLLECTIVE Vol.3 (2012)
MY PURE JOY (2011)
WAR OF THE DEAD (2011)
THE HAMILTONS (2006)/THE THOMPSONS (2012)
CRAWLSPACE (2012)
Advance Review: THE GARLOCK INCIDENT (2012)
Advance Review: JUNKIE (2012)
And finally… Cal O'Connell & Leanne Rivers' PREY!
---
Retro-review: Available on DVD from Troma!!
WHERE EVIL LIVES (1989)
Directed by Stephen A. Maier, Kevin G. Nunan and Richard L. Fox Jr.
Written by Stephen A. Maier, Kevin G. Nunan and Richard L. Fox Jr.
Starring Claude Akins, James Coffey, Larry Q., Louise Letourneau
Retro-reviewed by Ambush Bug
I really wish I could say that I've uncovered a lost gem in WHERE EVIL LIVES. But I can't. With shoddy directing, half-assed acting, and awful effects, WHERE EVIL LIVES serves as nothing but worthy material for those who like to MS3K the hell out of things.
I don't want to waste too much time or too many words on this clunker. It was Claude Akins (SHERIFF LOBO, RIO BRAVO, BATTLE FOR THE PLANET OF THE APES) final film and he is easily the best part of WHERE EVIL LIVES, spouting his lines with some gusto and conviction, even though his part as the narrator/caretaker of a house which has seen all kinds of horrors is not very well written.
Akins tells a potential buyer of the house three tales of terror. The first focusing on a psychopath who slaughters his classmates only to find himself haunted by them. The second follows some kids as they encounter a band of sultry vampires. The third a coven of witches resides in the house in question. All three, as I said above, are thinly written and full of clichés, acted by non actors, for the most part.
>Those interested in schlock and cheese may find WHERE EVIL LIVES to be appetizing. I have a pretty strong stomach when it comes to low budget films, but this one is pretty low by even my standards. But if you're looking for something to ridicule, WHEERE EVIL LIVES is definitely something that's going to give you plenty of fodder to play with.
---
Available now on DVD!
THE COLLECTIVE Vol. 3 (2012)
Directed by Katie Toomey, Kylee Wall, Kate Chaplin, Vanessa Romanelli, Christy DeBruler, Amy Carmical, Shelby Vogel, Robbin Planet, Jason Hoover, Athena Prychodko
Written by Kylee Wall, Kate Chaplin, Vanessa Romanelli, Christy DeBruler, Amy Carmical, Shelby Vogel, Robbin Planet, Jamie Thomas, Athena Prychodko, Taylor Simmons
Find out more about this project here and on Facebook here!
Reviewed by Ambush Bug
At this year's DAYS OF THE DEAD Con in Shaumberg, IL I happened upon a booth for THE COLLECTIVE, a project that I am really excited to highlight here. The folks from
JABB Pictures
have been making short films for a while, and in that time, they seem to have been influencing and getting to know other short filmmakers. One of my complaints about short horror is that there isn't any place you can see these films other than doing random searches on YouTube. Well, JABB Productions seems to have felt the same way and have made it simple to see a bunch of cool shorts in one place. I got my grubby mitts on all five volumes of THE COLLECTIVE, an ambitious project where ten filmmakers are given one particular theme to work with and then turned loose to make whatever 10 minute film they wanted.
I reviewed the first volume of THE COLLECTIVE here
which focused on the title "The Meat Eater".
Last week I looked at Vol.2 in which each filmmaker was given a small cardboard box to focus a ten minute film on.
For Volume Three centering on the theme of "10 Minutes To Live". The next few paragraphs are some brief descriptions and thoughts on each of them.
Vanessa Romanelli's "Conclusion" leads the way as a quartet of sad individuals are lead to sterile rooms by Asian nurses, given weapons and ten minutes to kill themselves with them. Starring BASKET CASE's Kevin Van Hentenryck as one of the unfortunate souls, this is a pretty harrowing short full of twisted imagery and heartbreaking moments of people coping with their last moments.
Kate Chaplin offers up "Home Security" as a scam artist who screens his victims by going door to door to find the right marks bites off more than he can chew. This is a well paced and well made thriller from start to finish.
"Suffer Well" by Robbin Planet is an intensely told tale of biting surrealism and razor sharp imagery. Some might find the content of this short pretty graphic as a body is found in a dumpster and a tale is told backwards as to how it ended up there. Twisted and good stuff.
Starting with some haunting narration, "He Who Watches" is about a dying girl, haunted by a grim figure lingering in the periphery. Though somewhat melodramatic and the man in black looks a bit goofy, there's a lot to like (including a strong script and acting) about Katie Toomey & Kylee Wall's Faustian nightmare.
"Pact" by Amy Carmical is a beautifully filmed telling of a suicide pact between two teenagers. With a slow moving camera and a patient eye, this one hits hard in its simplistic, yet tragic message.
"Toetag" is a horrific tale of domestic violence from Shelby Vogel. This is a raw film that doesn't pull any punches depicting a woman tormented by an abusive husband redeemed by some poetic justice.
We flip flop through time minute by minute in "Snapped" which tells a simple tale of a woman scorned and how she gets back at her cheating husband. Though it might not be as interesting played out in order, the way this story skips around makes it a pretty interesting little short.
Christy DeBruler's "The Key" is an ambitious short focusing on a trip to the afterlife and one woman holding the "key" to bridging that gap. Though it feels like just a snippet to a much bigger film, this little bit of action and intrigue was a lot of fun.
Filmmaker Athena Prychodko takes us for a "Jog" in this hand held/first person shot dose of horror. Through the eyes of the victim, we experience what first appears to be a typical daily run, but soon turns into a nightmare as bodies begin appearing everywhere and the frantic jogger runs out of places to go. This is an original little short that ratchets up the terror as each second passes.
Finally, we have "Palindromist", a somber look at a homeless woman during the last moments of her life. I don't know if it qualifies as horror, but I was pretty depressed after watching this woman die cold and alone. Beautifully filmed with some scenes done in reverse, this one isn't a feel good way to end this collection, but is it a quality one.
Overall, as I move through these collections of THE COLLECTIVE, the quality of the films are improving. It's interesting seeing the filmmakers who have appeared in numerous volumes evolve as artists. Though this one was definitely one of the more downer of collections with many tales of woe and misery, it still shows that there's a lot of quality filmmakers in and around my fair city of Chicago. For those of you who want to support that indie spirit out there, THE COLLECTIVE seems to be the place to go. I'm going to be diving into the final two of the five volumes over the next few weeks and the quality and creativity in these collections seem to grow with each volume. Highlighting some damn fine horrors from Illinois, Indiana, Michigan and beyond, THE COLLECTIVE proves that indie horror is alive and well in the innards portion of America!
---
New on DVD!
MY PURE JOY (2011)
Directed by James Cullen Bressack
Written by James Cullen Bressack
Starring Alexei Ryan, Lisa Frantz, Cory Jacob, Laura Meadows, Jon Bloch, JD Fairman, Chris Chandler, Mark Glasser, Kevin Flood, Phillip Andrew Christopher, Emily Bordignon, Bailey Gaddis, Kimberly Night
Find out more about these films here!
Reviewed by Ambush Bug
In light of recent tragic events, a film like MY PURE JOY might be a tough pill to swallow for some as a troubled teenage boy goes on a killing spree. I'm not one to believe that a love and passion for horror films automatically makes one a murdering psychopath and I don't think the makers of the film believe this either, but in setting the main character of Adam (played by Alexei Ryan) up as an avid horror fan and then directing him up to kill in the styles of his favorite horror movie serial killers seems like an argument for just that.
The writer and director of the film, James Cullen Bressack (who also did the vicious home invasion/found footager HATE CRIME) wrote MY PURE JOY at the tender age of 18. And though it is uber-violent and intense, it is also filled with enough angst and poetic lines to feel as if it came from a place of authenticity. As Adam writes his thoughts in his journal after each kill, Bressack does show a talent for making the most nightmarish of things read heady and enticing. These journal entries were the highlight of the film for me.
While gorehounds might rejoice in the explicit kill scenes, it felt a bit forced and over the top to me, as if it was violence for violence sake rather than the reactionary way they wanted to convey as this teen rebels against family, society, and the all forms of the norm. There are numerous scenes of dismemberment, torture, and murder, which feels almost too real and made me feel a bit uncomfortable experiencing it.
That said, for the budget, the effects work is pretty impressive. Knives are driven into torsos, nipples are cut off, and a fake hand gets its fingers cut off. Though rudimentary compared to modern day CGI or even the work of Savini and his brethren, the effects are pretty convincing and unsettling.
Acting-wise, MY PURE JOY is actually pretty strong, especially when it comes to the lead Alexei Ryan, who basically carries the whole film on his own angst burdened back. MY PURE JOY is not going to be for everyone. It feels a lot like the original MANIAC as we get to see not only the inner thoughts of a madman, but the influences as well in graphic detail. The low budget aspects of the film are obvious, but Bressack seems to do his best with what he's got here and for something that was written by an 18 year old, the film serves as a very scary portrait of way too many damaged kids are out there today who give the genre itself a bad name by doing awful, awful things.
---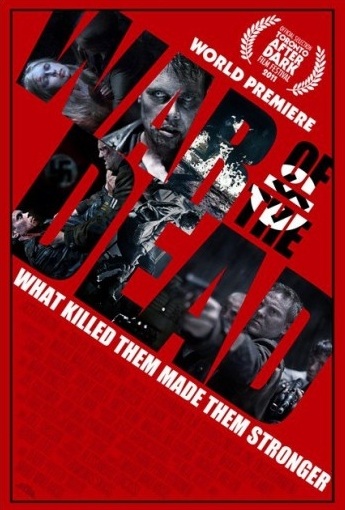 New this week on DVD & BluRay!
WAR OF THE DEAD (2011)
AKA STONE'S WAR
Directed by Marko Mäkilaakso
Written by Barr B. Potter, Marko Mäkilaakso, Starring Andrew Tiernan, Mikko Leppilampi, Samuel Vauramo, Jouko Ahola, Mark Wingett, Andreas Wilson, Antti Reini, Magdalena Górska
Find out more about this film here!
Reviewed by Ambush Bug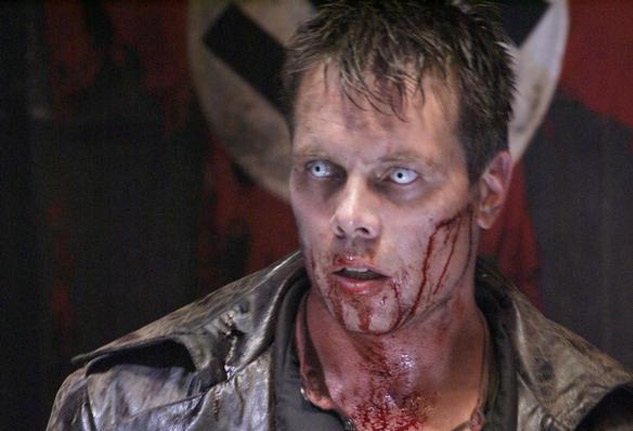 For those of you who like your horror with a heavy dose of action, adrenaline and BALLZ, I present to you WAR OF THE DEAD. Though it lacks the scope of Max Brooks' WORLD WAR Z, it incorporates a lot of the attention to military that occurs throughout that book and most likely will occur in the upcoming Brad Pitt production. WAR OF THE DEAD views like an episode of BAND OF BROTHERS with zombies as American, Russian, and Finnish soldiers attempt to work together in a battle where the Nazi soldiers they are fighting simply will not have the decency to die.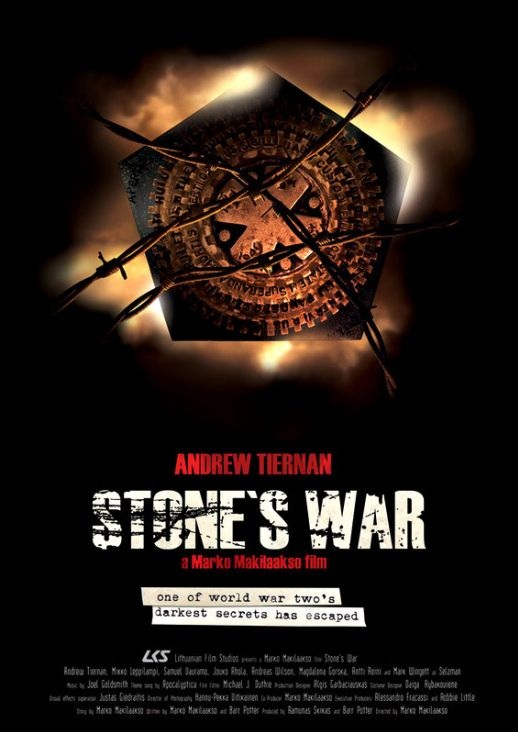 WAR OF THE DEAD opens with a man captured in battle being led to an operating room where he's experimented on and then dies, only to reawaken as a zombie. Cut to a group of grunts chugging through frosted and forested terrain. The troops make their way to a cabin and I was getting a very DOG SOLDIERS-ish vibe for a while as the soldiers battle the zombie soldiers bursting through the windows and walls. Thankfully, the film moves out of the house and into a secret Nazi scientist facility bunker where most of the latter half of the film takes place.
Director Marko Mäkilaakso does a good job of incorporating the action with the horror. Though he does seem to like to use slo mo a bit excessively to highlight dramatic events, most of the time he does so effectively. I'd put WAR OF THE DEAD in the same category as the UNDERWORLD series, using all kinds of flashy camerawork in its action-oriented tale.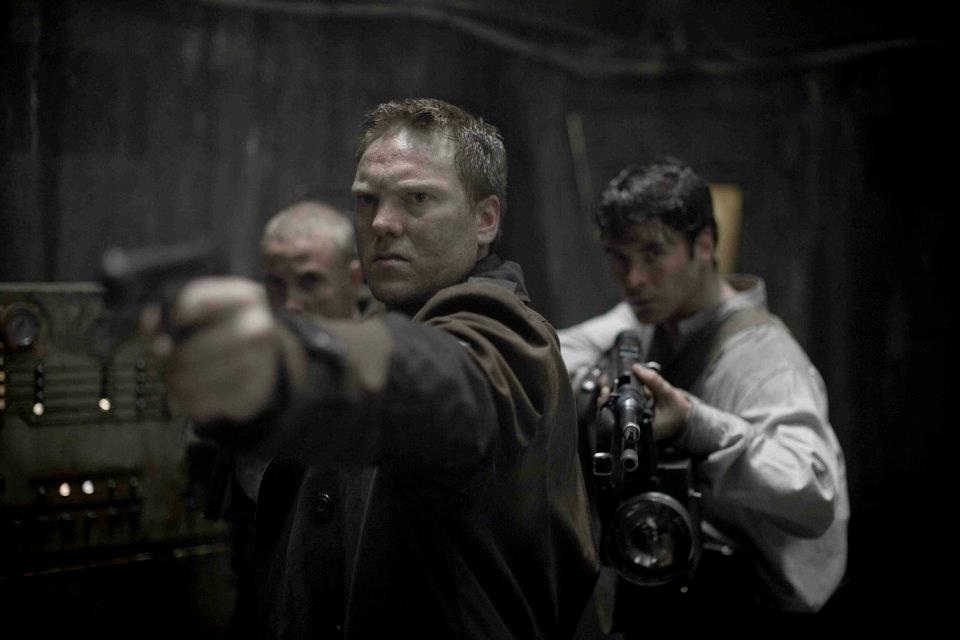 The film fleshes itself out by delving into the relations between the Finnish, American, and Russian soldiers, casting the American as the soldier less gung ho about working together. In a commanding performance, Andrew Tiernan stars as the most sensible (and most badass) of the soldiers and delivers a gruff and powerful performance as he hits all of the action beats with a lot of gristle as well as provides some soul to the quieter scenes in the film. Given the backdrop of World War II when this film is set, WAR OF THE DEAD does seem to want to make a statement about the fragility of international relations at the time and today, but doesn't let that get in the way of making some gripping scenes of battle and action with the unkillable dead.
The ending of this film suggests that this war is definitely not over by a long shot. I liked WAR OF THE DEAD. Though it tries to get heady, it's much more enjoyable as a fun mix of war stories and horror—a subgenre which doesn't dance often. Here the mix is most definitely digestible and delivers enough hard hitting action to satisfy folks liking a bit of punch with their scares.
---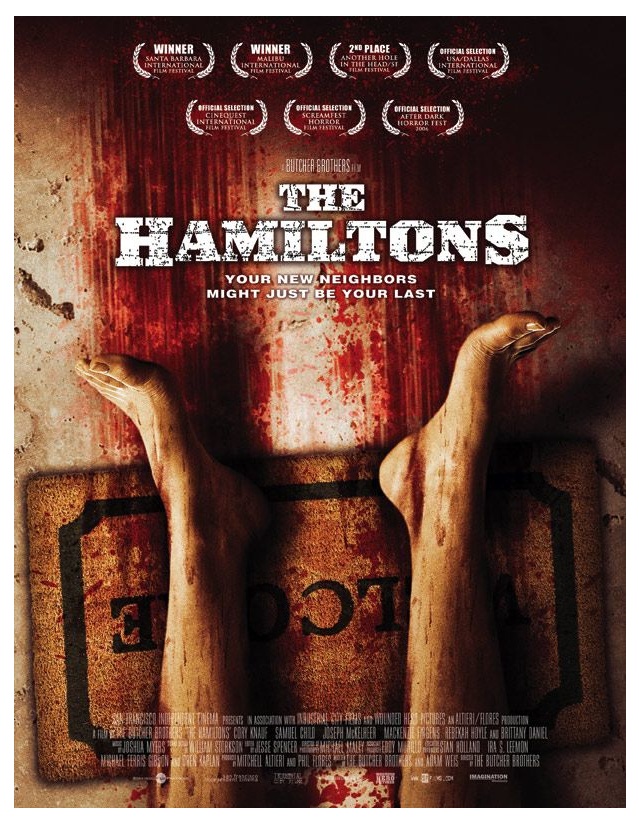 THE HAMILTONS (2006)
Directed by The Butcher Brothers
Written by Mitchell Altieri & Phil Flores
Starring Cory Knauf, Samuel Child, Joseph McKelheer, Mackenzie Firgens, Ryan Hartwig, Rebekah Hoyle, Brittany Daniel, Al Liner, Jena Hunt, Nicholas Fanella
Find out more about this film here!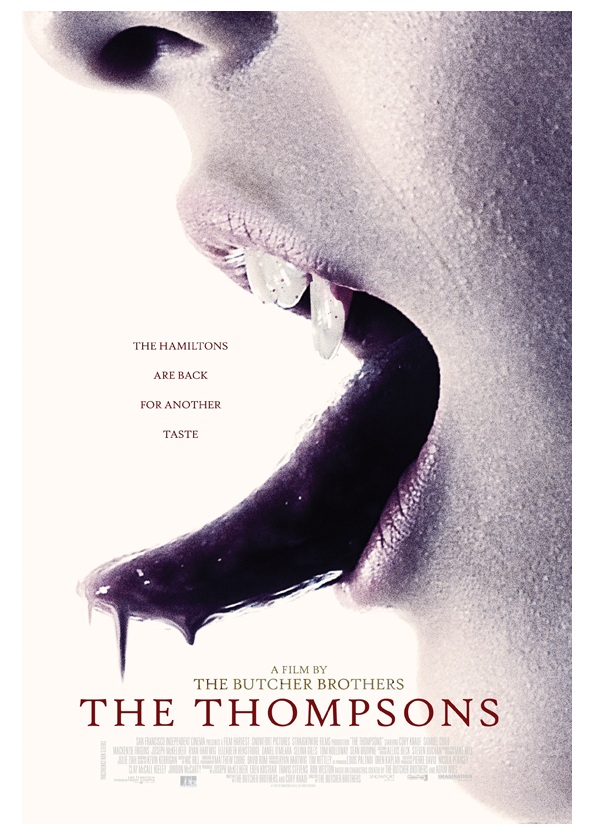 THE THOMPSONS (2012)
New this week on DVD & Blu-ray!
Directed by The Butcher Brothers
Written by Mitchell Altieri & Cory Knauf
Starring Cory Knauf, Samuel Child, Joseph McKelheer, Mackenzie Firgens, Ryan Hartwig, Elizabeth Henstridge, Sean Browne, Tom Holloway, Daniel O'Meara, Selina Giles
Find out more about this film here!
Reviewed by Ambush Bug
Comparisons to the TWILIGHT Franchise I think are fair especially since the advertising itself does so, but The Butcher Brothers tale of vampires who travel around the country, changing their names, and trying to fit in is somewhat of a ballsier version of the popular tween series. But in using that association, I'm pretty sure it's not going to win any fanfare from the more hardcore of horror fans.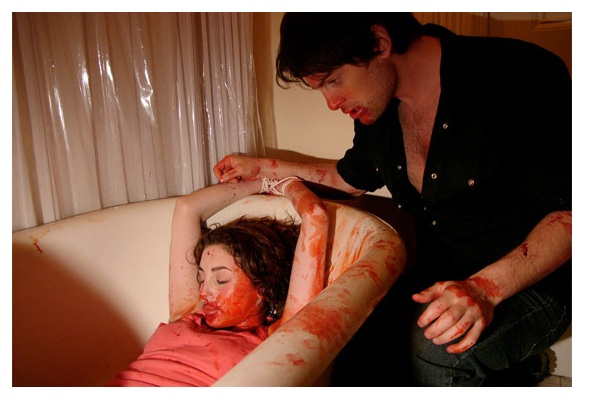 THE HAMILTONS was released as part of the After Dark Horrorfest in 2009 and was easily the best of the bunch. The story introduced us to a family who looked wholesome and functional at the start, but soon the cracks began to show revealing that not only are there serious problems going on with this group, but they are also bloodsuckers.
The film is slow to reveal the vampirism at first, choosing to hint at something "off" with this parentless family being taken care of by their twenty-something oldest son David (played by Kip Purdue lookalike Samuel Child) who struggles with maintaining some semblance of order in this PARTY OF FIVE WITH TEETH while coping with his closeted homosexuality. The incestual twins, Wendell (Joseph McKelheer) and Darlene (Mackenzie Firgens) like to play with their food and themselves which usually is the reason why the family has to move around so much. Nicholas Finella plays Lenny, who spends much of the time in a cage in the basement, too untamed to be let loose. And then there's the film's narrator, Francis (played by Cory Knauf) who questions life, love, and the pursuit of blood. The strength of the first film lies in these interesting and slowly developed characters. Each react to being parentless differently, some with an overwhelming sense of responsibility, some with recklessness, and Francis with questions that may never be answered.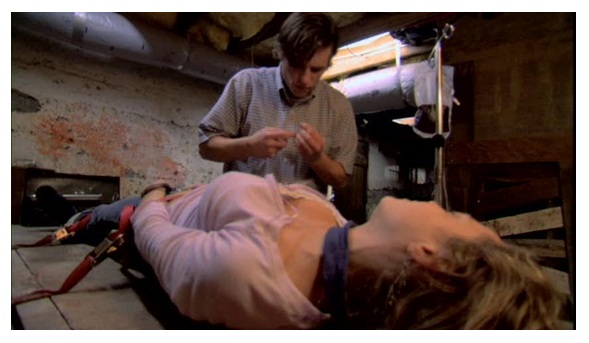 Once the fangs come out, the film kicks into gear as one kill spirals into another and soon people come knocking on the door looking for answers. Though not gratuitously gory, the film does have a dingy coating to it, especially since the Butcher Brothers aren't afraid to shed quite a lot of blood. The basement of the house where most of the horrific events occur is especially TEXAS CHAINSAW-esque.
But what makes this film stand out is the fact that these vamps are more grounded in reality, reacting realistically to real life concerns and though Francis melodramatically fights with the hungry beast within him, it never reaches to TWILIGHT levels of pussy-footery and ends up being a pretty soulful and well made film with a tendency to spurt blood from time to time.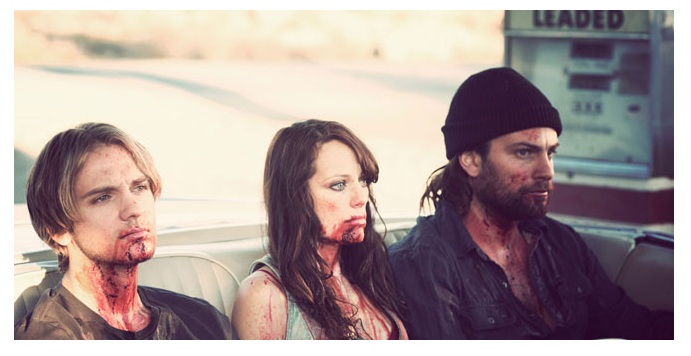 When I heard that there was going to be a sequel to the Butcher Brothers cult hit, my ears perked. I was especially interested in that not only the directors were returning, but also the entire cast of the first film. This is something that rarely occurs in this day and age, so it felt as if it were something somewhat special. Could lightning strike twice for this fangy family and the Butcher Brothers (who also did the impressive and out-there bikers/possession/alien invaders flick THE VIOLENT KIND)?
Well, I wish I could say yes. The story picks up where the last one leaves us as the family is now going by the name of the Thompsons and has relocated to Europe in hopes to avoid capture after a vampire attack caught on tape. One of the more annoying aspects of both films is that most of the rules and regulations that goes along with being a vamp don't apply here. The superstitious stuff is tossed out the window. Vampires can be killed like anyone else and daylight doesn't really hurt them all that much. Aside from a thirst for blood and a tendency to live a longer life, it appears there's not much difference between these vampires and the rest of the world. As much as these traits separates itself from other fang flicks, it also makes me wonder why call it a vampire film at all if none of the rules apply. But they do, so I guess I have to deal with it…though I don't like it so much.
What has carried over from the first film is the angst from Francis. Though he's grown a bit and seems to have accepted his vampire nature, he does still question life's bigger questions and wonders if there is a point to all of this sucking and running his family seems to be cursed with. Unlike the first film which gave each of the characters a strong conflict and ample screen time, the focus is mostly on Francis (which is interesting since the actor who plays Francis also co-wrote the film).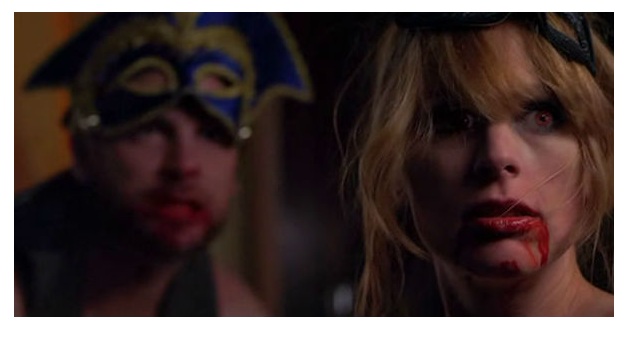 Problem is, Francis is the least interesting of this brood and I found myself wanting to catch up with the rest of the family. The twins are only in a few key scenes at the beginning and the end, and David's struggles keeping the family together and inner conflict about his sexuality isn't even addressed.
Instead, we are introduced to another family, the Ludlows, who live a somewhat comfortable lifestyle as the top species of the vamp food chain in Europe. Riley, the youngest daughter, has an affinity for Francis and this is the relationship that takes center stage here. I know focusing on a young couple in love despite insurmountable odds is attractive to producers who "think" they know what audiences want, but the problem is that those films are a dime a dozen and the theme is delved into quite prominently and shittily in the TWILIGHT franchise. Here, the family aspect which made THE HAMILTONS such a stand out, is addressed by Francis only sporadically, and is delegated to the back of the bus in favor of the story of two star crossed lovers.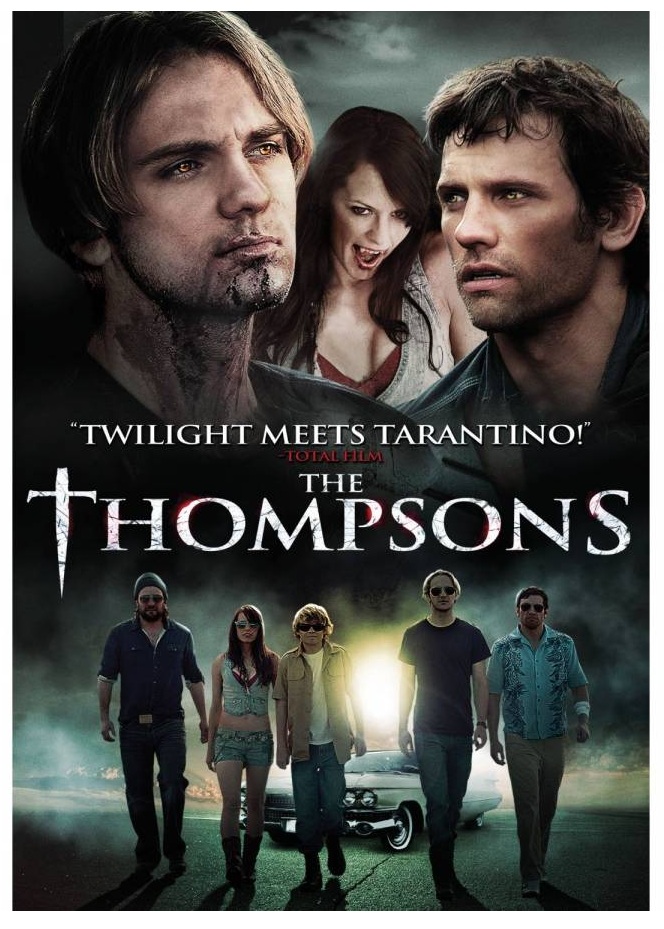 While the Ludlows seem to be mirror images of the Hamiltons/Thomspons had their parents actually survived to raise them, this theme isn't really delved into in a script which seemed to really lose steam towards the end of this film. The painful monologue which proved to be quite soulful in the original, meandered and mumbled to a stop by the closing credits, trying to bring it back to the point of the family, but by then it was too late. The film had strayed too far from the strong familial core of the original.
THE THOMPSONS is not a bad movie. The gore is pretty decent with some of the earlier scenes of fang-bearing by the Ludlow twins, as well as the attack on a pop star by the Thompson twins (hah! Look, an 80's reference!) proving to be inspired. I liked that the AGGRESSION SCALE's little Rambo kid, Ryan Hartwig, appears as the littlest Thompson in this one. But somewhere along the way THE THOMPSONS lost the familial attention that made the first film so special. If you're looking for some fast thrills, there are a few of them in THE THOMPSONS, but THE HAMILTONS definitely has more meat on its bones.
---
New today available in select theaters, on Cable Video On Demand & Digital Outlets from IFC Midnight!
CRAWLSPACE (2012)
Directed by Justin Dix
Written by Justin Dix, Adam Patrick Foster & Eddie Baroo
Starring Amber Clayton, Ditch Davey, Eddie Baroo, Peta Sergeant, Fletcher Humphrys, Nicholas Bell
Find out more about this film here!
Reviewed by Ambush Bug
Before we start, let's make it clear. This is not a remake of Klaus Kinski's creepy voyeur thriller from the eighties. It's a totally different monster.
I wouldn't call CRAWLSPACE the most original of films. It borrows heavily from everything from ALIEN to THE DESCENT to SCANNERS. But there's something to be said about borrowing things and using the parts well that should be at least recognized.
Directed by Justin Dix, CRAWLSPACE starts out running. In the first seconds we are made privy to the fact that there is a military containment facility in Australia that went offline and that there has been some kind of breach or breakout. Cut to a woman crawling through a cramped techno-tunnel looking for a way out of the hell she's found herself in. Cut then to a military chopper full of ALIENS Colonial Marine/PREDATOR Commando types (there's a Hicks, a Vasquez, a Hudson, a Jesse Ventura) are dropped into the facility for a search, destroy, and rescue mission. Once the grunts touch down it's straight to close quarters combat…mega-close, as the grunts are forced to crawl through the air ducts of the facility which apparently was built for midgets since there doesn't seem to be a space in this facility built for normal sized people.
What CRAWLSPACE has going for it is that it mixes a couple of different genres together, much more akin to what one would see in a modern day Marvel comic than anything else, as it turns out this secret facility houses scientifically enhanced psychics which can control minds, induce hallucinations, and basically fuck your brain up royale. There's even a SCANNERS head 'splode for all to enjoy.
But all of this is done pretty effectively. The grunts act tough and ballsy, save one noble leader who has a sensitive spot for the lone woman inmate wandering around the tunnels at the beginning. The acting is fast and intense, though very reminiscent of the tunnel sequence in ALIEN (repeated as effectively in ALIENS and less effectively in PROMETHEUS). And I have to respect films that hit the ground sprinting, since most films of this kind require an info dump of build up before the monster/problem/conflict/action is seen.
Dix handles the close quarters well, imbuing the same sense of claustrophobia that permeated every second of THE DESCENT, keeping the actors in close to the camera, or zooming out to show the expansive metal caverns of this underground facility.
I didn't mind the fast pace of this film, but I could see some put off by the lack of info given to the viewer at the beginning. Some head scratching and "what the hell is going on here"'s might go on with some viewers. Still, CRAWLSPACE is a fast paced, yet derivative little sci fi/action/horror blend. Though a lot of it is cliché by now (the crusty marine posing, the gps signal suspense, the psychic head explosion gag), Dix does a good job of making all of these elements fit together.
---
Advance Review: Coming Soon!
THE GARLOCK INCIDENT (2012)
Directed by Evan J. Cholfin
Written by Evan J. Cholfin
Starring Ana Lily Amirpour, Adam Chambers, Sean Durrie, Joy Howard, Alycen Malone, Sean Muramatsu, Casey Ruggieri, Larissa Wise
Find out more about these films here!
Reviewed by Ambush Bug
One of BLAIR WITCH PROJECT's main criticisms from what I've heard is that the film is an awful lot of nothing until the end when nothing is shown. I don't necessarily agree, but I can see why folks think that way. And if you do think that way, THE GARLOCK INCIDENT is going to be just as maddening. And while it can be argued that this films spends an awful lot of time following a group of people wandering around lost and alone in a secluded locale, I found the interactions between the cast and the depiction of the disintegration of societal norms, rights, and wrongs to be riveting to experience.
A low budget filmmaker and her cast of good looking stars make their way in a van to Vegas to shoot their new film. With only one director serving as the crew, I am wondering what kind of film the director had in mind making, but it might have been established somewhere in the film that the rest of the crew was going to meet them in Vegas.
Who knows? What matters is that the vanload of pretty people and their always-filming director decide to visit a ghost town area in the middle of the desert between Vegas and LA and end up being stranded. The car breaks down. The cell phones don't work. And the area, according to one of the actors the area is known to be haunted by a miner who killed his family.
It's a pretty typical "group gets lost and films it" scenario which relies very little on paranormal things happening and much more on the breakdown of the relationships between the group. As with most zombie films, the story isn't about the zombies; it's about how different types of people interact under a time of crisis. As the actors miss their cell phones, their posh hotel rooms, and their normal living conditions, stress levels raise as they begin blaming each other, turning on each other, and in the end tearing each other apart.
All of this is performed in a very convincing manner as the actors chosen for this film seem natural and real (which is the point of all found footage films). In that, THE GARLOCK INCIDENT is a very successful look at how one random factor can turn us into poo-flinging apes intent on self preservation for the sake of others. As a horror film, I think some may be disappointed in the lack of supernatural things that occur and the ending which works within the framework and limitations they have set up being all filmed by one camera, but ultimately feels a bit sudden.
In the end, I liked THE GARLOCK INCIDENT because that type of psychological shit interests me. There are some good moments of tension some of the lost stumble upon a shed which appears to be abandoned and a blood spattered mine shaft, as well as some great interactions between some very talented unknowns.
As with BLAIR WITCH, a mock site was set up feigning an effort to search for the cast and director here
. Though it feels somewhat tragic and trite, it's that kind of extra oomph that I feel permeates this film. As a well thought out and well performed descent into chaos, THE GARLOCK INCIDENT shines, but if BLAIR WITCH PROJECT wasn't your thing, this film won't be either.
---
Advance Review: Coming soon!
JUNKIE (2012)
Directed by Adam Mason
Written by Adam Mason, Simon Boyes
Starring Robert LaSardo, Daniel Louis Rivas, Tess Panzer, Tomas Boykin, Andrew Howard, Caroline Guivarch, Ian Duncan, Sara Rivas, Julia Sandberg Hansson, Charisse Sanzo, Sarah Uslan
Find out more about this film here and on Facebook here!
Reviewed by Ambush Bug
As with CRAWLSPACE, JUNKIE is a film which feels somewhat derivative of other iconic films, especially FIGHT CLUB and REQUIEM FOR A DREAM. And again, that doesn't necessarily mean that since it gives nods to other films it's not worth checking out.
Vividly filmed as if through a grimy lens with surprisingly bright colors, JUNKIE feels like an actual drug induced haze at times. Though the film mostly takes place inside a ramshackle house filled with labyrinthine rooms, dirty dishes, roaches, unpainted walls, and barely intact furniture, director Adam Mason makes it all feel like an expansive and mind bending trip with an assortment of colors and multiple creative angles to gaze at them. The camera darts around the scene like a gnat with IBS searching for a bathroom and anyone who gets exhausted by that type of MTV style in yo' face camerawork are going to find themselves overwhelmed quickly.
The story follows Danny (Daniel Louis Rivas) who wakes up one day and decides to get off the drugs and go sober. His roommate and brother Nicky (Robert LaSardo) thinks that is a bad idea and urges his brother to call his dealer and get more drugs for them to enjoy. That's at least what the filmmakers want the viewer to believe here, but as the running time goes on, it's unclear whether or not Nicky exists or is actually a product of Danny's own drug-addled brainpan. As people float in and out of the apartment akin to a sitcom, Danny and Nicky fight back and forth as to whether or not he should jump back on the horse or not.
That's the main conflict of the film and if this were two guys sitting in a room shouting "Yay drugs!"/"Boo drugs!" back and forth to one another, this would be one hell of a boring film. But Mason doesn't do that. Instead he keeps things spinning as everything in Danny's world is filled with jagged angles, intense characters coming in and out of his life, and colors that are so vivid it almost makes one's eyes bleed. Mason does a great job of conveying the viewer into the place of Danny who is slowly losing his mind while fighting his addiction.
Daniel Louis Rivas does a great job as Danny as he conveys a sad desperation quite capably. But the real standout is Robert LaSardo. You know this actor. You've seen him in a ton of films. His whole body is covered in tats and he looks like the devil incarnate. Definitely someone you don't want to fuck with. As Nicky, though, LaSardo is able to show that he actually has a lot of acting skill under all of those tattoos as he switches from likable to threatening to sympathetic and back again (sometimes in the same scene) and does so with ease. Here LaSardo shows he's got better acting chops than most action movie stars today, specifically the entire cast of THE EXPENDABLES. I'd love for this actor to get a break and have a badass actioner centered on just him being a badass.
Toss in a meth head zombie wandering around the apartment and multiple murders and this quirky slice of drug cinema fits well into the category of horror, though I could see some folks objecting that it is featured here. Though it vividly depicts the horrors of drugs, there are enough genre elements to pique any regular reader of this column's interests.
JUNKIE isn't a comfortable trip, but it definitely feels like an accurate depiction of the hyper-aware, semi-reality one may experience while using/recovering from drugs. Filled with bizarre imagery, eccentric performances, and a non-linear story structure, JUNKIE feels like it is filmed in the same house as Jack and Tyler Durden in FIGHT CLUB and may be riddled with all forms of drugs and states of consciousness as with REQUIEM FOR A DREAM, but the performances by its stars and the trippy trip they take throughout this film is distinct. I'm interested in seeing what Adam Mason has in store for us, given his capable handling of this film.
JUNKIE - Trailer - new movie by Adam Mason 2012 from Junkie Pictures on Vimeo.
---
And finally…how about some more zombie action? Here's PREY, a surprisingly effective little film from writer/director Cal O'Connell and writer Leanne Rivers.
See ya next week, folks!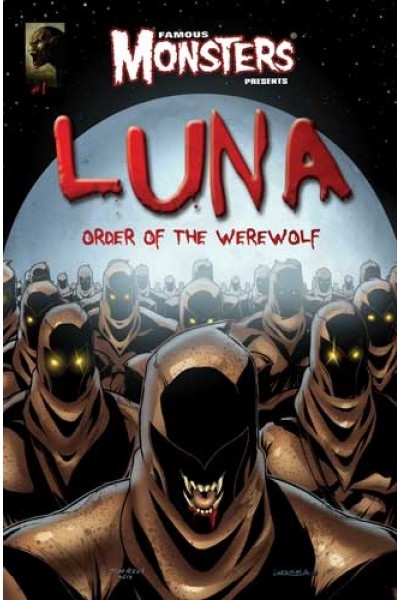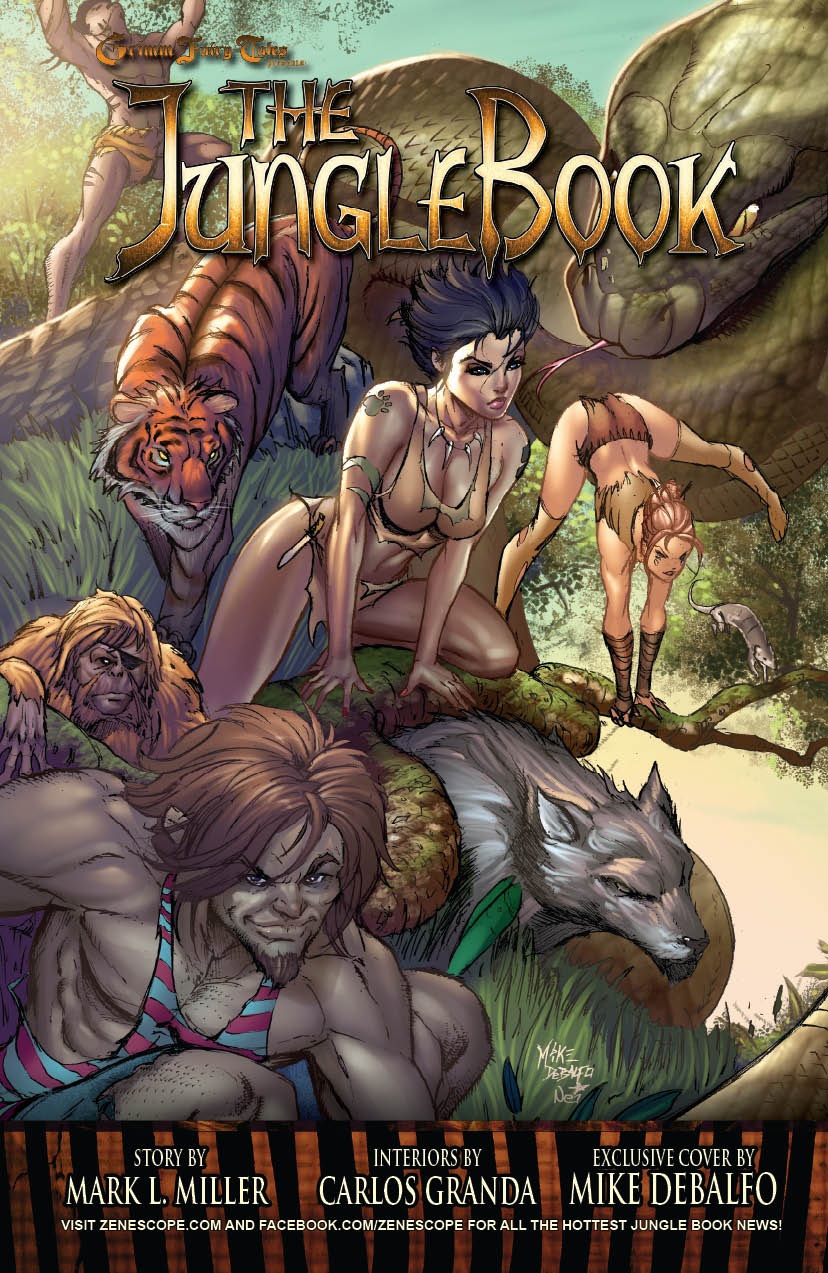 Ambush Bug is Mark L. Miller, original @$$Hole/wordslinger/writer of wrongs/reviewer/interviewer/editor of AICN COMICS for over eleven years & AICN HORROR for two. He has written comics such as VINCENT PRICE PRESENTS THE TINGLERS & WITCHFINDER GENERAL, THE DEATHSPORT GAMES, & NANNY & HANK (soon to be available on iTunes and soon to be made into a feature film from Uptown 6 Films). He has co-written FAMOUS MONSTERS OF FILMLAND's first ever comic book LUNA: ORDER OF THE WEREWOLF (to be released in 2013 as a 100-pg original graphic novel). Mark wrote the critically acclaimed GRIMM FAIRY TALES PRESENTS THE JUNGLE BOOK last year from Zenescope Entertainment & look for his exciting arc on GRIMM FAIRY TALES #76-81 released August-December 2012. Mark will be writing GRIMM FAIRY TALES PRESENTS THE JUNGLE BOOK: LAST OF THE SPECIES to be released in February-June 2013. Follow Ambush Bug on the Twitter @Mark_L_Miller.
---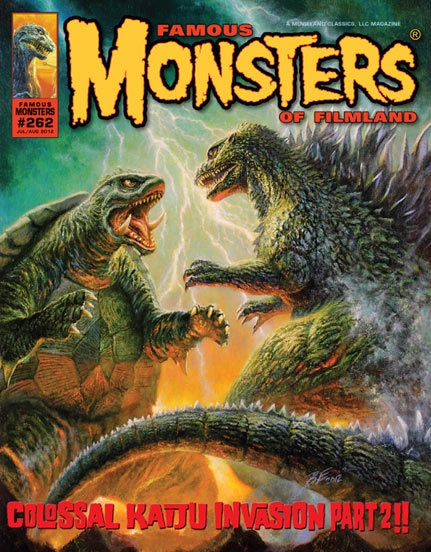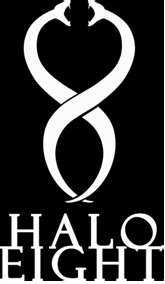 Check out the FAMOUS MONSTERS OF FILMLAND Website for all things horror!


Interested in illustrated films, fringe cinema, and other oddities?
Check out Halo-8 and challenge everything!



---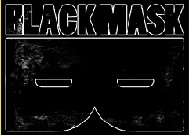 Find out what are BLACK MASK STUDIOS and OCCUPY COMICS here and on Facebook here!





---
Find more AICN HORROR including an archive of previous columns on AICN HORROR's Facebook page!