Ahoy, squirts! Quint here with today's Behind the Scenes Pic!
I must admit I have a soft spot for Ron Howard's Willow. One of the benefits of being 7 when it came out was that I was in that perfect boyhood age where the monsters were still scary and the goofiness was aimed right at me.
Between Willow and Return to Oz, Jean Marsh can rot in hell… I mean that in the nicest possible way, Ms. Marsh. You're a fantastic actress but you terrified me as a child and, if I'm going to be totally honest, a little bit as an adult man, too.
I haven't revisited Willow recently. I'm kind of nervous to, actually, because I have fond memories of the film and I have a feeling a revisit might not hold up. However, no matter what I feel I do love the design of the two headed firebreathing monster known as the Eborsisk, designed and built by Phil Tippett and his team.
Legend has it that the creature got its name because they believed the thing looked like a combination of Siskel and Ebert, which is a huge fuck you to both men since the Eborsisk is ugly as sin. Still, if it were me I'd be super proud.
Hope you guys enjoy the image. Thanks again to the Practical Effects Group. Click to enlargen.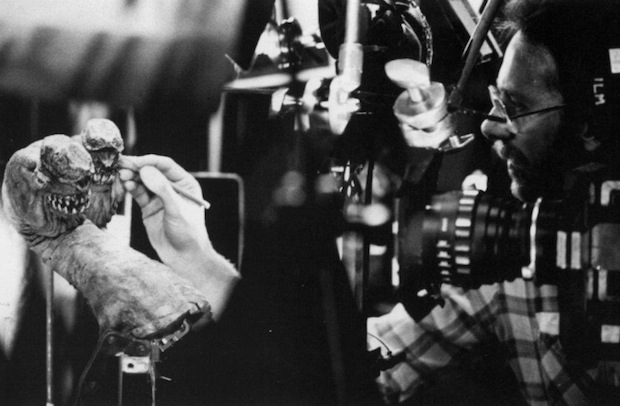 If you have a behind the scenes shot you'd like to submit to this column, you can email me at quint@aintitcool.com.
Tomorrow's pic raises hell!
-Eric Vespe
"Quint"
quint@aintitcool.com
Follow Me On Twitter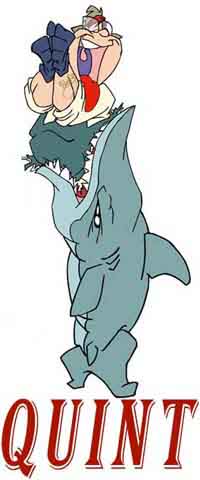 Click here to visit the complete compilation of previous Behind the Scenes images, Page One
(warning: there are some broken links that will be fixed as soon as I can get around to it)
Click here to visit the complete compilation of previous Behind the Scenes images, Page Two