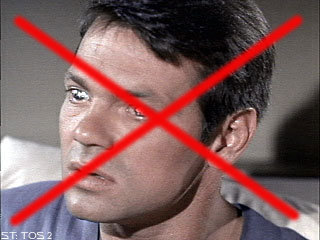 Roberto Orci, screenwriter of the previous and next Star Trek movies, confirmed to TrekMovie.com what Orci told me June 23 on KERN-AM radio: Benedict Cumberbatch will not play Gary Mitchell in the next Star Trek movie.
Karl Urban, who plays Dr. McCoy in the new movies, joked July 9 that Cumberbatch would be playing Mitchell. Many journalists took Urban's comment seriously.
"He's awesome, he's a great addition, and I think his Gary Mitchell is going to be exemplary," Urban jested when asked about Cumberbatch's Trek character during a "Dredd" promotion.
"I would say that I never lie," Orci told TrekMovie July 14 when asked about the radio interview he gave me, "while Karl tests all those hypo spray props on himself."
Numerous reliable non-Urban sources indicate that Cumberbatch is playing Khan Noonian Singh, the role created by Ricardo Montalban in the Trek TV series and the second Trek movie.
Orci tells TrekMovie also that there is a "final list" of potential titles for the next Trek movie, but "only one or two" do not contain the words "Star Trek."
"For the most part all the titles we are considering do have Star Trek in them, but just to get crazy we need to consider crazy things," said Orci.
TrekMovie also played a game similar to the one we used with Orci, this time asking Orci which actors are playing new characters and which are playing characters we've met before. The results:
ACTORS PLAYING CANON CHARACERS:
Alice Eve
Benedict Cumberbatch
ACTORS PLAYING NEW CHARACTERS:
Noel Clarke
Nanzine Contractor
Peter Weller
Joseph Gatt
Because Orci told me Janice Rand is not in the next Trek -- and because Eve is hot and blonde -- I inevitably image she's playing Carol Marcus, the ex-lover of James KIrk menaced by Khan in "Star Trek II."
Find all of TrekMovie's exclusive on the matter here.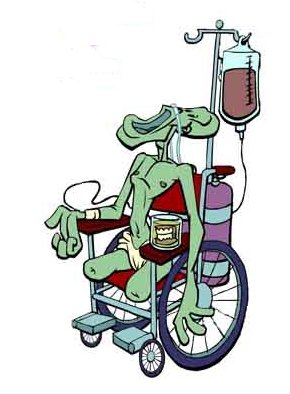 Blu War!! $9.49 This Week Only!!