The Kidd here...
Looks like we've got the results of the KILLER JOE poster contest today.
Your objective was simple - create an original one sheet for the film, have it judged by the filmmakers of KILLER JOE and LD Entertainment, and hope for the best, because if your poster ranked as the best of the best, you would have a private screening of KILLER JOE for you and your friends in your hometown.
Even if you were just the runner-up, you came away with something pretty sweet for second place - a signed KILLER JOE one sheet to add to your poster/memorabilia collection.
After careful deliberation and weeding through some worthy contenders, the results are in.
Here's what the studio and the filmmakers had to say about those they selected to win this contest.
With a TWISTED film like WILLIAM FRIEDKIN'S KILLER JOE, you can't help but be shocked, thrilled, and entertained all at the same time. AND JUST LIKE THE FILM, THE WINNERS OF THE AICN KILLER JOE ALT POSTER CONTEST GOT IT RIGHT! Both the winner and runner-up embodied this feeling in their incredibly creative artwork. They took great source material and infused into it some amazing new elements. Congratulations to both our winners. We're looking forward to seeing what the fans come up with next!
So let's get to some announcing, shall we?
Special Mention - Greg Bunbury (click for embiggenable version)
[Greg was ineligible to win, as he resides over in the UK]
Runner-Up - Neil Cook (click for embiggenable version)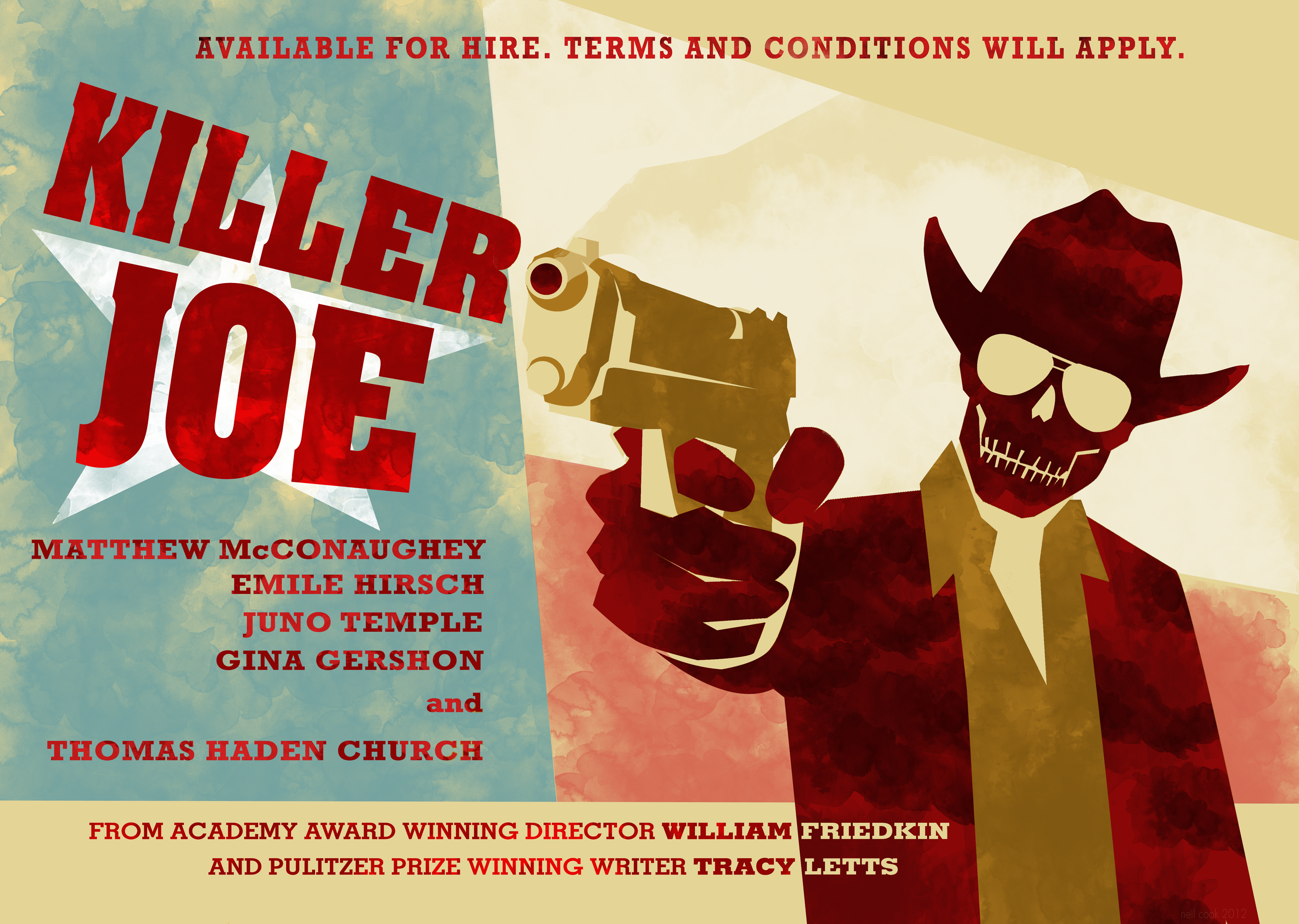 Winner - Adam Stone (click for embiggenable version)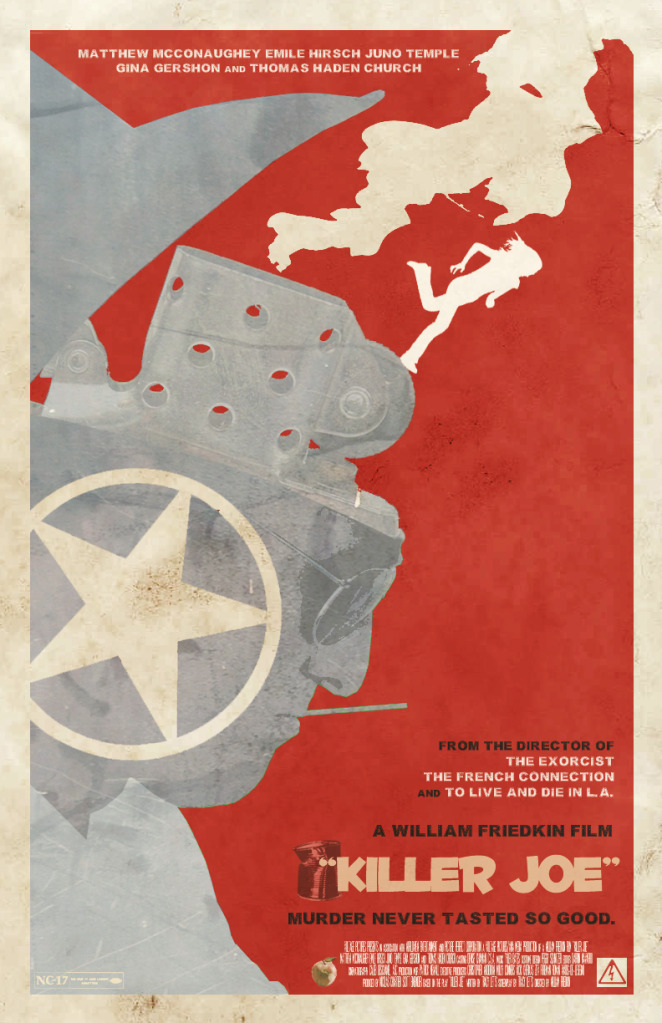 Congratulations to our pair of winners. Their art work has earned their way to some cool stuff.
KILLER JOE opens in New York on July 27 before it expands into more theatres on August 3. You can get the up-to-date release schedule and theatres where it'll be showing on the official KILLER JOE website.
Thanks again to the filmmakers of KILLER JOE and LD Entertainment for putting together this opportunity to offer up to you, too. -Billy Donnelly
"The Infamous Billy The Kidd"
Follow me on Twitter.