Ahoy, squirts! Quint here. Last week word started seeping out (thanks to CHUD) that the great Guy Pearce (who should have been Roland in Ron Howard's Dark Tower series, dammit!) was attached to the Alien prequel Prometheus.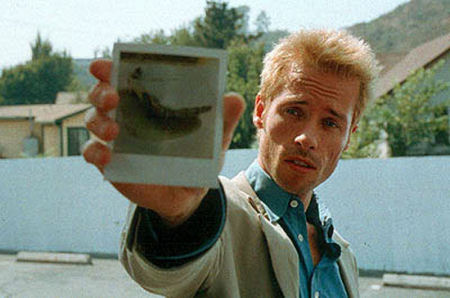 Ridley Scott's return to Alien territory has recently begun production, which is exciting enough and now we have confirmation via The Playlist that Pearce is indeed in the film.
Look at the cast list here. Guy Pearce, Michael Fassbender, Noomi Rapace, Idris Elba, Sean Harris, Kate Dickie, Rafe Spall, Logan Marshall-Green... and Charlize Theron... okay, Charlize kinda kills my point, but what I was going to say is that Scott is populating this universe very much like he did the original Alien, with a team of strong character actors, none of them super A-list stars. There's no Russell Crowe or Johnny Depp here. Theron is as close to a mega star as this movie has... although we all know the most famous thing in the movie is going to be Giger's design work, right?
I know it's dangerous for a fanboy to get excited about a master returning to familiar geek territory some three decades after his first voyage, but I can't help but feel giddy anticipation to see whatever the hell Scott's up to here. You?
-Quint
quint@aintitcool.com
Follow Me On Twitter