@@@@ What the #$%! is AICN COMICS: Q&@? @@@@
AICN COMICS: Q&@ is our new semi-weekly interview column where some of your favorite @$$Holes interview comic bookdom's biggest, brightest, newest, and oldest stars. Enjoy this latest in-depth interview filled with @$$y goodness and be sure to look for more AICN COMICS as we gaze into the future of comics every week with AICN COMICS: SPINNER RACK PREVIEWS every Monday and then join the rest of your favorite @$$Holes for their opinions on the weekly pull every Wednesday with AICN COMICS REVIEWS!
---
Q's by Elston Gunn!
@'s by James Patrick Writer of BATMAN CONFIDENTIAL #49 & DEATH COMES TO DILLINGER!!!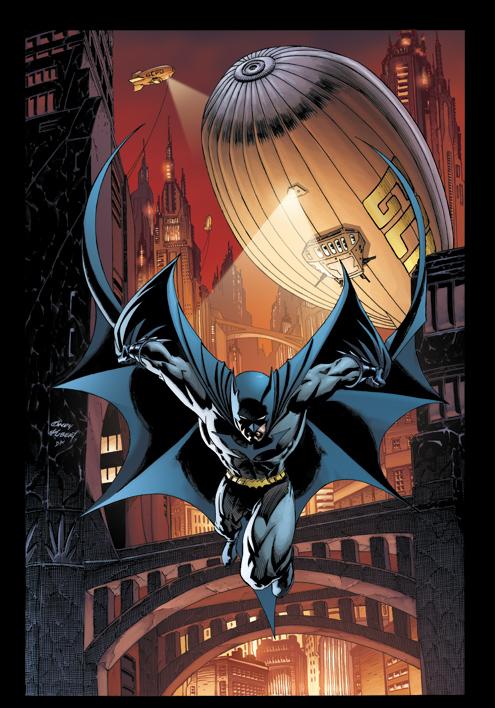 Elston Gunn here. James Patrick is a comic writer to watch. After working on successful web comics, Silent Devil released Patrick's gritty Old West mini DEATH COMES TO DILLINGER, which garnered great reviews and prompted industry giant Warren Ellis to call it "absolutely marvelous," followed by its sequel, DEATH AND THE MAN WHO WOULD NOT DIE. DC took note. They hired Patrick to script HARLEY QUINN, a JOKER'S ASYLUM one shot, released in April – of which CBR's Timothy Callahan said, "[they] made me enjoy Harley Quinn for, possibly, the first time ever" – as well as BATMAN CONFIDENTIAL #49, which hits shelves yesterday.
Patrick took time to answer some questions for AICN.
ELSTON GUNN (EG): How did the Batman assignment present itself and what were the parameters? Did you immediately start brainstorming story ideas?
JAMES PATRICK (JP):
I got the gig after performing some fellatio, large deposits into unmarked bank accounts, and painting Dan Didio's house. You know, I wish I could say I got "the call," but initially it was more a series of MySpace comments and messages. I know, how 2006, right? I guess Dan Didio had picked up the first issue of DEATH AND THE MAN WHO WOULD NOT DIE in a shop, he knew a mutual friend that worked at DEATH's publisher Silent Devil, MySpaced her and asked her about me. That person put in a good word and Dan asked to meet me at Chicago Con. So, I went up, met him, and after a little more of the process I ended up writing a script, which eventually ended up being the BATMAN CONFIDENTIAL issue. It was the first script I wrote for DC, though I actually had JOKER'S ASYLUM: HARLEY QUINN jump it and come out earlier this year.
There really weren't a lot of parameters other than the obvious. Like, don't kill Batman. Don't put him in nipple clamps and a ball gag. Don't retroactively change his origin. But I wasn't dumb enough to try any of that, so I don't think I ran into any problems. There was a note or two, one was "Batman wouldn't do that," and he (Ian Sattler) was right. I mean, if I hadn't gotten Batman's "voice" right or anything like that, I'd have been told. But as a professional, I know what most of the obvious parameters are going in.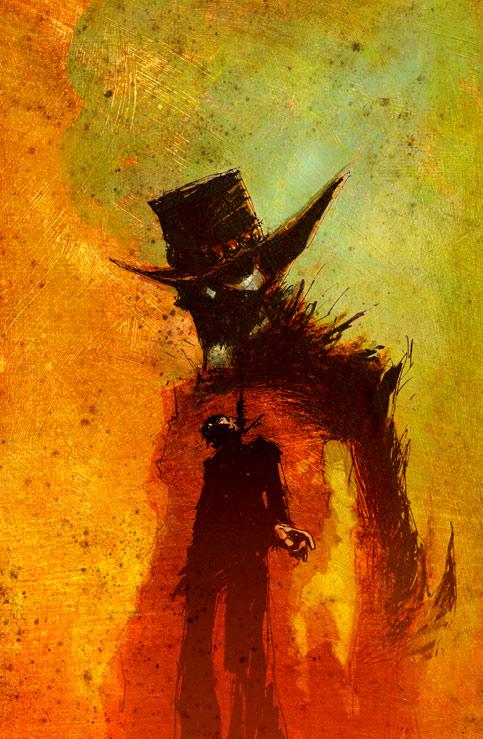 I did start brainstorming immediately. But I had a lot of LSD that night, so I kept seeing Batman in marmalade skies with kaleidoscope eyes and saying "Don't eat the cheese." After that wore off, I really just tried to pitch stories I could put my stamp on, so to speak, and when I wrote it, same thing. Do what you do, and the rest will just work itself out. Or end up with the internet hating you.
EG: It sounds like you were able to write a classic grounded (relatively speaking) kind of Batman tale where we see him in detective mode.
JP:
Yeah. Again, that springs out of what I like to do, where I think my strengths are. I'm a fan of that Batman. I mean, the character is awesome because there are so many representations of him: campy Adam West Batman, adventure hairy-chested Denny O'Neil and Neal Adams Batman, Miller's street-level Batman. And I tend to gravitate toward the latter. For the most part, I think that's just my generation, though. But that's the beauty of that character. He's more flexible than Sasha Grey. I mean, her career, of course.
But I also have to say that Ian Sattler, who overlooked the process at that stage, really gave great feedback. Then, I locked in and, I think, this really interesting story and execution came out of it. I can't say this enough, but creating comics is a wonderful process, and when everyone is so professional it has the potential to be so rewarding and so collaborative at every stage -- and that's how it's been on the books I've worked on at DC so far. Everyone from Mike Marts to Steve Scott – who absolutely embraced the story and put so much into it – make it so fun. It really does come from loving what you're doing and wanting to do the best job possible.
EG: Did you refer to earlier favorite Batman writers and stories? Where did you find inspiration for this story?
JP:
Not specifically in terms of continuity or anything like that. I knew this was a one-and-done and it didn't fit into current continuity, nor did it have to fit into some past story. So, my goal was just to make a good Batman story. Like I said earlier, though, it definitely was inspired in terms of style by earlier writers like Miller. But most of my work is. There was nothing specific, just an overall feel and flavors for what I think Batman is that had come from many writers and artists over the years. Specifically, there's a dash of CSI in there to give the execution (not the tone) some flavor. But don't worry, you won't see Gordon looking at a dead guy in a meat cooler, put on his sunglasses, and say something like, "It's time we put this case on ice."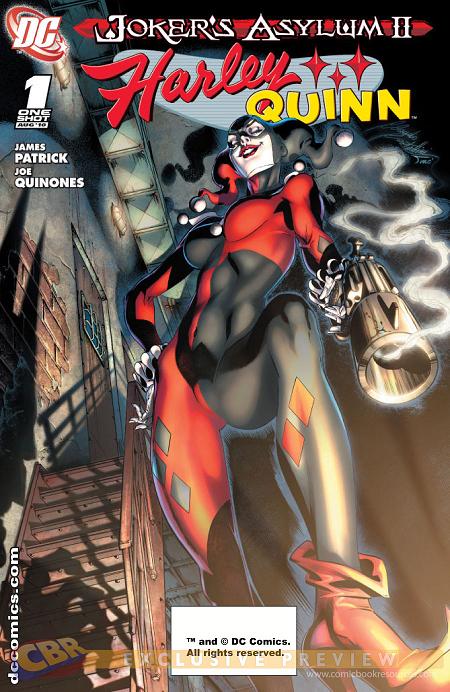 EG: What was the hardest aspect of writing BATMAN CONFIDENTIAL? What was the biggest lesson?
JP:
The hardest part is it's effin' Batman. Don't fuck it up. If it's the only time I ever get to do Batman, I don't want my only Batman story to suck. I mean, in terms of characters, Batman is arguably the top of the totem pole – or shares the top of the totem pole – in terms of characters to write in comics. When I introduce myself to people, I now put "Batman writer" in front of my name. Okay, I don't do that, but you know what I mean. It's also my first DC work. So, again, don't fuck it up. I mean, I've written enough comics and properties and worked with enough editors to know what I'm doing, so just take what you learned, and know what you do, and do it.
And I really didn't take any lessons from BATMAN CONFIDENTIAL other than the DC process as opposed to, say, the IDW process. I did take some things away from HARLEY QUINN, but I'm keeping those to myself!
EG: Was it odd writing Gotham City for HARLEY QUINN but not putting Batman in the story or did you think of it as a way to dip your toe in and get ready for this gig?
JP:
Batman actually is in the story. Thanks for reading!!!
EG: Um…
JP:
But the Batman – even though it came out second – was written before Harley Quinn, so it was more the reverse. The thing is that the JOKER'S ASYLUM: HARLEY QUINN story and the BATMAN CONFIDENTIAL story are such different books that neither could do anything to prepare me for the other outside of learning the DC process and having the other not be my second time through it. Tonally, they're on opposite sides of the spectrum. In one, the text is driven by dialogue, and by narration in the other. I couldn't have written two different types of books for my first two efforts at DC if I had tried. As evidence, a lot of cute girls have expressed how much they liked my Harley Quinn book. For Batman, I expect a lot of creepy guys.
EG: How do you write your scripts? I know a lot of comic writers script differently. Do you give the artists a lot of breathing space and creative elbow room?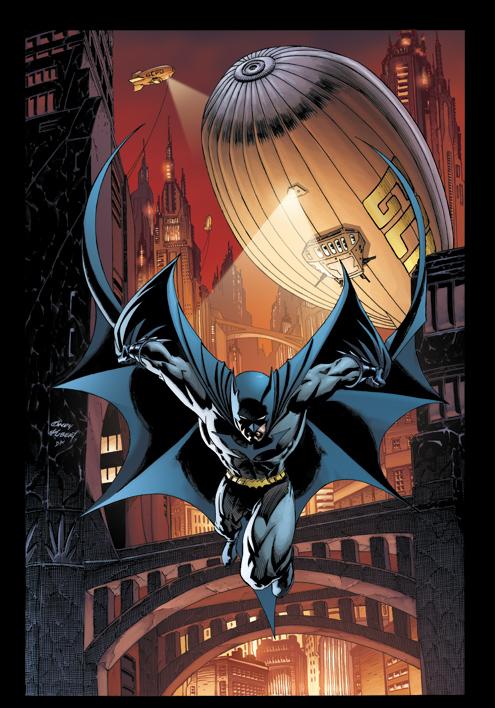 JP:
I'm usually naked and eating a sandwich. Technically, I write panel to panel, as do most comic writers these days. For those who don't know, that's opposed to the old Marvel way where artists would sometimes draw a book, then a writer would go over with dialogue. There's also a lot of style between. But I'm about pacing one panel to the next and making sure there' a certain rhythm to it. As for the artist, I usually put at the top of my script that all shots are suggestions unless otherwise noted, and I only note that something needs to be specific if there's a crucial reason to do so. As long as the artist communicates the point/major necessities of the panel, then I'm cool. I've honestly never had a significant problem with an artist. You have to let them do their thing, too. You have to let them have their input, or they won't enjoy it and you won't get their best work.
EG: How has life changed for you since the release of DEATH COMES TO DIILLINGER?
JP:
DEATH was cool because it showed I could write more mainstream comics, and it was somewhat "critically acclaimed" (whatever that means anymore with studios pulling quotes like "It's awesome" out of sentences like, "It's awesome, if you're a moron!") Before that, I had done mostly humor comics like CRACKURZ, but DILLINGER and its sequel really got me paying gigs. And some respect. Because once you prove you can make a professional comic, you do separate yourself from the amateur stuff out there. There are a lot of great comics by newcomers and there's a lot of amateur hour stuff. Anyone needs to distinguish which camp they're going to fall into before they get work. Warren Ellis also gave a great quote for it, so I'll always have that, too. It was like some kind of validation.
EG: What kind of practical advice do you have for people who are trying to get a creator-owned comic off the ground?
JP:
Make a comic. Go out there and do it, and don't make excuses, and don't be afraid to fail.
EG: What comics are you reading now?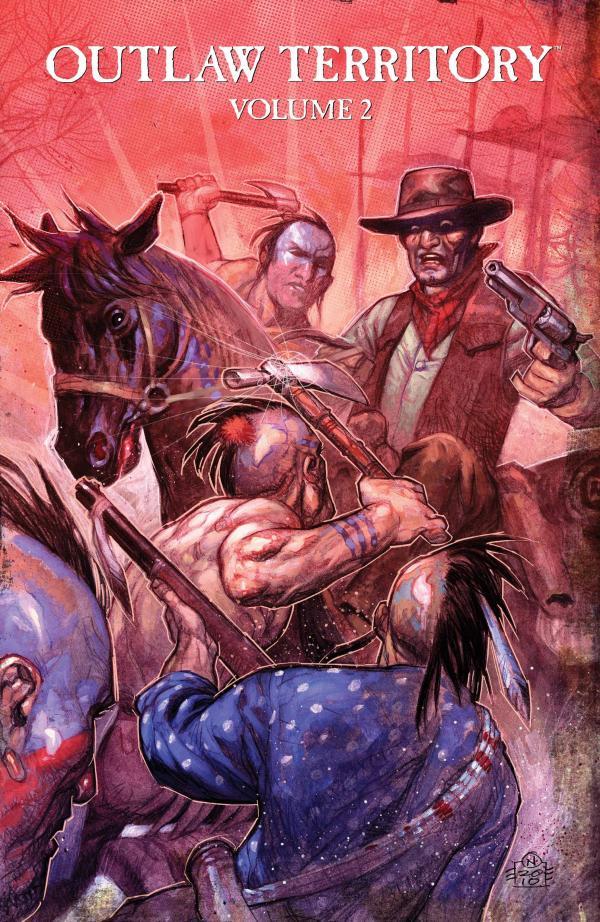 JP:
I read a lot of DC now that I've done some work for them, and I'm really enjoying Cornell's flavor on ACTION COMICS. I'm having fun with Beechen's BATMAN BEYOND - just loving the Bat books in general. G.I. JOE: HEARTS AND MINDS over at IDW is really cool right now. I just happened to be reading those last night. I try to read anything at cons I see that I haven't heard of, but which looks professional. You know how you can't judge a book by its cover? Well, sometimes in independent comics you can – or, at least, screen out the bad stuff – or, at least, know that if someone put effort into the cover, they probably did the same thing inside. I hate answering this because I have a lot of friends that make comics and sometimes I just haven't gotten to them, and then they come to my house and punch me in the face. Hang on… Nick Spencer's at my door…
EG: What are your thoughts about the future of the industry?
JP:
Our industry is a boxer that takes blow after blow and doesn't go down. The art form will always be here in one form or another - digital, paper, hologram, tattooed on a hooker's ass. I'll read it and produce it however I can. It's definitely heading in the digital direction in some way, we just can't try to force it. How that changes format or how the changing-of-formats changes will be interesting to see.
EG: What else are you working on?
JP:
I was working on a horror screenplay for some people, but I'm moving to another project for them in terms of that. As for what's coming out, there's, of course, BATMAN CONFIDENTIAL on Wednesday. I also have a story in OUTLAW TERRITORY 2 from Image this month, have a story in STAR TREK: ORIGINAL SERIES OMNIBUS that just came out, and the JOKER'S ASYLUM trade is in December. I'm working on a bunch of things. The new project that came out of the horror screenplay seems to be my next primary paying gig, so that'll be front and center. Also, DJ Coffman is bringing back HERO BY NIGHT and I'm involved with that again. I scripted the ongoing series when it came out and we're ramping up a new format. I'm always getting creator-owned projects ready, but there's one in particular I'm hammering out now along with a couple work-for-hire pitches. Freelance writing is always half-writing and half-getting writing assignments.
EG: BATMAN CONFIDENTIAL #49 is in stores this week! Be sure to check it out! And check out a five page preview of the book below! Click the image to make it grow!

---
Editing, compiling, imaging, coding, logos & cat-wrangling by Ambush Bug Proofs, co-edits & common sense provided by Sleazy G
---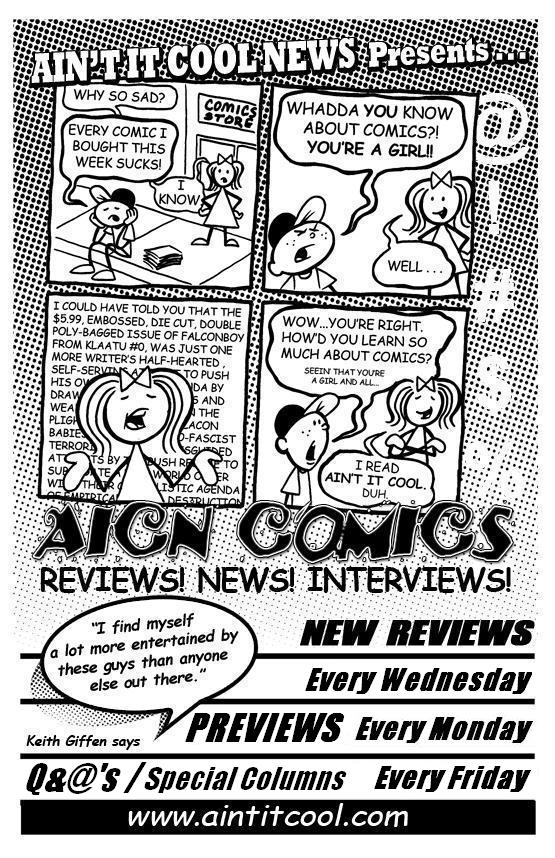 Ad by Prof. Challenger