LOST
These toys look great. You've seen the Charlie toy, but here are the rest from the first line: John Locke, Kate (sorry she's so blurry), Jack (sorry he's so bright), Hurley (sorry he steals all the peanut butter) and Shannon (sorry she's so hot).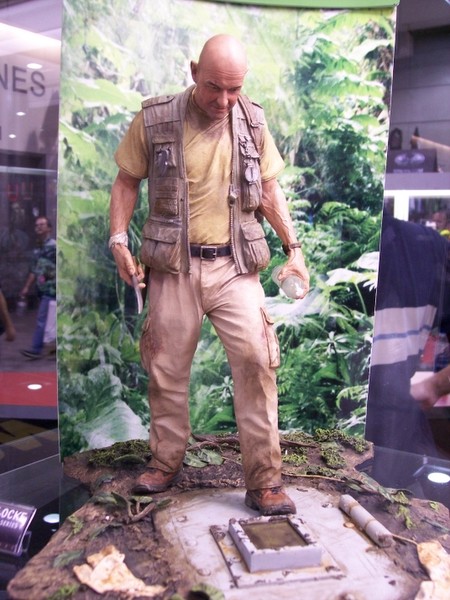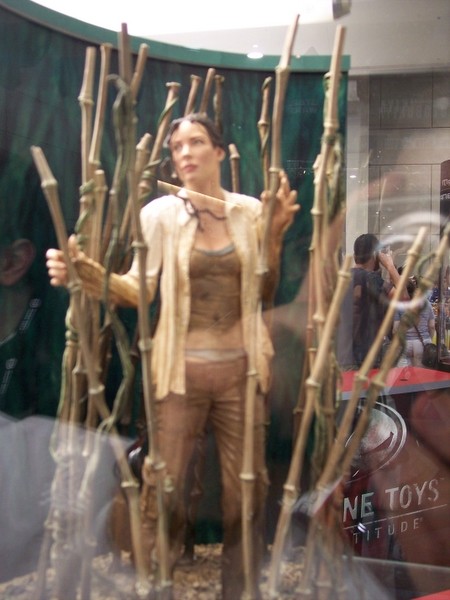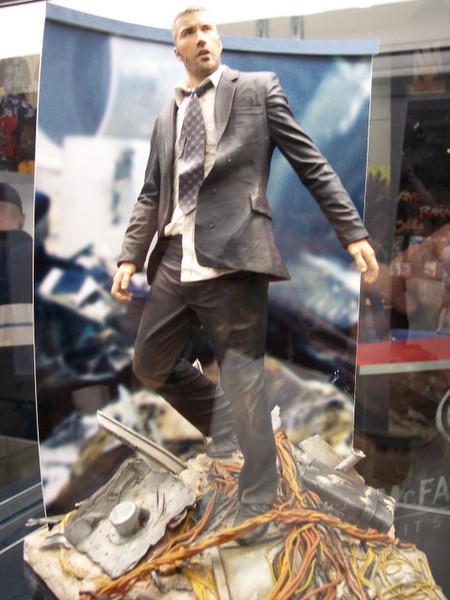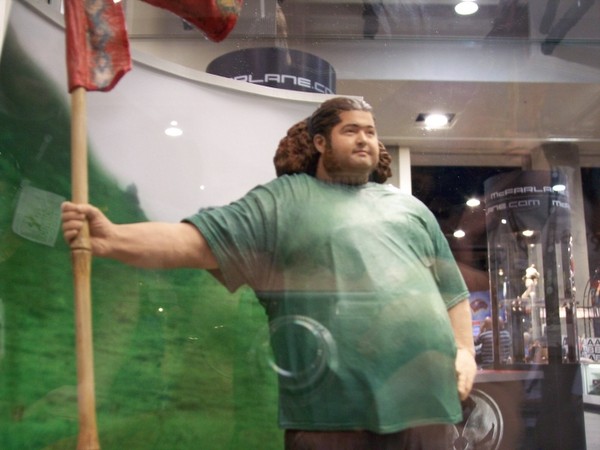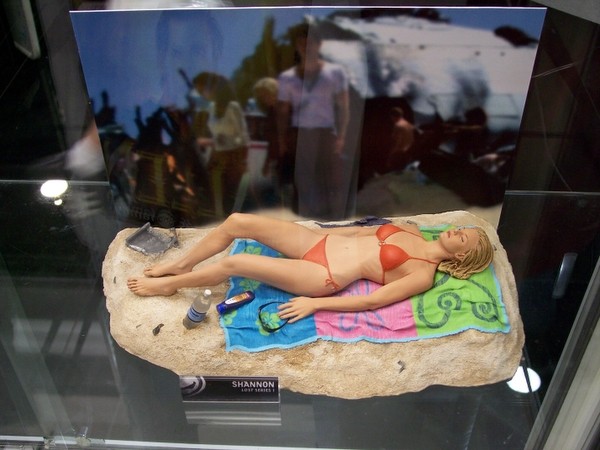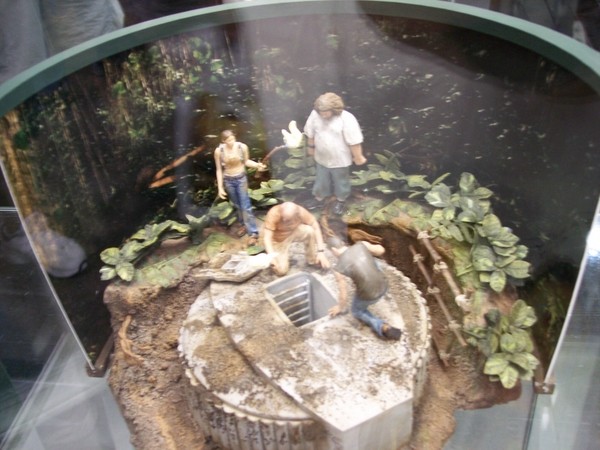 RE-ANIMATOR
I believe these are from Sota Toys... Dr. Herbert West is on the way...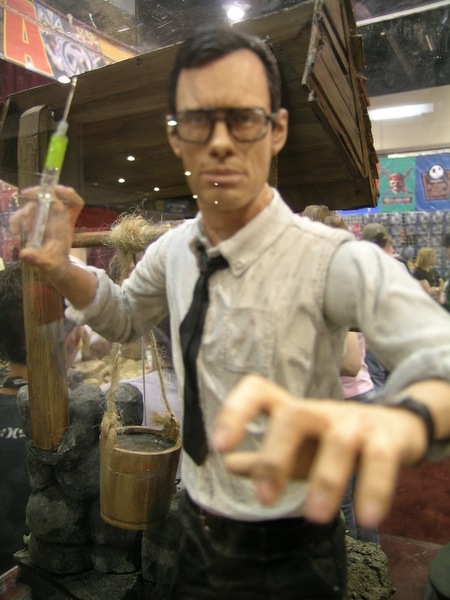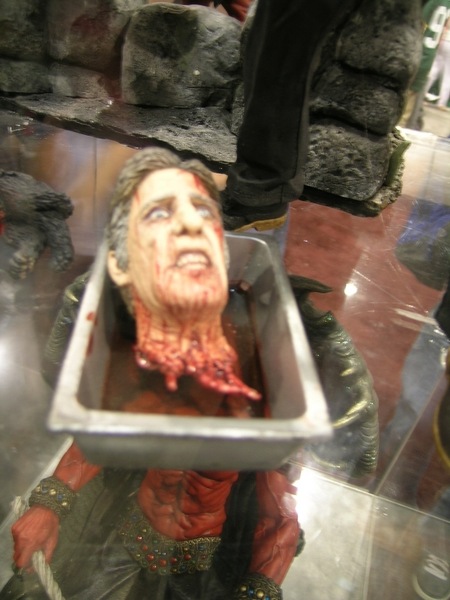 LEPRECHAUN
And the little green bugger... need to get a Rachel FRIENDS toy (if such a thing exists) and put it with the little bastard...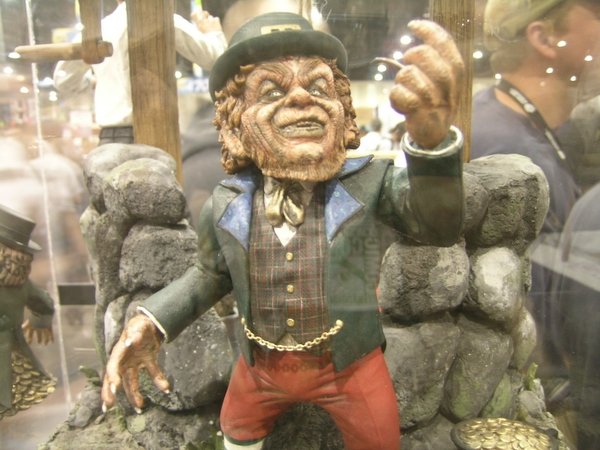 LEGEND
Darkness is coming back in another form. See the Prince in his throne: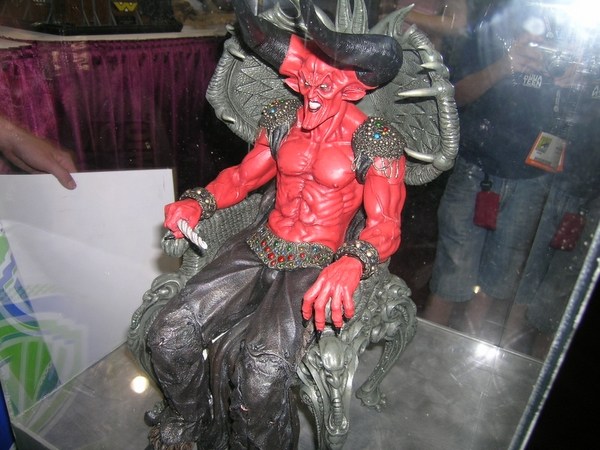 JACK SPARROW
Saw this sucker, they're calling it a Cinemaquette... They have two swaggering screen icons... both huge... at least 18". First up is Cap'n Jack.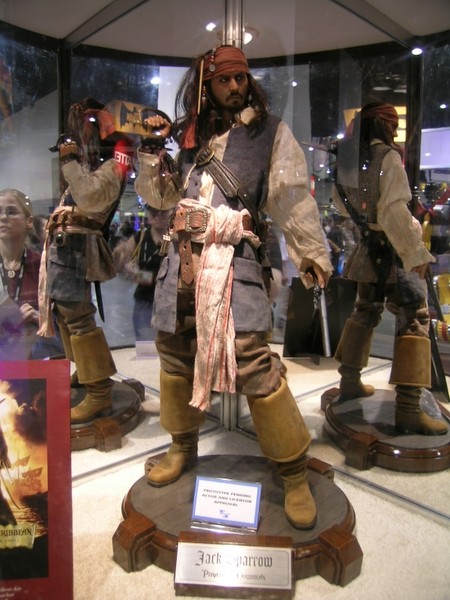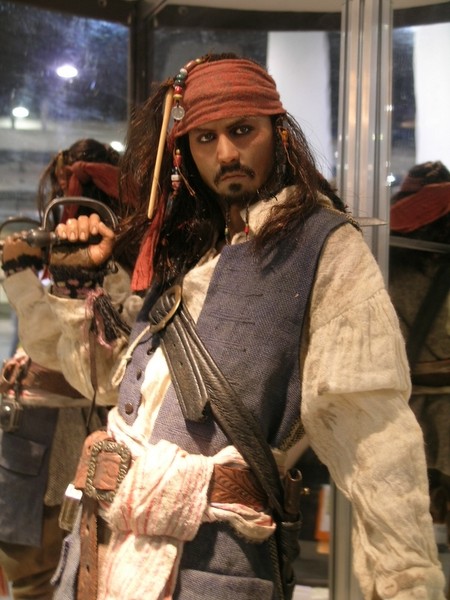 INDIANA JONES
And then Dr. Henry Jones Jr.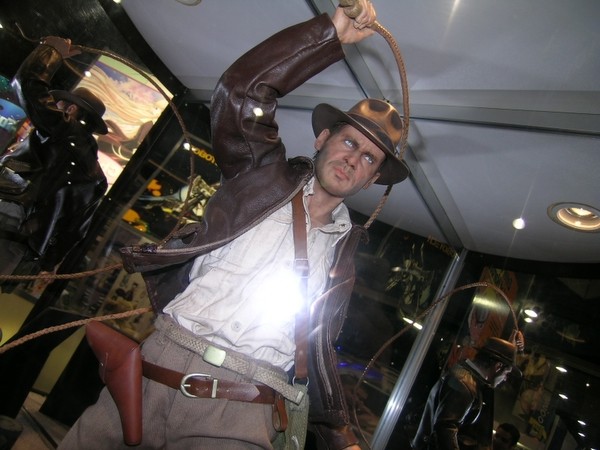 ROBOCOP
Sideshow has a really badass ROBOCOP movie toy... While they had Robocop himself, that's not the cool part... Look below... you have 10 seconds to comply...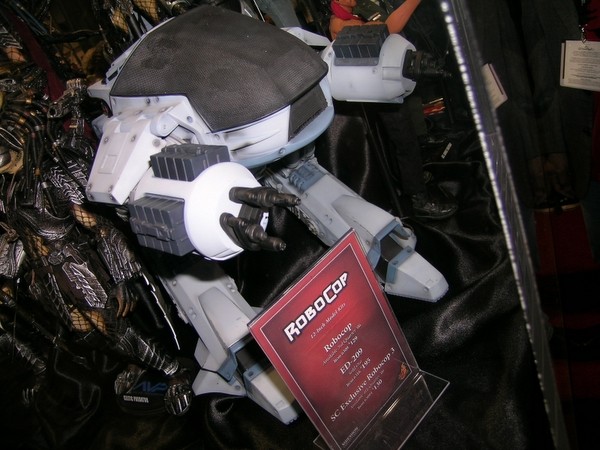 RED VS. BLUE
The Red Vs. Blue guys are here again, pimping their 4th season of RVB, the awesome internet comedy showcase featuring the HALO's Master Chief. Below is Jason (Tucker), Geoff (Griff) and Kathleen (Tex) with Burnie Burns (Church) peeking over Kathleen's shoulder. They are in booth 5563. If any of you attendees reading this stop by and tell them "Quint sent me" Burnie will kiss you full on the mouth. Fact.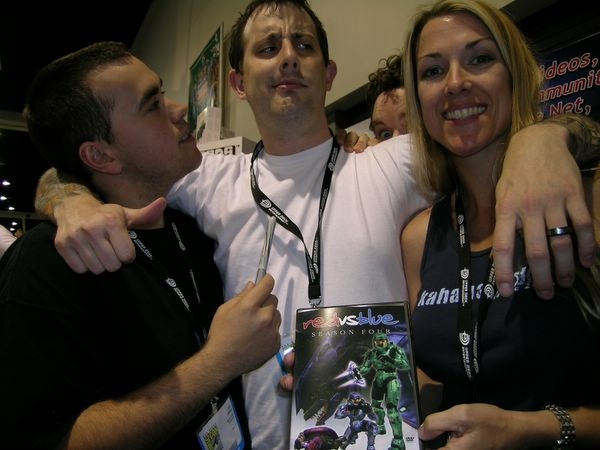 And that about wraps up the preview night experience. I tried to nab a Gentle Giant Ltd. Lucious Malfoy as a Deatheater Comic-Con exclusive bust, but they ran out of their lot for the day. Hopefully I'll nab one and one of the CLASH OF THE TITANS toys... that and my Neca exclusive Cannibal Island Jack Sparrow before my trip is done... Check out the Lucious and CLASH OF THE TITANS displays at Gentle Giant's booth: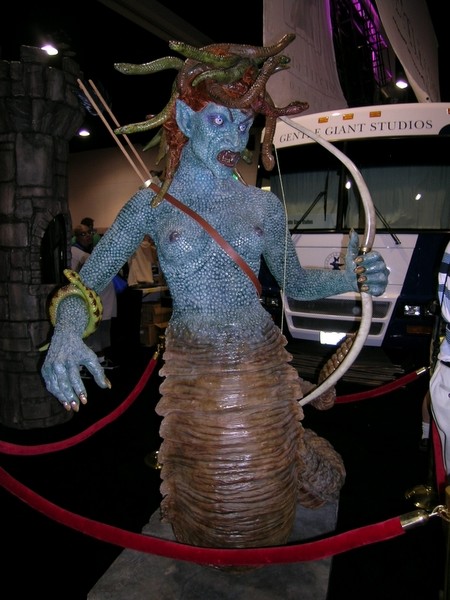 Stay tuned. Tomorrow begins the Con, officially. I have a couple interviews lined up and the panels start... We have the TMNT movie panel, something from Sony animation, Pan's Labyrinth, Flyboys and some other goodies. I now have about a dozen one on one interviews confirmed for the con and tons of great geeky panels, including stuff on SPIDER-MAN 3, SNAKES ON A muthafuckin' PLANE, CHILDREN OF MEN, 300 and lots more. Keep an eye on the site squirts!!!