Hey folks, Harry here... Ya know... this design is actually growing on me... I'm willing to bet that as it is shot by Raimi in the film... it's gonna be really really really creepy. The Goblin costume part of this pic first showed up over at SpiderManHype.Com, though this is the first I've seen of the entire shot (of course the part of the pic with the guy adjusting something ain't too important). Enjoy....
Hey Harry
First pic of the Green Goblins mask! (well 3rd..send it to spidermanhype.com, and darkhorizons.com) !
This pic appeared in a woman's magazine here in Australia called "New Idea'
hope u enjoy it
perplex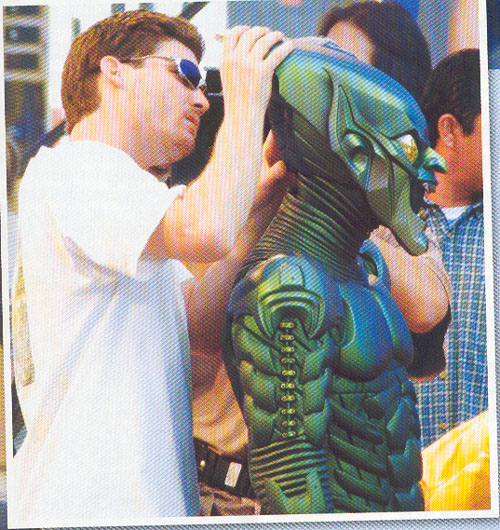 And just for memory's sake, here's what Alex Ross wanted the Green Goblin to look like! Very different direction... Before you judge, maybe in the context of the story the above design is better suited for the film.... I don't know, I just love the design below....