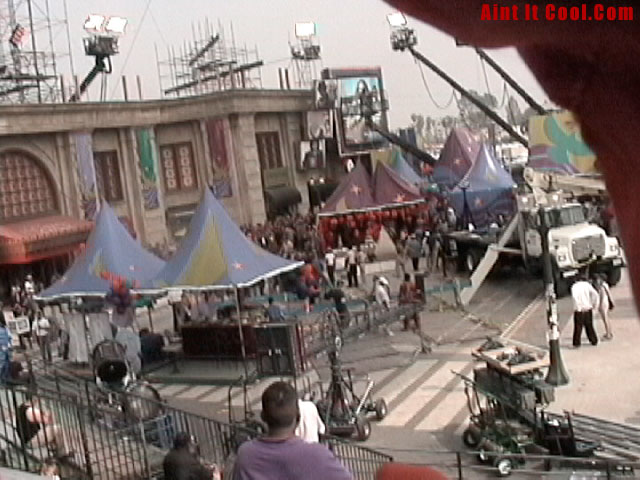 Hey folks, Harry here... We've seen similar pics to the above of the current SPIDER-MAN set... Of the World Unity Festival...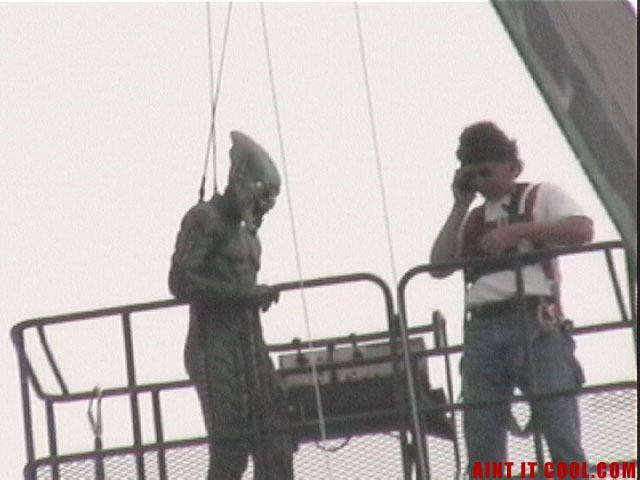 And we've even seen shots of the GREEN GOBLIN... though so far I feel the above and below shots are the best we've seen thus far of the Goblin, specifically these were taken moments before a stunt takes place where he falls into one of those tents you see up there.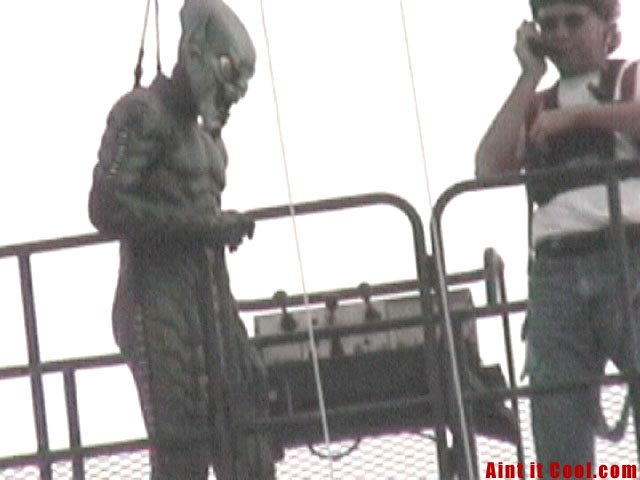 But the one thing I know for certain I haven't seen thus far is video footage from the set of the action taking place!!! Thanks to "SURGING BLACK" the dynamic go-getter geek if ever there was one... The ballsiest camera bearer to ever film... Surging Black held his ground while the trainees ran..... in fear of the Green Goblin and that dangerous wallcrawler... In the video below... posted by ROBOGEEK, created by SURGING BLACK and linked to by me... AICN proudly presents the only bootleg video footage I know of that longjohn wearing fly-eating wannabe so called menace to society....