The Diva Del Mar's Fall Preview
Greetings readers! I'm super excited to offer you my fall preview for 2017. I've spent weeks filtering through trailers and press offerings from many wonderful studios and well as independently seeking out features that peeked my interest. A few of these I've had the pleasure to screen in advance while others are still unseen. I've also included some recommended prep films to get you into the right state of mind for each offering. Here's what this little Diva is excited to see and I'd love to know what you think.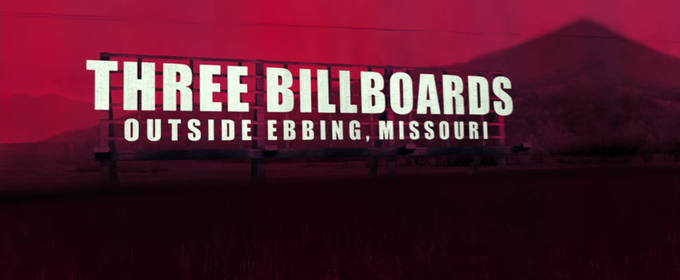 Three Billboards Outside Ebbing, Missouri
This films looks outstanding and features a top notch cast. Frances McDormand headlines with Peter Dinklage, Woody Harrelson, and Sam Rockwell as support. Director Marin McDonagh brings us the story of a plucky and tenacious woman played by McDormand. After her daughter is murdered, she puts up three billboards to publicly pressure local police and officials to put more effort into investigating her daughter's death and bringing the murderers to justice. Her performance in the trailer clips alone is breathtaking work and I could easily see this film grabbing much critical acclaim. McDonagh is known for his directorial work in In Bruges and this looks like an evolution of his style. It shows courage, and an undercurrent of powerful emotion. It's on the top of my list this fall. It comes to theaters on November 18th.
Prep Films: In Bruges and Fargo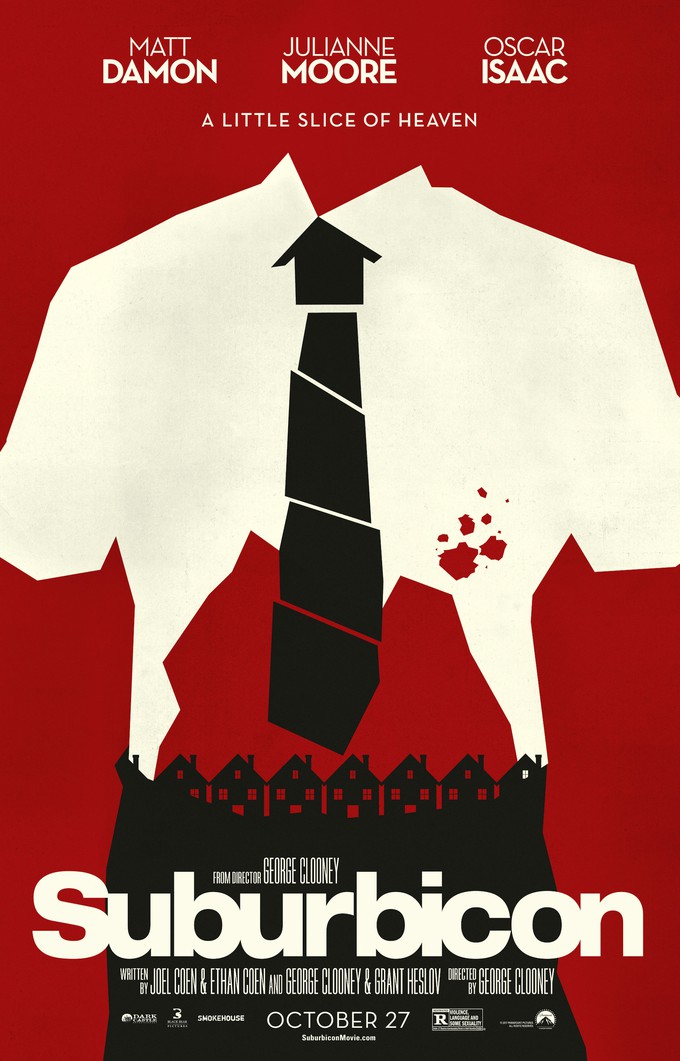 Suburbicon
Directed by George Clooney, this dark and highly stylized comedy is a 1959 period piece about neighborhood community rocked by the murder of a housewife. Written by Joel Coen, Ethan Coen, Grant Heslov, and Clooney, I'm anticipating a smart and marvelous script. Heslov and Clooney's collaboration on Good Night and Good Luck earned them 5 Academy Award nominations, and the Coen brothers stand as juggernauts in brilliant filmmaking. I have an inkling that this film is going to be a favorite amongst cinephiles as the trailer looks phenomenal. Starring Julianne Moore and Matt Damon, the film has a lot of talent to drive its success. It comes to theaters on October 27th.
Prep Films: Good Night and Good Luck and The Burbs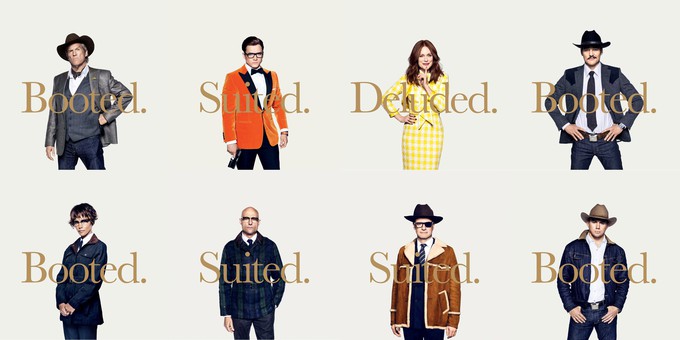 Kingsman 2: The Golden Circle
Returning to the world of the Kingsmen, and directed by Matthew Vaughn who also helmed the original, we get to tag along with Eggsy on a new action-packed adventure. The trailer features amazing action sequences and the same jovial humor from the original. This one is highly anticipated in the realms of nerderatti as we've developed quite a taste for Vaughn's quirky action films such as Stardust, Layer Cake, and Kick-Ass. A last-minute screening was hosted by Harry for local AICN fans in Austin and the buzz has been great! Catch it on September 22nd.
Prep Films: Kingsman: The Secret Service and Eddie the Eagle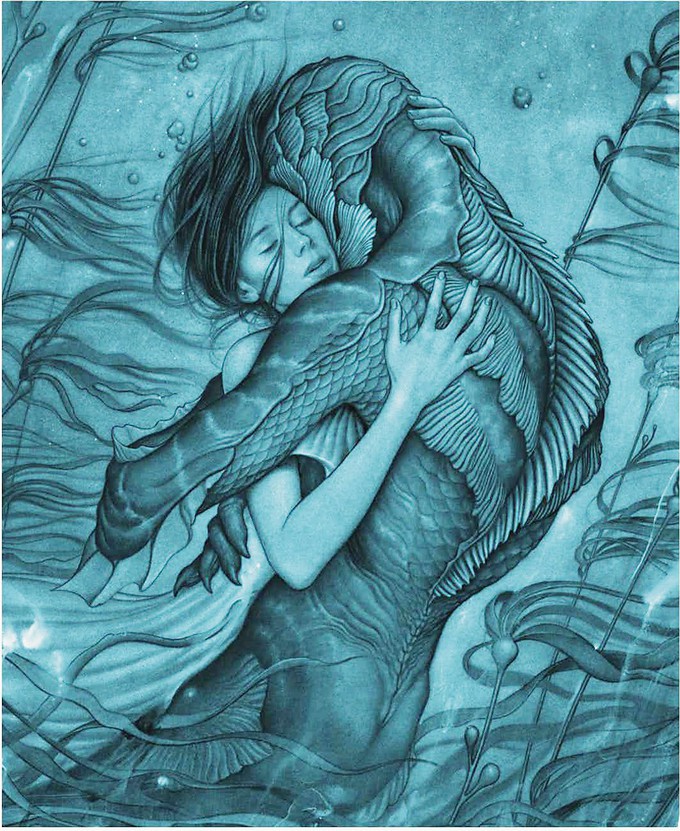 The Shape of Water
Technically, this movie comes out past my cut off for this article but I'm kind of losing my mind over this one because Guillermo Del Toro never disappoints. In his latest feature, Del Toro writes and directs a film in his signature genre-bending style punctuating haunting story-telling with socio-political events. In The Shape of Water he tells a fantasy love story anchored in the 1960s during the Cold War between a humble cleaning lady and a strange aquatic creature. Sally Hawkins plays lead with Octavia Spencer, Michael Shannon, and Doug Jones as supporting actors. Go see it on December 8th.
Prep Films: The Devil's Back Bone and Pan's Labyrinth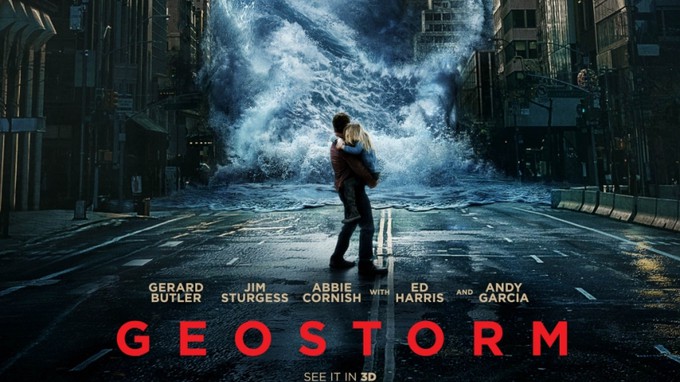 Geostorm
Before you guys all stop reading, know that I am 100% aware that this movie has a high probability of being awful. I mean, duh. And yet… I'm fascinated to see this potential wreck of a film come to vivid and ridiculous life. The trailer lamely features the titular line and I'm having a hard time making out a firm plot other than STORMS! The director Dean Devlin was also a producer of Independence Day and as a director has mostly worked on television. Giving some hope to the project is writer Brandon Bryce who has penned Apt Pupil and the new Venom feature. Gerard Butler lends his ruggedly handsome face to the cast, because at the end of the day, collecting a ton of money to star in an action-packed film has got to be a lot of fun. Be ready for this masterpiece on October 20th.
Prep Films: Independence Day and Twister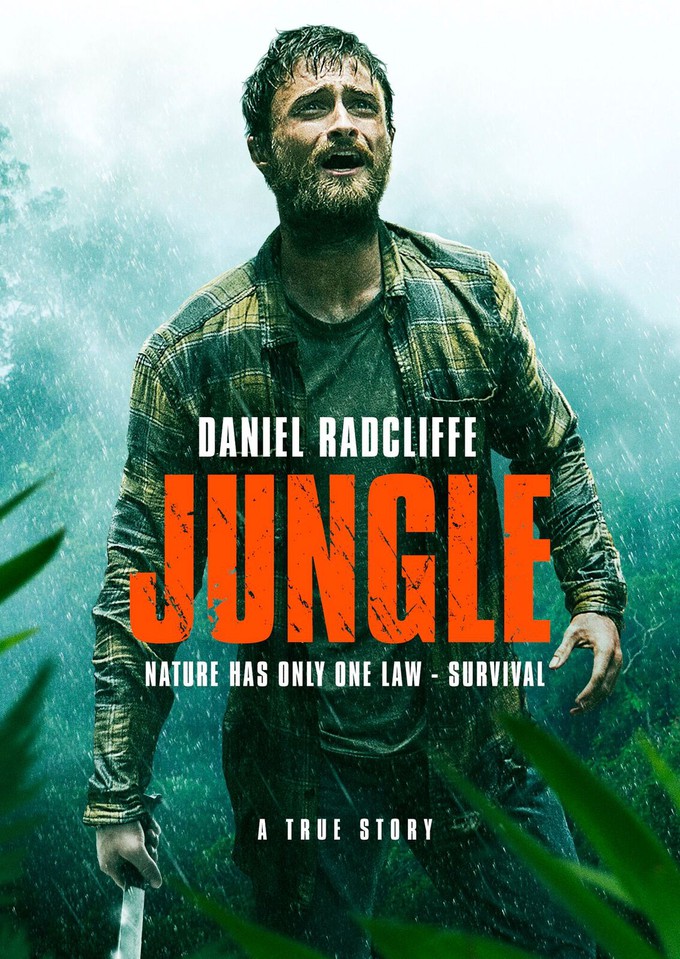 Jungle
I love a good survival film and Danielle Radcliffe is proving to have a unique flair for choosing quirky and vibrant films for his adult repertoire. The film is based on the true story of Yossi Ghinsberg, a man who survived three weeks in the Bolivian Amazon. Director Greg McLean dubbed a member of the "Splat Pack" has directed Wolf Creek 1 and 2. Jungle looks visceral and intense and given McLean's propensity for violent films, it's sure to contain some challenging material. I have high hopes for it as more than just a gratuitous study in suffering. It comes out on October 20th. Bring bug spray.
Prep Films: Swiss Army Man and I Shouldn't Be Alive (television series)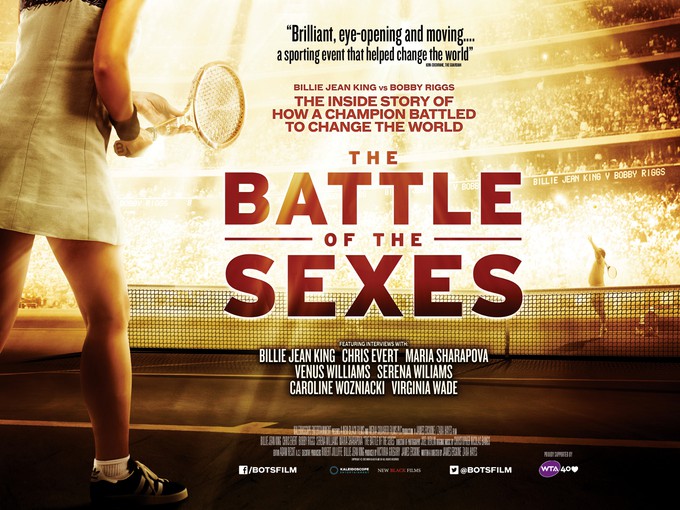 Battle of the Sexes
Another true story, this comedy is about the famous tennis match between champions Bobbie Riggs, played by Steve Carell and Billie Jean King, played by Emma Stone. Both were considered the best tennis players of their time and the match became a symbol of the feminist movement. It looks snappy, inspirational, and uplifting the way only a solid true story can be. Considering the powerful voice of women demanding equality in cinema and related industries, it is a bit of history we can celebrate as a triumph. Directors Jonathan Dayton and Valerie Faris, who also gave us Little Miss Sunshine, team up again for this one. The trailer shows off some compelling footage and I am happily intrigued. Coming to select theaters on September 22nd.
Prep Films: A League of Their Own and Little Miss Sunshine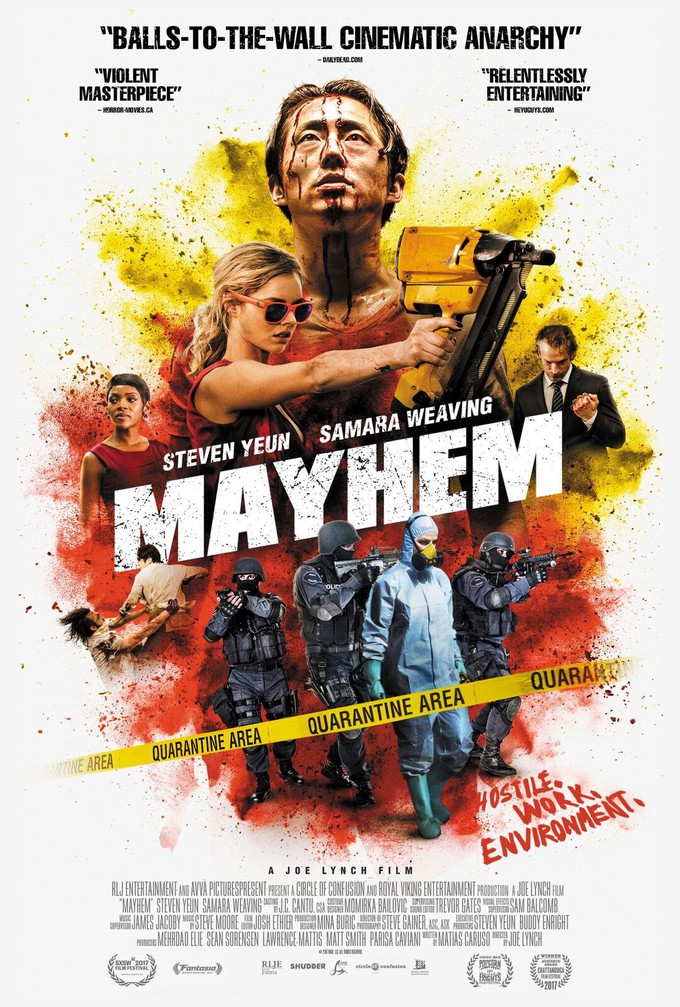 Mayhem
After seeing this delightful romp of a film at SXSW, I can get 100% behind it as a great comedy horror. Starring The Walking Dead's Stephen Yeun, this variation on the zombie genre revolves around a virus that causes folks to lose all inhibitions and act on their emotions without restraint. An entire law firm is contaminated and quarantined for eight hours as all hell breaks loose. A brilliant critique on corporate America be ready for a wild cinematic experience. Directed by Joe Lynch, I laughed my ass off and can't wait to see it again. Available to screen on November 10th.
Prep Films: Falling Down and Impulse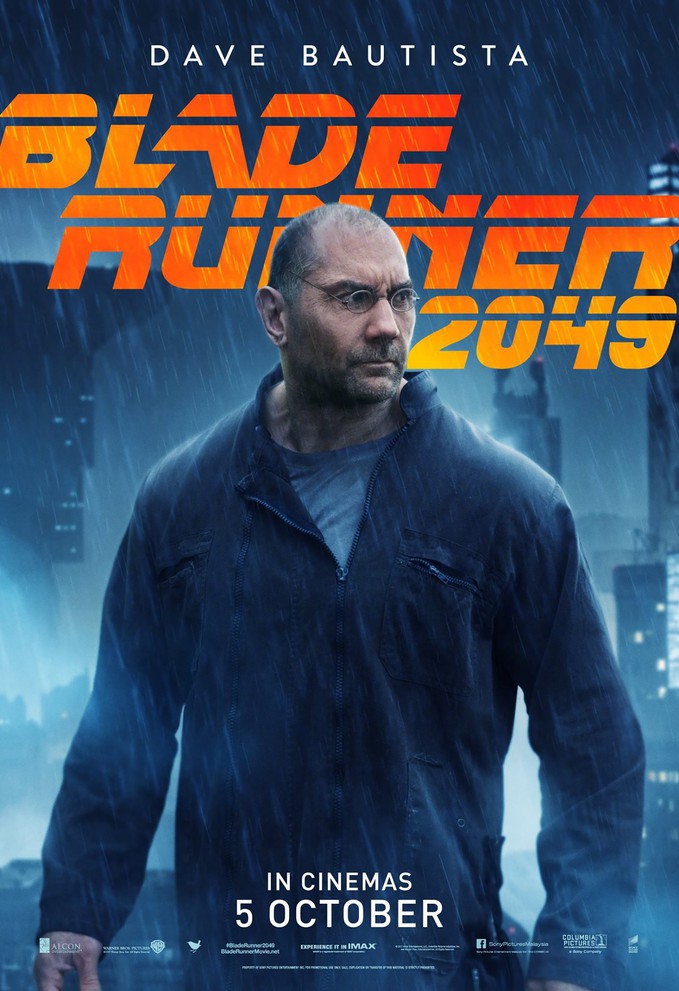 Blade Runner 2049
Ridley Scott is an impressive director so Denis Villeneuve has some big shoes to fill with this sequel to the noir masterpiece. His repertoire includes Arrival and Sicario. The trailers are cryptic, only revealing a glimpse of the adventure that awaits us, I am excited to behold the full presentation. His choice in casting Ryan Gosling feels appropriate as he has proven time and time again that he is more than pretty face. He's edgy, talented, and perfect for this kind of work. Harrison Ford is already a national treasure and his reprisal as Rick Deckard lends weight to anticipation. Catch it on October 6th and enjoy!
Prep Films: Blade Runner and The Arrival
Justice League
Let me avoid pussy-footing about it and confess that I'm only watching because I just can't get enough of Gal Gadot as Wonder Woman. Also, the Amazons will make an appearance and Jason Momoa looks fun as Aquaman. I just don't have a lot of faith in Zack Snyder as his work has been lukewarm at best. But then again, the action sequences look fantastic, and it would be great to be proven wrong here so I'll hope for the best. Did I mention I love Gal Gadot? Yes? Oh, sorry. Behold the spectacle on Nov 17th.
Prep Films: Wonder Woman and Watchmen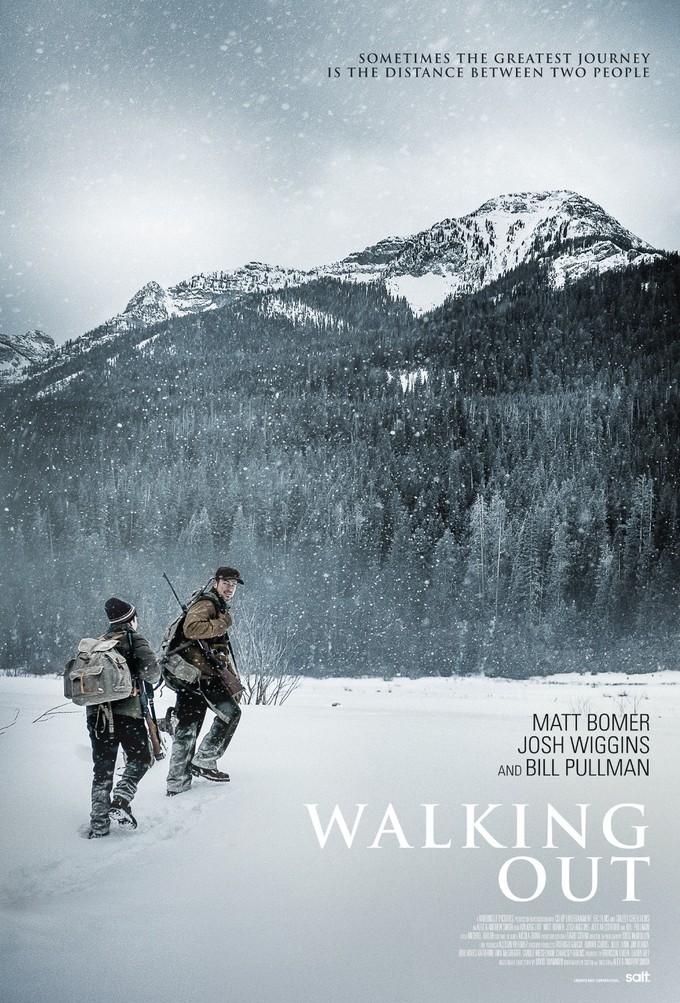 Walking Out
Directed by twins Alex Smith and Andrew J. Smith, this survival story revolves around a city teenager who accompanies his father on a big game hunt that goes wrong. At first, I considered that one survival film was enough for my fall preview, but this one carries a different vibe than Jungle. It seems to be a coming-of-age with daddy issues story under the pressure of surviving the brutality of nature. Sounds like fun escapism to this lady and the trailer peeked my interest enough to put it on my radar. The Smith twins won a collection of festival awards for their film The Slaughter Rule, and I like the idea of siblings working together. This adventure is released on October 6th.
Prep Films: The Edge and A Man Called Horse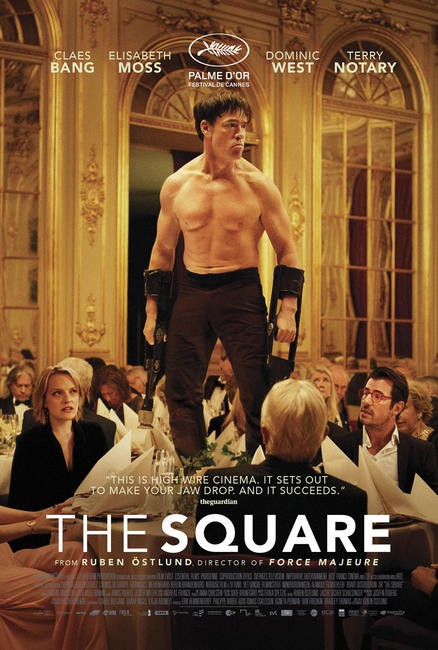 The Square
From the director of the sensational Swedish film Force Majeure, Ruben Östlund comes a strange comedy that seems to take on the quirks of human nature and our strange existential relationship with art. The trailer is beyond engaging and illuminates a unique and hypnotic vision. If it captures the subversive and fragile nuances of humanity the way Force Majeure did, then I'm fully in for the emotional ride. It's probably going to be a fantastic date night film for those who like sophistication over spoon-fed poignancy. I'm hoping for a triumph of a movie. Bring your hipster date to it on September 29th for its US release.
Prep Films: Force Majeure and Eternal Sunshine of the Spotless Mind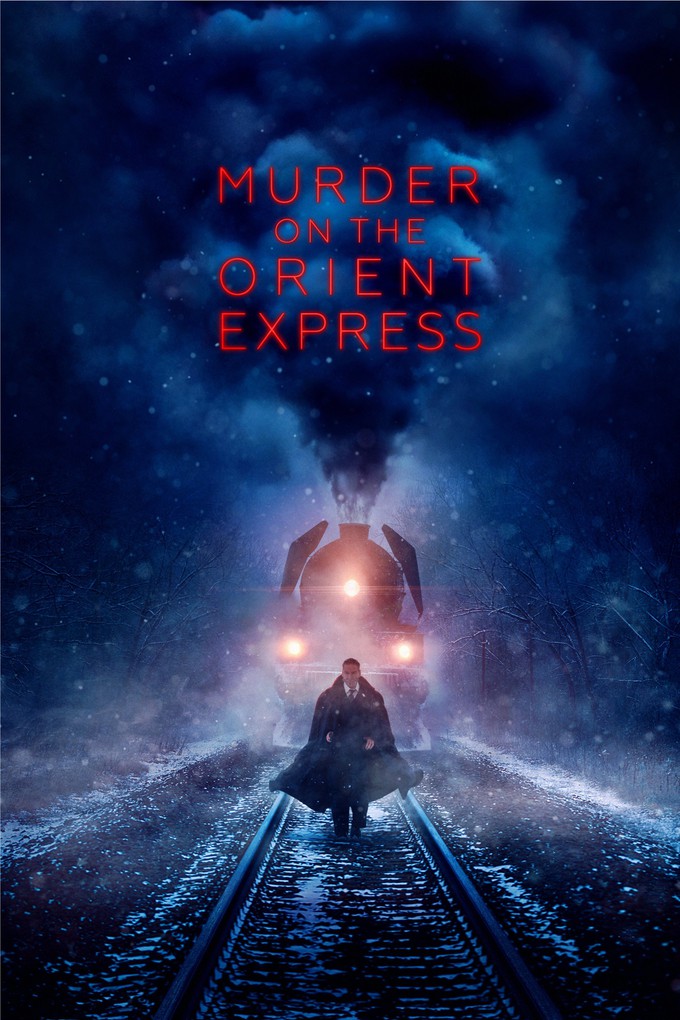 Murder on the Orient Express
Brandishing a star-studded cast and gorgeous imagery, this remake is sure to be a favorite this fall. I, for one, am super excited to dive into its decadence. Director Kenneth Branagh who brought us Thor and has a flair for Shakespearean classics, hits the nostalgia button with this resurrection of the 1974 classic. Lush filmmaking can be such a treat in the colder season. I look forward to snuggling on the couch with a warm blanket to watch it in the dark. Look for it on November 10th.
Prep Films: Murder By Death and Gosford Park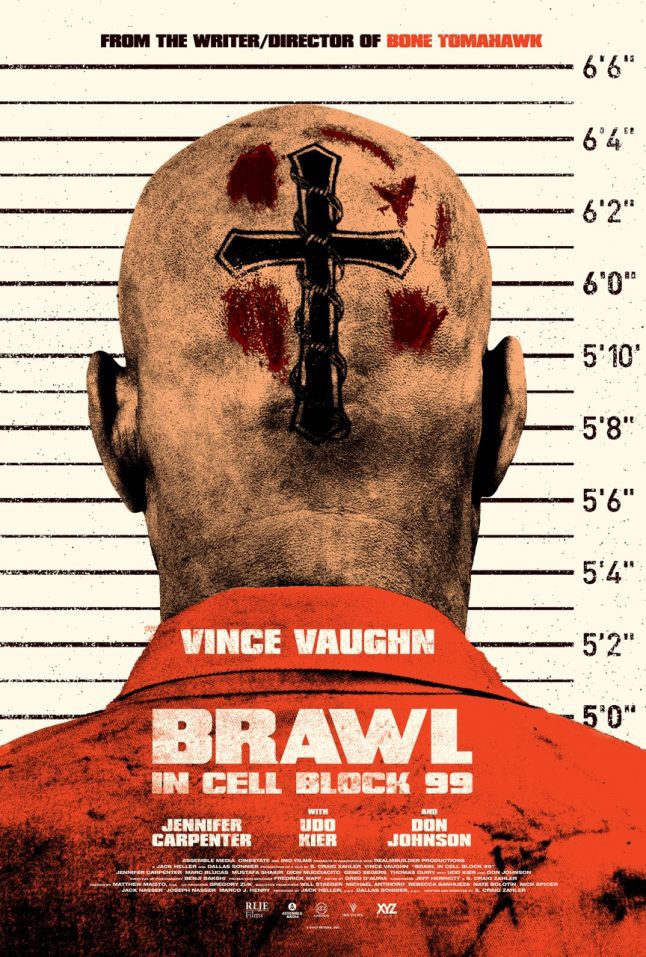 Brawl in Cell Block 99
You know how on rare occasions, comedic actors burst out of their type cast to wow us with exception gravitas in dramatic roles? Steve Carell is a good example. Well, I'm hoping for this same phenomenon with Vince Vaughn in Brawl. The trailer presents a gritty and ultra-violent crime drama, a real change from Vaughn's usual snarky slant. Director and writer S. Craig Zahler also directed Bone Tomahawk, a horror Western that made me blanche more than once upon screening. I like when filmmakers don't pull their punches and I have a feeling that we're in for a hardcore adventure. See it on September 22nd and bring your mouth guard.
Prep Films: Undisputed 3 and The Wrestler
That's it for now!
Thanks for reading!
The Diva Del Mar
Follow me on Twitter @thedivadelmar