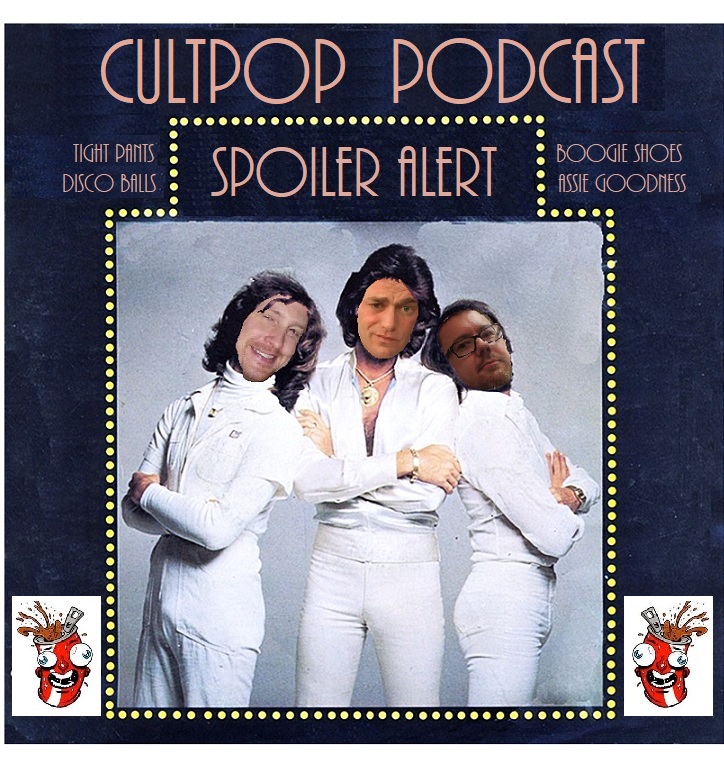 Mark L. Miller aka Ambush Bug here. On this week's episode of our latest and greatest podcast, we get the band back together for another round of jaw-flappin' with our CultPop/Poptards host Johnny Destructo moderating the conversation with Optimous Douche and myself chatting it up about NIGHTWING: THE NEW ORDER #1 (w - Kyle Higgins, a - Trevor McCarthy, 04:10), GENERATIONS: THE ARCHERS – HAWKEYE/HAWKEYE #1 (w - Kelly Thompson, a - Stefano Raffaele, 16:00) SECRET EMPIRE #10 (w - Nick Spencer, a - Steve McNiven, Rod Reis, David Marquez, Paco Medina, 29:10), Mace Windu 01 (w - Matt Owens, a - Denys Cowan, 47:30), & IMAGE PLUS and WYTCHES Vol.2 (w - Scott Snyder, a – Jock, 57:52)!
As always, that sweet, sweet jack@$$ery is sporked in for no extra charge!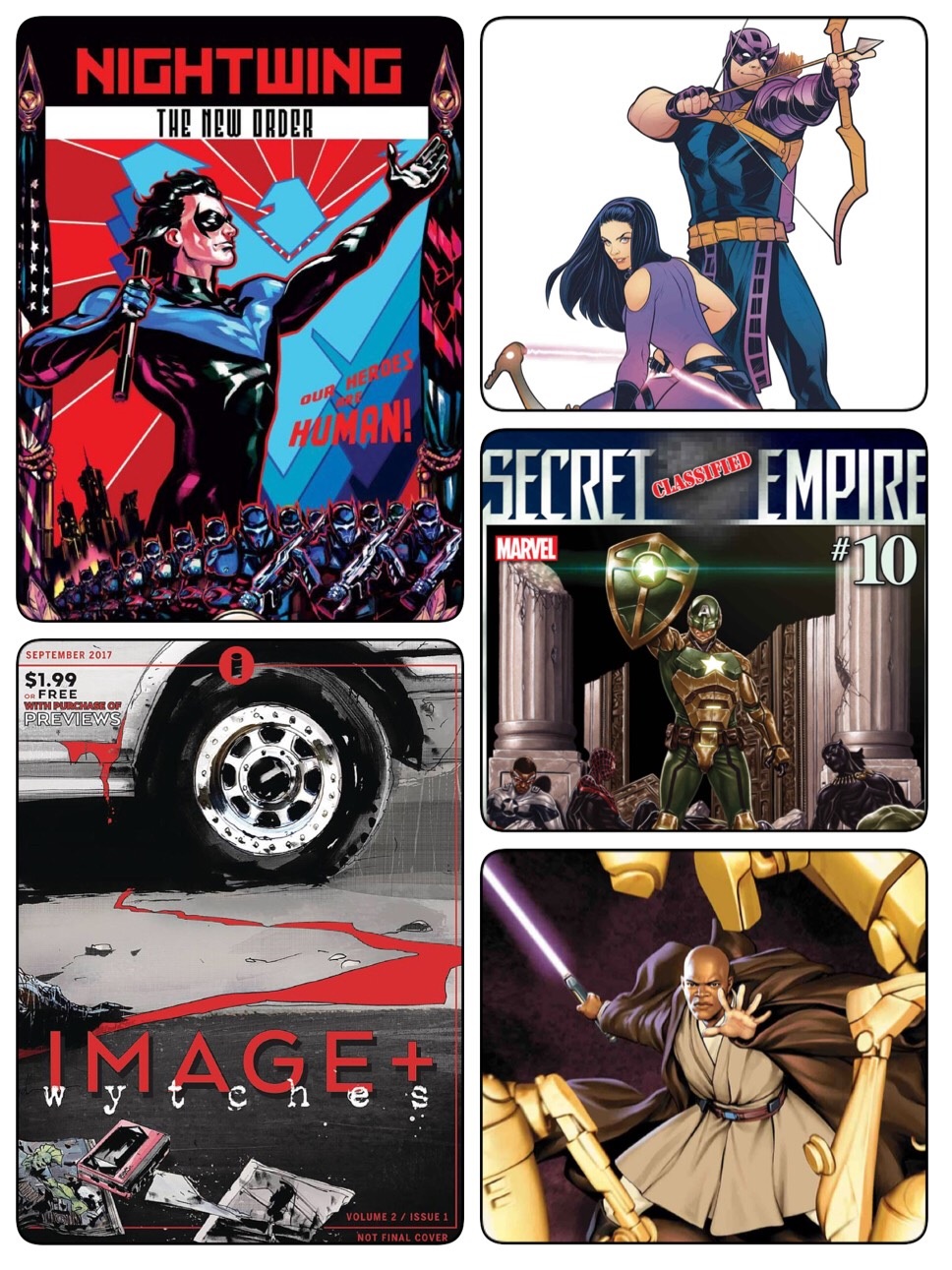 Follow JD on Twitter @ Jdsherocomplex and
find his art here
!
Follow Optimous Douche on Twitter @robpatey and
check out his website robpatey.com here
!
Follow Bug on Twitter @Mark_L_Miller and
at his new website MLMillerWrites.com
!
Look for more of the Holes rambling about comics on Cultpop.com, follow us on Facebook here, and look for the @$$Holes' written reviews every Wednesday on AICN COMICS REVIEWS!

And be on the lookout for AICN HORROR's new podcast CANNIBAL HORRORCAST every other Thursday…or so!