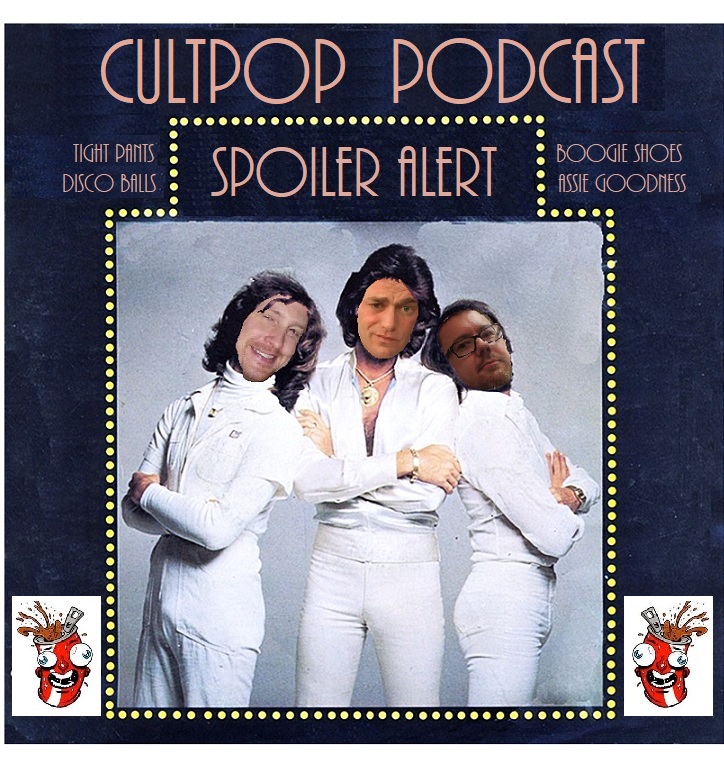 Mark L. Miller aka Ambush Bug here. On this week's episode of our latest and greatest podcast, we get the band back together for another round of jaw-flappin' with our CultPop/Poptards host Johnny Destructo moderating the conversation with Optimous Douche and myself chatting it up about CAPTAIN AMERICA #25 (W- Nick Spencer, A- Jesus Saiz, Joe Bennett, Joe Pimentel, C- Rachelle Rosenberg, 11:38), SECRET EMPIRE #8 (W-Nick Spencer, A- Daniel Acuna, Rod Reis, Sean Izaakse, Java Tartaglia, 19:40), REDLANDS #1 (W- Jordie Bellaire, A- Vanesa R. Del Rey, C- Jordie Bellaire, 25:15), MISTER MIRACLE #1 (W- Tom King, A- Mitch Gerads, 37:15), & THE FLASH #28 (W- Josh Williamson, A- Carmine Di Giandomenico, C- Hi-Fi, 50:50)!
As always, that sweet, sweet jack@$$ery is sporked in for no extra charge!
Follow JD on Twitter @ Jdsherocomplex and
find his art here
!
Follow Optimous Douche on Twitter @robpatey and
check out his website robpatey.com here
!
Follow Bug on Twitter @Mark_L_Miller and
at his new website MLMillerWrites.com
!
Look for more of the Holes rambling about comics on Cultpop.com, follow us on Facebook here, and look for the @$$Holes' written reviews every Wednesday on AICN COMICS REVIEWS!

And be on the lookout for AICN HORROR's new podcast CANNIBAL HORRORCAST every other Thursday…or so!