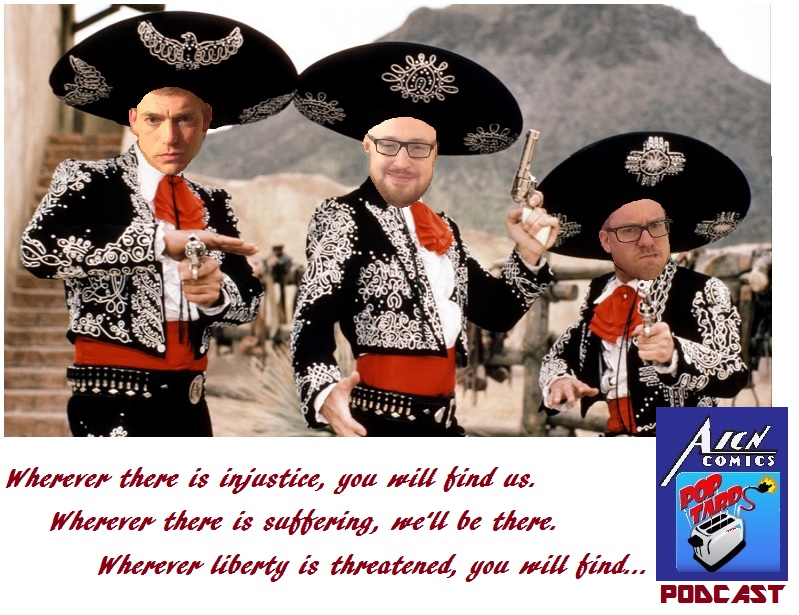 Mark L. Miller aka Ambush Bug here. On this week's episode of our latest and greatest podcast, we get the band back together for another round of jaw-flappin' with our CultPop/Poptards host Johnny Destructo moderating the conversation with Optimous Douche and myself chatting it up about BATMAN #27 (w – Tom King, a – Davide Gianfelice, 2:51), THE WENDY PROJECT Original Graphic Novel (w - Melissa Jane Osborne, a – Veronica Fish, 13:25), SPIDER-MEN II #1 (w – Brian Michael Bendis, a - Sara Pichelli, 21:20), SHIRTLESS BEAR FIGHTER #2 (w – Jody Leheup & Sebastian Girner, a – Mike Spicer & Nil Vendrell, 29:40), FAITH & THE FUTURE FORCE #1 (w – Jody Hauser, a – Stephen Segovia & Barry Kitson, 35:35, and we take the Wayback Machine™ to 1993 to talk about the 25th Anniversary of BLOODSTRIKE #1 (w – Rob Liefeld & Eric Stephenson, a – Rob Liefeld, Dan Fraga, Danny Miki, 43:10)!
As always, that sweet, sweet jack@$$ery is sporked in for no extra charge!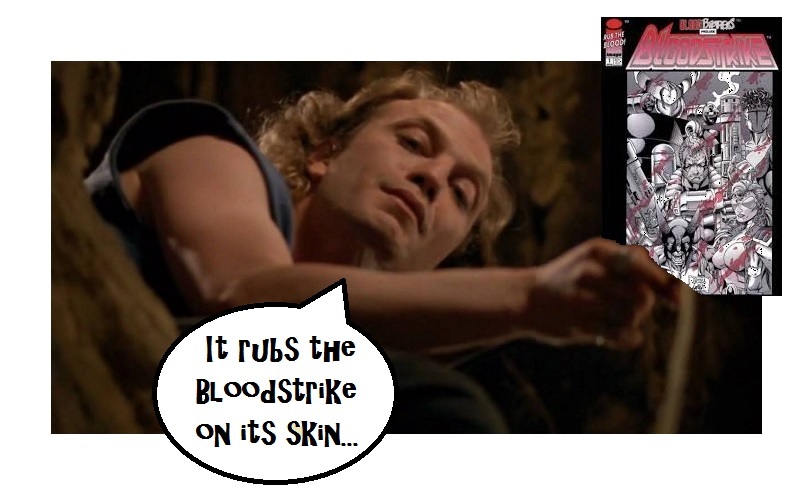 Follow JD on Twitter @CultPop and
find his art here
!
Follow Optimous Douche on Twitter @robpatey and
check out his website robpatey.com here
!
Follow Bug on Twitter @Mark_L_Miller and
at his new website MLMillerWrites.com
!
Look for more of the Holes rambling about comics on Cultpop.com, follow us on Facebook here, and look for the @$$Holes' written reviews every Wednesday on AICN COMICS REVIEWS!

And be on the lookout for AICN HORROR's new podcast CANNIBAL HORRORCAST every other Thursday…or so!