Ahoy, squirts! Quint here. One of the big questions for Stephen King fans looking forward is what is going to happen with an IT sequel. Will it happen? Who will be in it? How will the creative team approach it, should it happen?
Constant King readers will know that the kids' journey is only half the story. They make a pact to return should It come back. And of course it does.
During my set visit me and my colleagues on the trip asked a few questions about what the plans are for a sequel. Director Andy Muschietti and producer Barbara Muschietti both talked quite frankly about it and their plans. Keep in mind that this was last summer. A lot could have happened or changed since then, but I think this gives you a good idea on where they're headed.
First thing's first: The younger cast IS returning in some form. There'll be flashbacks to stuff we don't see in this movie that informs the story of the adults returning to Derry.
"I always insisted that if there is a second part, there would be a dialogue between the two timelines, and that it would be approached like the adult life of the losers, there would be flashbacks that sort of illuminate events that are not told in the first one," said Andy Muschietti.
He's specifically referring to the way the novel jumps back and forth between the kid story and the adult story. It's not split in half, like both the TV mini-series and this film are. He also added that "I always thought that the kid's storyline was more interesting than the adults."
Agreed. When asked if he was shooting the flashbacks now he admitted he hadn't. "No, I'm just praying that the kids don't grow up!"
But will they even get the chance to make it. That's the big question. Producer Barbara Muschietti said as of last summer there was no deal yet for the sequel. "There's never an assurances in life. Even if there is an assurance it's not an assurance," she said. "No, there isn't an assurance but we really want to make it. New Line really wants to make it and I'm sure King would want us to make it. (laughs) I'm very hopeful that we will."
When asked if a sequel was contingent on this one being a blockbuster, she said she didn't think so. "Not necessarily," she said. I don't think this film will not be successful to the point where we could not do the second part. It will be more or less successful, but I don't think we'll be in a place where we're on a blacklist."
She went on to say that once they had a director's cut locked Andy was planning on starting to get things in order for the sequel.
One other aspect that might be explored further is Pennywise's effect on Derry over the years. In the first film there are mentions and nods to some of the big disasters to happen in the small Maine town, but we don't get to see them.
I asked about The Black Spot, a large fire that happens at an African American barracks in Derry that kills many people. Barbara Muschietti said that in the original attempt by Cary Fukunaga he wrote it into that script, but had to cut it for budgetary reasons before he left the project. They were held to that same budget limitations, but she hints that if we get a sequel then we could see it.
"That sequence with the Black Spot, we think... I'm talking too much. They're going to murder me! We think it's gonna be a great opening for the next film," she said.
I asked if that means we might also get a look at the Kitchener Ironworks disaster, which killed almost a hundred children and Derry townspeople in the 1900s while the factory was hosting an Easter Egg hunt, and got a maaayyyyybbbeeee look in response.
What excites me about them looking at showing Derry's history is that potentially means the second film, should it happen, would explore Pennywise's influence on the town itself. In the book its revealed that there's a bit of a symbiotic relationship between the town and the monster. IT brings out the worst of the townspeople. In a weird way, the town is just as much the monster as the clown is.
We also got to talk to the kids of the Losers Club and asked them to fancast their adult selves for the sequel. Lucky for us they had some pretty great ideas. Let's see who they picked!
Sophia Lillis (Beverly Marsh): "Jessica Chastain. No brainer."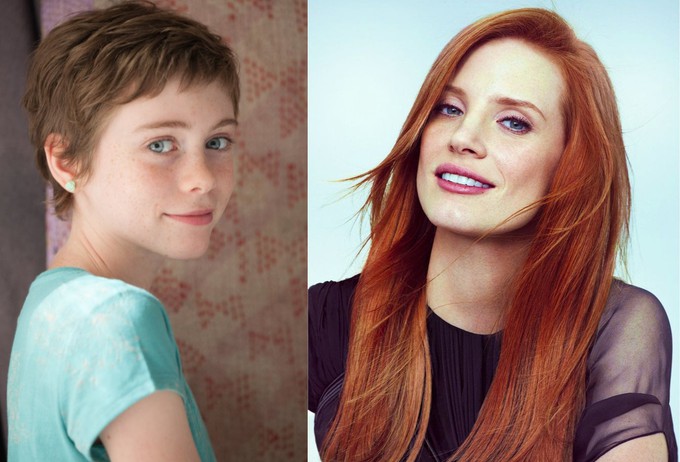 Jeremy Ray Taylor (Ben Hanscom): "Chris Pratt. (My) character gets all buffed and that's what Chris Pratt did."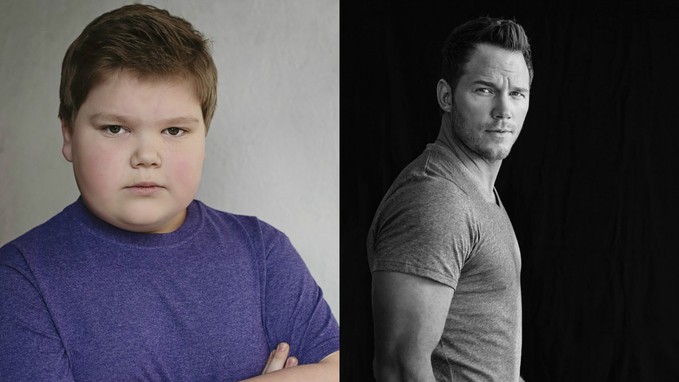 Jack Grazer (Eddie Kasprak): He said recently that he like Jake Gyllenhaal. (After seeing him Okja I think he could pull it off!)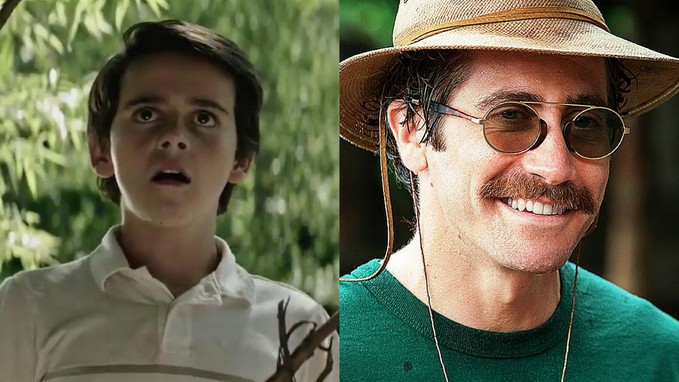 Finn Wolfhard (Richie Tozier): "For me, Bill Hader. I think it's a great choice, in my opinion." (I agree. Of all the fan casting this is the one I really hope they pursue for the sequel.)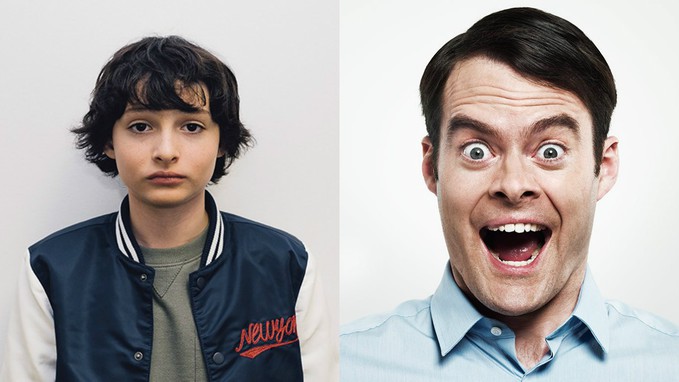 Wyatt Oleff (Stanley Uris): "I'm not really sure about mine. It'll probably be a smaller actor because he'll probably only be in the movie, like, 10 minutes. Maybe even 5. I don't know. Some people were saying Tom Hiddleston, but that's not really so much (like me). Maybe just the eyes and the nose..." (Oleff more recently said he likes Joseph Gordon-Levitt for adult Stanley Uris and I think he nailed it.)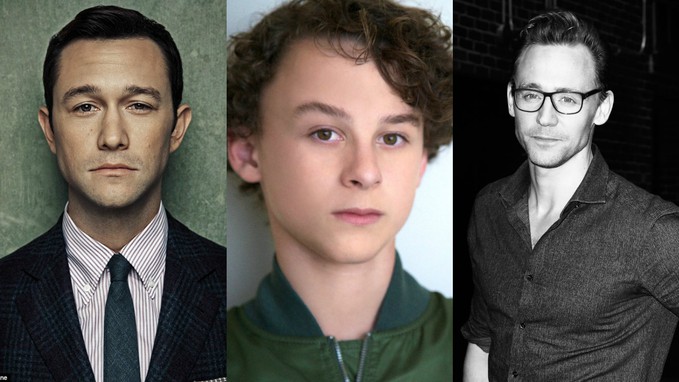 Chosen Jacobs (Mike Hanlon): He recently said he likes either Chadwick Boseman or David Oyelowo for adult Mike Hanlon.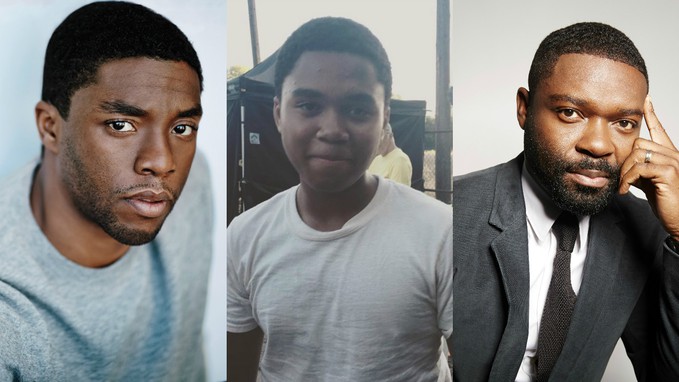 Jaeden Lieberher (Bill Denborough): He hadn't figured out his yet, but one of the press interviewing them suggested Alexander Skarsgard, which they loved. Finn Wolfhard: "That'd be so amazing! That would just be the biggest F you to Bill in the world!" Bill, of course, referring to their Pennywise Bill Skarsgard, Alexander Skarsgard's brother.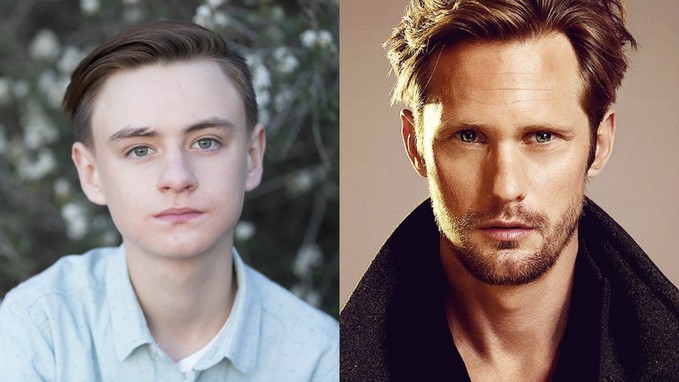 With the first trailer for this adaptation catching fire on the net and the good buzz I've been hearing about this I'd be surprised if we don't get this team getting to work on the sequel. They don't have too much time before the kids age out for those flashbacks!
-Eric Vespe
"Quint"
quint@aintitcool.com
Follow Me On Twitter