Hey everyone. Capone in Chicago here.

The Scottish-born actor Iain Glen has made a career out of playing intense men on stage as well as the big and small screen. After finishing at the Royal Academy of Dramatic Art in London, he went on to appear in a succession of highly touted stage Shakespeare productions, as well as the musical version of "Martin Guerre" and "The Blue Room," opposite Nicole Kidman. Although I'm sure I spotted him in early film works like GORILLAS IN THE MIST and MOUNTAINS OF THE MOON, the role that first stood out for me was as Hamlet in Tom Stoppard's 1990 film version of ROSENCRANTZ & GUILDENSTERN ARE DEAD, the ultimate statement on the plight of a story's minor players, with Tim Roth and Gary Oldman in the title roles.

I think it's fair to say that Glen is the living definition of a working actor—always busy, moving effortlessly from television to stage to film. On the big screen, we had memorable roles in SILENT SCREAM; BEAUTIFUL CREATURES (opposite his MY COUSIN RACHEL co-star Rachel Weisz); LARA CROFT: TOMB RAIDER; many of the RESIDENT EVIL films; HARRY BROWN; KINGDOM OF HEAVEN; THE IRON LADY; KICK-ASS 2; EYE IN THE SKY; and the aforementioned MY COUSIN RACHEL, directed by Roger Michell, in which he plays the godfather and estate executor of Sam Claflin's Philip, who falls in love with his cousin (by marriage) after believing she may have killed the cousin who raised him.

Glen has been playing the Irish private investigator Jack Taylor in a series of made-for-television films for all of the 2010s, but he has also had significant roles in such television productions as "The Diary of Anne Frank," "MI-5," "Downton Abbey," "Cleverman," and most notably as Jorah Mormont on "Game of Thrones," which begins its seventh season in about a month. Although I would love to do an interview with Glen that covers even a fraction of his dozens of roles, I think we do alright beginning with MY COUSIN RACHEL and moving on to a few other choice parts. We even dig a little into his life since beginning "Game of Thrones." He was a tremendous interview subject and seems game to talk at length about pretty much everything. With that, please enjoy my talk with the great Iain Glen…






Iain Glen: Hi, Steve.



Capone: Hello, sir. How are you?



IG: I'm very well. How are you?



Capone: Good, good. It's funny, I just, last weekend, saw the filmed version of the Old Vic's recent production of "Rosencrantz and Guildenstern are Dead," and it reminded me that, I think, that you were Hamlet in the original film version. That might have been one of the first times I ever saw you on screen.



IG: Yeah, you're right. That was Tom Stoppard's only sort of foray into [film] directing, I think. With young Gary [Oldman] and Tim [Roth].



Capone: Exactly.



IG: Which was a ball. We filmed in Zagreb, Yugoslavia.



Capone: At that point, in that early part of your film career, you had already worked with Tom Stoppard, Michael Apted, David Hare, and Bob Rafelson—you must have thought you were doing pretty well back in your late 20s.



IG: [laughs] Yeah, I did. I'd cross over, sometimes, between theater and film when I started, when I left Royal Academy of Dramatic Art, all those years ago. I did a fair amount of work in the theater and film, and I'd done a play with Tom Stoppard—it was "Hapgood" with Nigel Hawthorne, Felicity Kendal, and Roger Rees, and we got on very well then. He always said, "I'd love to work with you again," and then [the role of] Hamlet [in ROSENCRANTZ & GUILDENSTERN ARE DEAD] came around, and I'd just played Hamlet at the Bristol Old Vic, playing the full Shakespearean role, so it seemed obvious I was up to speed on whatever lines were required of me in ROSENCRANTZ & GUILDENSTERN so it was fun coming into it.



Capone: So in this film, most of your scenes are with Sam, and each time the two of you meet, he's in a different frame of mind when it comes to Rachel. I feel like that would have been much easier to do if you had been able to shoot those scenes chronologically. I'm guessing that wasn't the case.

IG: [laughs] Well, that's the art of film, and you get used to it. They never, eever film chronologically, except in very, very, rare occasions, so that's really part of the structure and the work you do as an actor before filming is to know where you are in any given part of the story. That was enhanced by the fact that Roger called a rehearsal before filming for all of us. We were all together for a week and went through it piece-by-piece, so we knew where we were on the journey. Roger is very consummate when it comes to working with actors. He's quite a rare breed. Sam Mendes is another, Stephen Daldry, who've had a great history in theater and done a lot of work with actors in theater, and has a very strong film career as well. But, he always zones in on stories that always offer great performances for actors. It's very reassuring having someone behind the lens whose taste you entirely trust.

He does so much of the work for you, in a way. He's very clear about where he wants the story scenes to play out, where actors might be in any given scene. It never feels like a constriction. It's always a liberation, and he's up for change, as well. Other directors can be very confident with the camera and what the camera should do and leave you to your own devices in terms of performance. But, Roger is very nurturing throughout the filming of it. So you're right, I was predominantly with Sam, and I suppose the role, in its simplest sense, he's almost like a Greek chorus. In some ways, I follow the audience's point of view. I'm a benign, rational presence who has Sam's best interests in mind and can see him oscillating wildly as he gets caught by the passion of seeing this very exotic, beautiful creature from another planet who arrives in this sleepy, parochial setting. So, we're all very disconcerted by what Rachel brings to the story, so I'm the voice of reason trying to keep the character that I care a great deal for sane.

Capone: It's funny you say that, because, you're right, in the beginning, we are looking at these events through your eyes to a great degree. But once we meet her and are charmed by her, we switch into seeing her through Sam's eyes and are bewitched the same way that he is.

IG: Yeah, well I think that's right. And it's a testament to Rachel's performance, because I do think whatever preconceptions this story might lead you to believe before you meet her, she's utterly entrancing and charming when she arrives on screen. So, whatever preconceptions we have get slightly thrown out the window. We forget them, and then they reemerge later in the story when other details and facts come through about the history. But that was Du Maurier's milieu, and Roger did a remarkable screenplay. It's so much easier said than done to turn what is a fairly thin novel—very, very concentrated—into dialogue. You have to turn it into a screenplay where everything is told through the words or between the words. Roger did a great job of that.

It's a psychological thriller. It's all about questions being thrown into the air. Audiences are trying to decipher exactly what's going on, and it's very conscious of Du Maurier to not give you a clean landing. Then you say, "Oh, now I… that's what was happening. Yes, she's definitely sinister" or "Yes, she was entirely innocent." By the end of the story, my character, and I think the audience, deep down don't really know.

Capone: The one scene that really stuck with me is the one that you and Sam have in which he's basically signing over his life and fortune to her. For your part, it's an amazing exercise in barely restrained panic.

IG: Well, I'm glad you thought so. It was good to play. As an actor, it's always lovely when the story is supporting you so well up to the point where the scene happens. There's so much there that's been stated or understated, and my character's caught in a predicament of desperately wanting to look after his financial legacy, but not wanting to ruin their relationship. We've all been in those situations where we feel a loved one is making the wrong choices, and how do you offer advice without distancing yourself from them?

In a way, people have to make their own mistakes, but it's just that the stakes are so high, because Phillip, the character, is willing to give everything over to Rachel. He just wants to express his love and his conviction by giving her everything, and my character just wants to say, "You can feel what you feel, but you don't need to do this. This is not a step that you need to take." Yeah, I think that was one of the most enjoyable scenes to play.

Capone: It's also the the moment, at least for me, where I remember that you're his godfather, so that means that you've known him since the day he was born, and it make it that much more heartbreaking.



IG: I think that's right, yeah. I've been his legal guardian and, again, just to contextualize, what makes sense in the psychology and certainly makes sense of what happens to the character Phillip throughout is that he's been bereft of a father and mother. He was orphaned and brought up by his cousin, who is also this absent figure who's now abroad and dies earlier in the film. So, he's not grounded in the way that other young men might be. The world of femininity is totally alien to him, so that explains why he oscillates so madly between his feelings of either hatred or love for the woman, because she's so exotic and unknown to him. I think that the world that the Kendall household is such a strong contrast to Phillip's household, which has never known a feminine hand.



Capone: You also have a lot of scenes with Holliday Grainger, who plays your daughter and is very quickly becoming one of my favorite young actors.



IG: She's gorgeous, isn't she? She's lovely.



Capone: Tell me about the interactions between those two characters, because they are co-conspirators for good, we assume.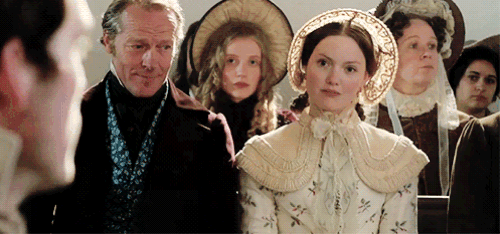 IG: Well, I think in my character's ideal world, in some ways, Phillip and Louise would have been a perfect match, and I don't know, but I felt it when I watched the film, you almost want to scream out to Sam's character, "Please, stop looking that way, look this way because you have this beautiful creature here. She's good, she definitely would be a gorgeous wife and a beautiful mother to your children, and she's willing and uncomplicated." So I think, in my ideal world, that would be the match.

But almost beyond that, I feel enormously protective toward Sam's character having been his legal guardian. And it's very painful watching your daughter because you know how much she adores him and wants him to look her way, but you can't impose that upon him, so you get that odd, tentative suggestion, "Would you like to say 'Hello' to my daughter just while you happen to be here, giving your entire life away?" So, yeah, it's a tricky one.

And I think that's partly why people love period pieces so much. It's because there's a delicacy of manners and emotion there, a subtlety of behavior where everything isn't exposed. Everything isn't stated so quickly. And, yeah, hopping back to the past, I think people feel, somehow we were subtler humans back then somehow. What we required from each other was just a little more complicated and delicate and human.

Capone: I was gonna ask you about that. There's something glorious about a costume drama where someone is becoming unhinged, and they break through that placid façade that you're supposed to have in those movies.



IG: That's right. I do love period films for that. It's worth remembering that Roger -- I don't know if you know this, but Roger Michell did this quite radical interpretation of PERSUASION quite early on for BBC, early on in his career, where he started to use hand-held cameras, which had never been done in period films before, and just messed it up. I think often, we have strong preconceptions about period, about what could or could not be done, which we don't really know, but we just put that on period films. Roger's very good at bringing spontaneity to scenes and losing an archness in the dialogue so there's a freshness to it, and I think MY COUSIN RACHEL has a lot of that. It feels very modern in a lot of ways, even though the world is very period.



Capone: You've had a regular gig for the last few years that you have to keep coming back to, and I don't know how that impacts your schedule exactly. But knowing that's always coming around, how much time do you have between seasons of "Game of Thrones" to do other projects, and what sorts of things are you looking to do in those periods where you're not making "Game of Thrones"?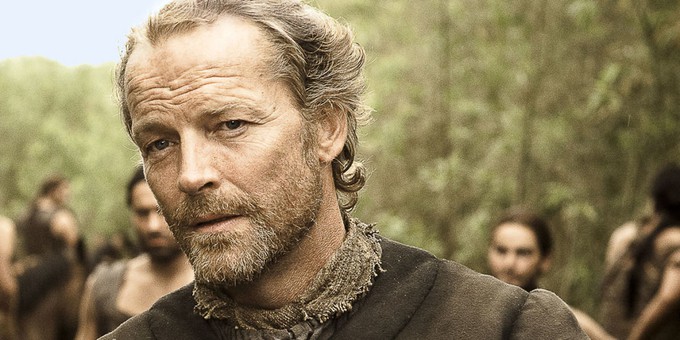 IG: Well, it's a funny one. when you sign up for something like "Thrones." I think when we all initially singed up, it was between three and five years and none of us knew, really, whether it was going to run or whether we were going to survive or how it would be received. You hum and haw about something that does feel a little bit like a sentence when you start up on it, and you have no idea how it's unfolding. But, the more "Thrones" has gone on, just a bigger and bigger treat it's been to be involved, and it's become such a global hit and it's opened up different possibilities. As an actor, if you don't celebrate the stuff when it's a massive hit, then you might as well just give up and do something else. I've loved doing it.

HBO has always been very good. As long as you turn up looking roughy as you looked the last time they saw you, and you're there a day before you're required to film—they've gotten a little tighter, I have to say, over the last couple of years. It's gotten so massive, and they want to protect the audiences. Maybe they feel it's easier to suspend disbelief when they don't see you in competing series elsewhere. But generally, they've been very good about allowing the actors, a lot of the supporting cast and principals from "Game of Thrones," to do other work.

So, more than anything, I will feel a great void and loss when it's gone because it's been a part of my life for pretty much a decade and it's been nothing but good fun. Dan [D.B. Weiss] and David [Benioff] are just the best show runners you could ever hope to work with. It's a lovely, very tight cast, and the storylines are such now that we're all starting to overlap with each other and starting to enter the same scenes. Everything's accelerating towards the end game, so it's an exciting time, but it's nearly gone.

Capone: So, are you done shooting? Am I allowed to ask that?



IG: [laughs] That's actually something, yeah ... I can't say, yeah.



Capone: The new season starts in a little over a month. Is it a relief to a certain degree when a new season starts airing that you don't have to keep as many secrets?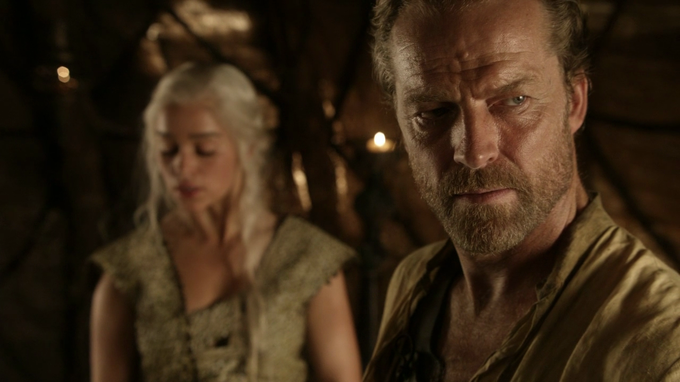 IG: Yes, it is. It really is. [laughs] It's funny, because whenever anyone asks you, you know deep down, they don't want to know. It's a no-brainer. But, for a part of them, it's a bit like a drug or something, "Oh, brilliant. I know! And then now I feel hugely disappointed and now I have a headache because I wish I hadn't done that because now I know." So you just deny people that possibility. Deep down, people really, really don't want to know.



Capone: As serious as some of your roles have been over the years, you always seem to find time for genre work. You were in LARA CROFT. You were in several of the RESIDENT EVIL movies, and obviously "Game of Thrones." What do you enjoy about going the adventure route?

IG: I just really dig the variety. I really dig the change. It's a very, very different working environment if you're in a massive-budget, action-led film. But it's one thing that's always been a benefit of being a British actor. There used to be quite a strong divide between film and TV, particularly in the states—if you were doing TV, it was probably because the film career wasn't quite working out as you hoped it would be. That's never really been the case in the UK. I'm as likely to bump into Judi Dench in a radio studio as I am on a TV series or a film or a piece of theater. We are much more mixed-medium over here. So, I just really enjoy change.

I just did a small film with Lena Headey from "Game of Thrones" that was about the refugee crisis called THE FLOOD. It was all hand-held. It was all swiftly shot in three or four weeks. It's a great little story and it's the total polar-opposite to "Game of Thrones," and honestly, I enjoyed the difference, and that's the trick.

Capone: Before "Game of Thrones," what did people on the street most recognize you from?



IG: Honestly, it varies. It's quite ephemeral, so it depends what you're in. I've done a series for a while playing an Irish detective, Jack Taylor. If you reappear in something, then that roots people in your mind. In the early days, I did a TV thing, something called "The Fear," where I was playing a London gangster. It's always a lovely, delightful surprise when some people says, "Aw man, I saw you in 'Henry V' at The Royal Shakespeare Company" or "I saw you doing 'The Crucible' at the Royal Shakespeare Company," and when I did "The Blue Room" with Nicole Kidman here in New York. But it's mainly TV because it has massive audiences, global audiences, so they tend to be the things that people know you for. I've been lucky enough to land a few visible things over the years, but it changes. But, "Game of Thrones" definitely washed everything to the side.



Capone: Other than THE FLOOD, is there any other work coming?



IG: I hope to be doing something…I better not say the name, but a Second World War drama, which we're inches away from committing to. And that will probably be in August or September; that's a feature. I'm doing a second season of "Cleverman," an aboriginal drama that I shot in Australia, and more "Jack Taylor," the Irish detective, so there's quite a bit coming up.



Capone: Iain, thank you so much. It was a really great to talk to you and reminisce about your days with Tom Stoppard.



IG: My pleasure. Yeah, thank you. He's about to have a birthday party. I'll get his age wrong [Stoppard turns 80 on July 3], but he's an incredibly lovely, adored man in the theater and he holds these fantastic parties in the Chelsea Physic Garden, and he invited me and my family so that's next week or the week after. I'll be seeing him soon.



Capone: Thank you again and best of luck with this.



IG: Yeah. Take care, mate.



-- Steve Prokopy
"Capone"
capone@aintitcool.com
Follow Me On Twitter