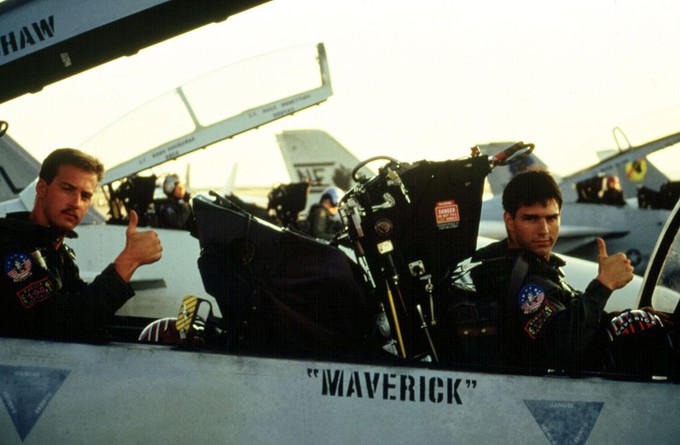 Ahoy, squirts! Quint here. Yesterday we got Tom Cruise on record saying that Top Gun 2 wasn't just something he wanted to do, but something that was on the fast track to actually happening. Today we got word, from THR, that the guy most likely to direct this legacy sequel is someone with some experience: Joseph Kosinski.
This isn't a done deal, but THR says he's the top choice. Pirates 5's Joachim Ronning is also on the list, but it feels like this is Kosinski's if he wants it. We know that Tom Cruise is very loyal and the two men worked together on Oblivion a few years back. While Tron: Legacy didn't make a ton of money, studios react to distinct visions and Cruise would likely have approval over director.
Another interesting tidbit from the THR piece is a brief plot description, which says that the sequel would involve the figher pilot team from the first movie confronting a whole new challenge: becoming obsolete in an era of drone warfare.
Sounds cool to me... As long as they keep the macho homoeroticism undertones, of course. What do you folks think?
-Eric Vespe
"Quint"
quint@aintitcool.com
Follow Me On Twitter