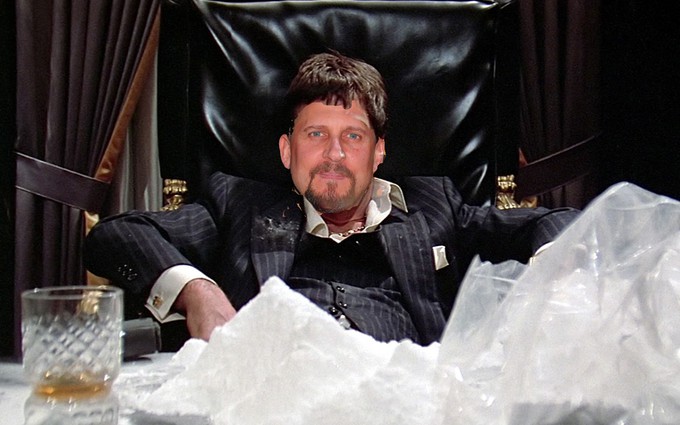 Hey folks, Harry here.... I know nobody is crying for a remake of Brian DePalma's SCARFACE... And the only news about this remake that gave me even an ounce of cool was when I heard the Coen Brothers were working on a draft of the script. But then Variety announced Antoine Fuqua left. And now his TRAINING DAY scribe, DAVID AYER - Now his best film as a director to date was FURY, the WWII tank film with Brad Pitt - SUICIDE SQUAD seemed like a manic mess - that you could either have fun with or be miserable throughout. All up to your own threshhold - for me, Harley won me completely over to where I was happy more than I wasn't. END OF WATCH would be the closest thing he's done to this kind of story - but man what a mess the end of that film was.
BUT... if the script is there, maybe Ayer can do something interesting. DIEGO LUNA stepping in to the title role is cool - but what made the DePalma film brilliant was how it took the title and the framework of Hawks' masterful SCARFACE with Paul Muni - and gave it a new cultural identity. The new SCARFACE is being touted to be a reimagining... so - unless someone has read a recent draft - we'll just have to wait and see. Ayer isn't signed yet, but is in talks. Guess this means we'll have to wait longer for GOTHAM CITY SIRENS where Ayer will reteam with Margot Robbie. Personally, more interested in that.
We'll see SCARFACE apparently on August 10th, 2018...
Keep it cool,
Harry