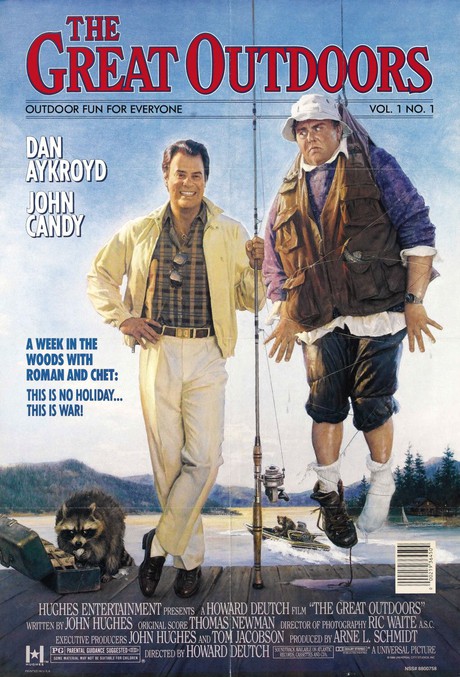 Ahoy, squirts! Quint here. Deadline is reporting that Kevin Hart will star in a remake of the John Candy/Dan Aykroyd flick THE GREAT OUTDOORS.
The original, scripted by the late, great John Hughes, was a favorite of mine growing up. Something about shotgun blasting all the hair off a bear's ass really tickled 8 year old Quint, I can tell you. Also asshole raccoon subtitles? Perfect.
I could see Hart playing a good Aykroyd-like straight man in this scenario, especially if they get some good people in to be the annoying in-laws.
Hart will be producing alongside uber-producer Michael De Luca and Billions' Randall Green is scripting the remake.
As long as they keep the absurdity of the original I think there's some more fun to be mined out of this premise. What do you folks think?
-Eric Vespe
"Quint"
quint@aintitcool.com
Follow Me On Twitter