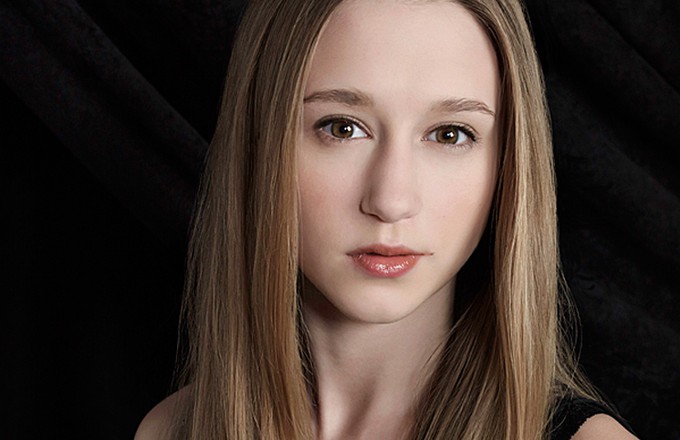 Ahoy, squirts! Quint here. The scares are strong in the Farmiga family. Vera has found herself at the center of two major horror franchises. On TV she was Momma Norma on The Bates Motel and on the big screen she plays a fictional version of the real life ghost hunter Lorraine Warren in James Wan's Conjuring films.
Her younger sister, and clone, Taissa, starred in the first season of American Horror Story, indie comedy slasher The Final Girls and now will be joining the Conjuring Cinematic Universe as the title character in THE NUN, the Conjuring 2 spin-off that tells us the backstory of that creepy nun demon thing, per Deadline.
The fact that Taissa looks so much like her big sister makes me think they're going to try to show some kind of familial tie-in. Since it's a prequel maybe this character will end up being a relative to Lorraine? Or maybe they just like Taissa because she's a good actress. That's also possible, too.
Taissa Farmiga will co-star with Demian Bichir in this spin-off which will be directed by Corin Hardy.
The only movie in this Conjuring universe I don't really care for is the first Annabelle spin-off. That movie's sequel looks pretty good from the few minutes I've seen of it. I'm a big fan of Wan almost singlehandedly pulling horror away from the no-budget found footage hellhole it was languishing in for sooooooo long, so if they want to keep spinning off these things into these high production value creepfests I'm all for it.
What do you folks think?
-Eric Vespe
"Quint"
quint@aintitcool.com
Follow Me On Twitter