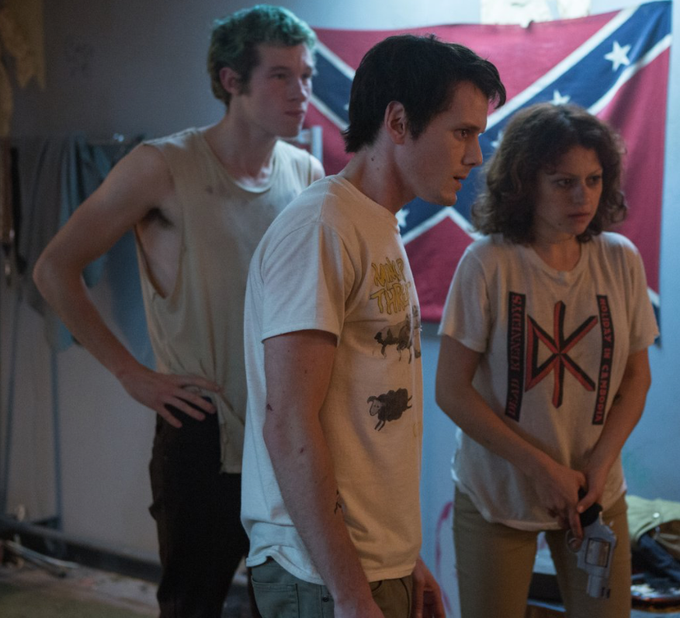 Hey folks, Harry here... You saw THE GREEN ROOM right? Remember the guy with the Green hair in THE GREEN ROOM? That was Callum Turner and he's been tapped to play Eddie Redmayne's Newt Scamander's brother in FANTASTIC BEASTS AND WHERE TO FIND THEM AGAIN or whatever it'll be called. The word is, it'll be an increasingly dark time for the Wizarding World and the hefty part of the story will be taking place in Paris. City of Magic. Be cool if Anne Rice's Vampire Coven shows up. FANTASTIC BEASTS 2 arrives in theaters November 16th, 2018... So we have until then to figure out how the Scamander Brothers treat one another. Is it a loving relationship, competitive or is the brother just the heart of darkness? So weird to think of Jude Law as a young Dumbledore and Johnny Depp as Grindewald.
Love the 3D BLU of the first film. But I won't truly be excited for the film until I hear that Kowalski and Queenie are in the new film - as those two are the heart and passion of the first film. Though, if they don't appear, that means they're happy and safe and not being possibly killed by that crazy fucking Johnny Depp.
Come on calendar, flip by...
Keep it cool,
Harry