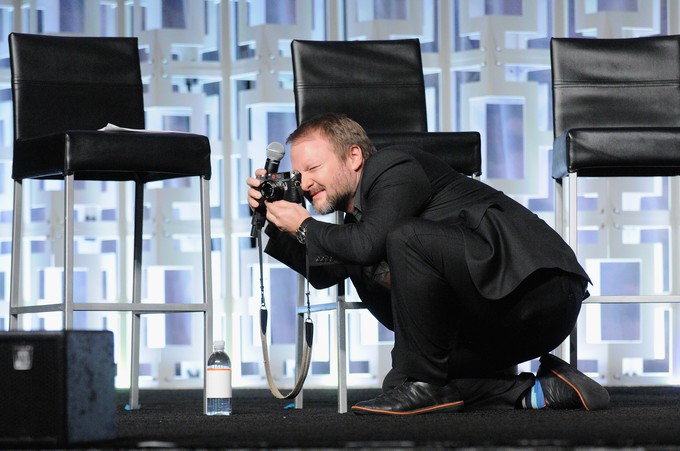 Ahoy, squirts! Quint here. You've all seen, devoured and freeze-framed the trailer for The Last Jedi by now (probably a few dozen times, if your'e anything like me), but I have some info about The Last Jedi that has come out of Star Wars Celebration that I wanted to share real quick.
If you watched the entirety of the livestream you might know some of this, but I got you covered, boo. Let's start with the non-panel stuff.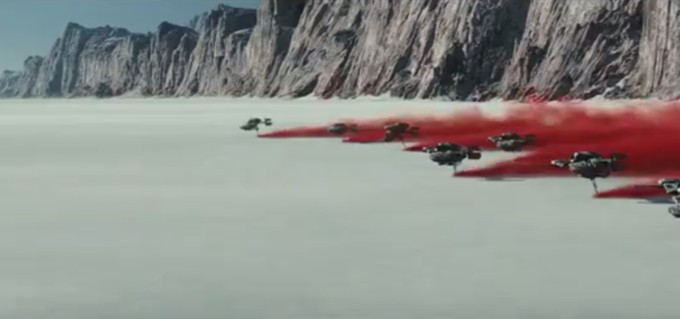 Director Rian Johnson told EW some nice details about the above planet briefly glimpsed in the trailer. It's called Crait, it's an uncharted mining planet and on its surface rests an old, abandoned Rebel base. Not Resistance base, mind you. A Rebel base. So there's some OT history here as well.
The EW story does confirm that it is Resistance fighters flying those ships as well.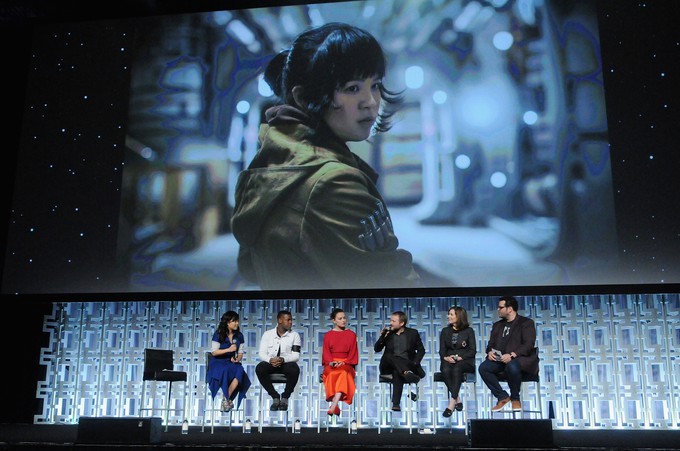 Back to the panel. Johnson introduced Kelly Marie Tran and announced her character's name is Rose and that she's a lowly maintenance worker for the Resistance who continues the long-standing Star Wars tradition of the reluctant, unlikely hero. Johnson said that Tran is the most substantial new character and that she's unwittingly pulled along on an adventure with our heroes.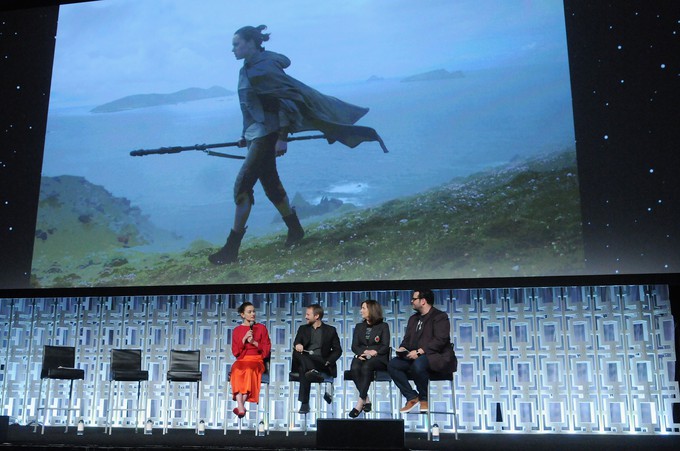 Daisy Ridley was the first person on the panel to drop an interesting tidbit, when asked to talk about her relationship with Luke Skywalker. She said that sometimes it's difficult when you meet your heroes and they're not quite what you expect, very heavily hinting that whatever your expectations of their relationship is it's probably a little grayer, a little darker than you're thinking.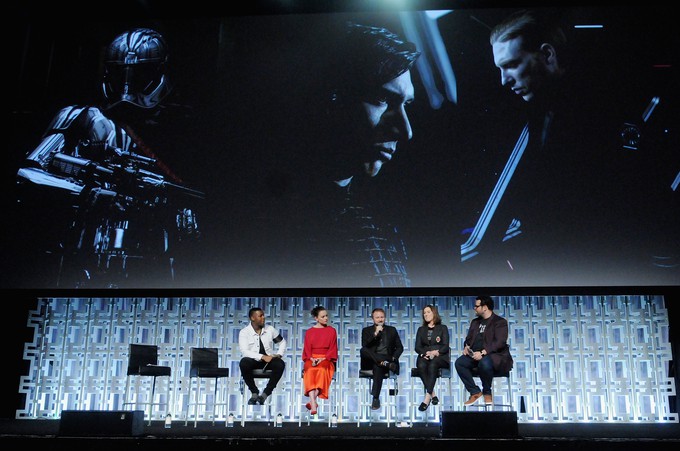 Speaking of the Dark Side, all we really know is The First Order is coming back in a big way. At the end of The Force Awakens both sides are kind of bloodied. The Resistance has lost the power of a central government at their back and the First Order lost their super weapon. Johnson said that has left the galaxy in chaos and the First Order begins the movie by making a big move to take control.
Like any good teaser I'm left wanting to know more about what little glimpses I saw today and every new detail from the cast and writer/director just brings up a dozen more questions. I don't know if I can hold out until December without exploding, but I'll give it a shot!
-Eric Vespe
"Quint"
quint@aintitcool.com
Follow Me On Twitter