Hey folks, Harry here... I love Dolph Lundgren in an AQUAMAN in just about every possible way. One, Dolph is now in the comic book realm of D.C... having been the original Marvel PUNISHER as well as HE-MAN and the RED SCORPION and IVAN DRAGO - so he brings all sorts of the awesome with him. But here he is playing King Nereus. And the thing about King Nereus is that he's married to Mera (played by Amber Heard) and well...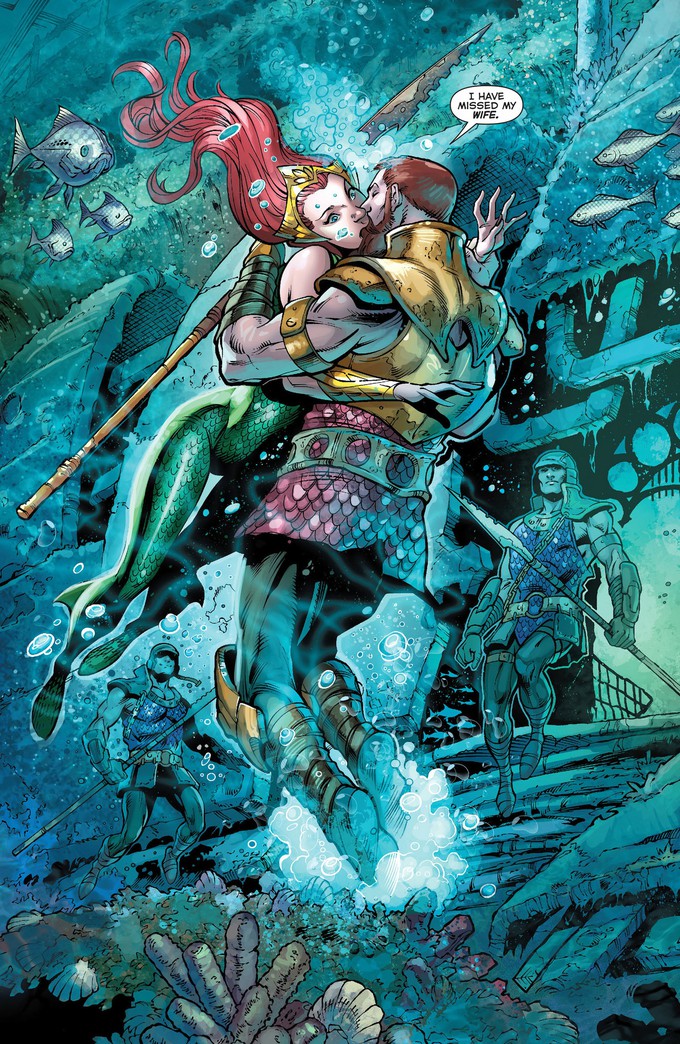 He's a creation of Geoff Johns & Paul Pelletier - who is the King of Xebel, which was once referred to as Dimension Aqua - which is a Dimension entirely of water where there's additional Atlantean beings. Now Geoff & Paul didn't invent Mera or the Dimension Aqua which goes wayback to 1963. In Geoff's retrofit of the character, apparently Mera was sent by her king to kill Aquaman... but the story we were always knew was that Mera decided to stay with Aquaman in Atlantis. This is sure to cause strife between The Dead King Nereus - who is not dead and misses his "Wife". Dolph joins Jason Momoa's Aquaman, Yahya Abdul-Mateen II as Black Mamba, Willem Dafoe and Patrick Wilson on this hopefully epic James Wan AquaFantasy!
I for one, can not wait! Been wanting a robustly cool AQUAMAN movie since the Animated series and MAN FROM ATLANTIS!
Keep it Cool!!!
Harry