Ahoy, squirts! Quint here. I've featured master sculptor Nick Marra's work on the site before. A couple years back he did an amazingly detailed 1:1 scale Yul Brynner from Westworld and I got to talk to him about it and debut some early looks at it (read that here). Fun side note, his piece was actually used in HBO's Westworld as a nod to the original film.
One of the properties Mr. Marra keeps going back to is near and dear to my heart. He created busts of the three leads of Jaws and has since done up lifelike 1:1 scale version of each of them for KNB's Greg Nicotero.
He's returned to that film and has allowed me to debut a sneak peek his latest work, which will debut at MonsterPalooza in LA on Friday. He can't escape the pure magnetism of Robert Shaw's Quint (I, of course, fully understand that) and has once again knocked it out of the park. Here are a few close up shots that are so realistic you'd think Robert Shaw has come back to life.
Marra's creation (with incredible hair-punching work by Denise Leibee-Baer) is full sized, head to toe, recreating one of Quint's most iconic moments. I'll be back with some more shots of this incredible work of art sometime Friday after human eyeballs get a chance to see it in full at Monsterpalooza, but I can tell you that the attention to detail is unparalleled.
See what I mean?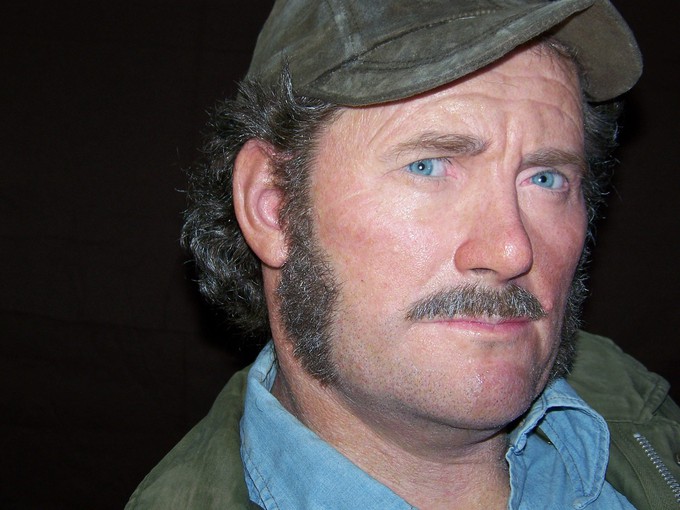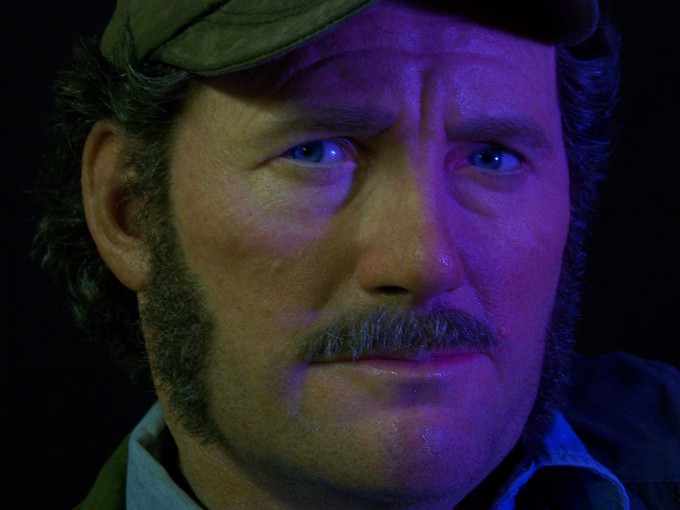 Make sure to follow Nick Marra Studio's Facebook Page to keep abreast on all the cool shit he creates and also don't forget to check back in tomorrow for some full body shots.
And if anybody at Monsterpalooza wants to steal this for me I promise not to narc. Just sayin'...
-Eric Vespe
"Quint"
quint@aintitcool.com
Follow Me On Twitter