Ahoy, squirts! Quint here with a rundown of the big Fox CinemaCon panel. They showed a bunch of stuff, some I don't give a shit about (like the new Diary of a Wimpy Kid) and some I was already foaming at the mouth about. Let's start with one of the titles I was most excited to see something new on.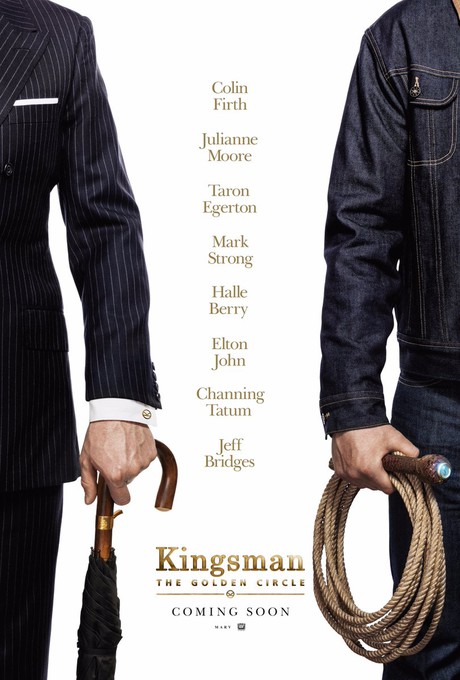 KINGSMAN: THE GOLDEN CIRCLE
I loooooove Matthew Vaughn's first Kingsman movie. From cast to concept it was a home run for me. Sequels are always tricky, especially to movies that were of a singular tone like the first Kingsman movie.
You can't judge a whole movie by the trailer, of course, but the best thing about the sizzle reel they showed for Kingsman: The Golden Circle was that it felt right. You get the exciting proper spy movie feel with a bit of a fun, vulgar edge here.
The footage opened with Eggsy in a car chase through London that ends up going through a deserted park where Eggsy gets permission (from Mark Strong's Merlin) to launch missiles out of his super spy car, blowing up his pursuers.
Just another day in the Kingsman, right? But suddenly the rug is pulled out from under Merlin and Eggsy when the Kingsman HQ is destroyed by some organization whose members are marked by circular tattoos made of 24 karat gold.
In the event of this happening there's a safe with answers for the next step. Merlin opens it only to find a bottle of Statesman Whiskey, which leads them to their US counterpart the charming southerner Statesman, which includes a cowboy hat wearing Channing Tatum.
These guys fight with lassos (Eggsy asks if those are skipping ropes and is immediately corrected while we see footage of one of the Statesmen lassoing a bad guy around his midsection, neatly cutting him in half) and are charming as all get out.
There was one quick scene with Halle Berry flirting with Mark Strong ("I like them geeky," she says and Strong doesn't know how to respond).
When Merlin and Eggsy see Harry's alive for the first time they're looking through a two way mirror at him (with eyepatch) shaving and utter their surprise at the same time: Oh, my God (Merlin)/Fuck me (Eggsy).
Lots of F-bombs in the footage, of course, including the finale which has Eggsy standing shoulder to shoulder with Tatum. He says "That's very... American." Tatum laughs and responds, "Fuck yeah!"
Oh, and before I forget there was a quick shot of Eggsy eating a meal and winking across the table at his Swedish Princess from the first movie. Glad to see true love at work!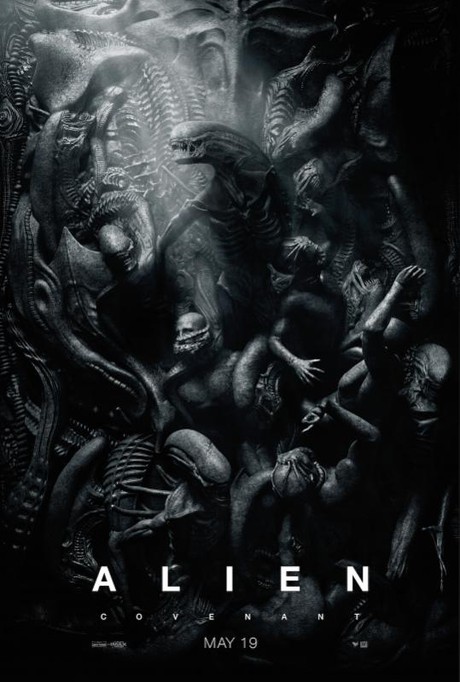 ALIEN: COVENANT
The main thrust of the footage they showed from Alien: Covenant wasn't on the new crew, as has been the majority of the marketing. Instead it was on Michael Fassbender's David, who seems to be playing some kind of Angry God hellbent wiping out all of humanity.
The footage opened with a bunch of ships hovering over a civilization of humanoid people that looked a little like the tall white dudes from Prometheus, but not quite so far out. Think somewhere between them and normal people. David opens a large cargo door on the familiar derelict Alien ship thing and unleashes a ton of those proto Alien egg canister things, which pop on the descent, covering the people with black ash. This makes them all kind of melt into blackish goo as they claw over themselves trying to escape.
David watches, tears in his eyes. My guess is that he wanted this to be the birth of his new species but it didn't quite work.
His voiceover comes in: "The Gods have rejected mankind as weak, cruel and filled with greed. They are a dying species, grasping for resurrection so they are leaving the Earth forever. But their power is an illusion. They don't deserve to start again and I'm not going to let them."
Over this is footage of the "couples" crew we've seen from the trailer out to find a new world to colonize. Most of this footage was what we've seen in the trailer, but there were a couple of quick gore shots (someone gets hit in the mouth by one of the small xenomorphs and it takes off their jaw, for instance), but mostly it was the same stuff you've seen.
The footage shown at SXSW was of the crew, so it felt a lot more Alien-y. This stuff felt more Prometheus-y with the promise that this movie is going to be a hybrid of those two styles. Very curious about this one. Got a good feeling. Let's see if that holds up!
MURDER ON THE ORIENT EXPRESS
Kenneth Branagh recorded a video from the set of Murder on the Orient Express, which is close to wrapping up production, to introduce some footage from the flick.
He said that this is Agatha Christie, but not as we know it, although her fantastic characterization work is on full display. He said it's not so much a whodunnit, but a howdunnit and whydunnit.
The footage showed many glimpses of the big cast, including Johnny Depp, Willem Dafoe, Daisey Ridley, Josh Gad, Michelle Pfeiffer, Judy Dench and Penelope Cruz.
It was quick cut stuff only showing glimpses of footage, but there was one long tracking shot at the end with Branagh's voiceover as he's detailing the murder and who the suspects are. The entire cast is sitting in one compartment on the train as the camera moves down the center. As it passes each person, words float beneath their faces. The Professor, The Butler, The Count, The Assistant, The Governess, The Missionary, The Widow, The Salesman, The Maid, The Doctor, The Princess.
Each one speaks, protesting their innocence, as the camera passes, ending with someone asking "Who are you?" Then we get our first look at Branagh, with a big, crazy mustache. "My name is Hercule Poirot and I am the world's greatest detective."
I'm a sucker for these giant ensemble murder mysteries, so naturally this one is way up my alley. The only bummer about this footage presentation is never once did Josh Gad try to pull Star Wars info out of Daisy Ridley. Not. Once.
RED SPARROW
This one is an espionage movie starring Jennifer Lawrence and Joel Edgerton (directed by Francis Lawrence) where J-Law is a Russian prima ballerina who breaks her leg and thinks her life is over until she's approached by the Russian government and trained as a seductress spy.
Looked sharp enough, but nothing about it screamed much watch, except for watching Jennifer Lawrence be good at acting. Tone was spy-thriller with the hard-ass Russian lady training her pretty much saying if she ever fails at her job she'll get a bullet in her head.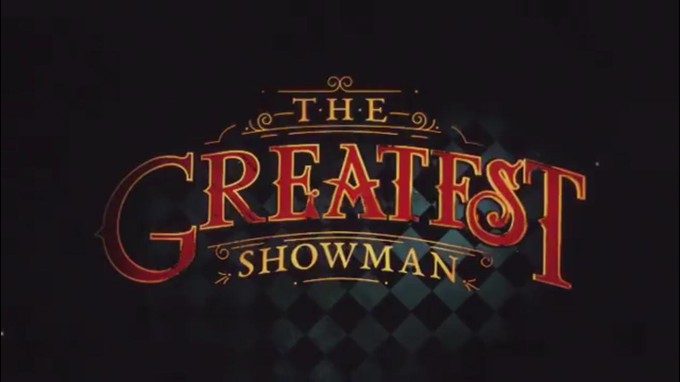 THE GREATEST SHOWMAN
The show closed with Hugh Jackman coming out to get theater owners excited about his big PT Barnum movie musical, The Greatest Showman.
With original music by the guys behind La La Land, this movie follows PT Barnum as he leaves his bean-counting job for a life dedicated to showmanship. It's still early days (I think the movie's still shooting), but they cut together a trailer and it looked big and sweeping and filled with singing, dancing and a ton of theatricality.
The movie stars Jackman, Rebecca Ferguson, Michelle Williams, Zac Efron, Zendaya and a Broadway star named Keala Settle who plays The Bearded Woman and is the one that Jackman kept gushing over. Apparently she has been helping with the workshopping of this over the last 7 years, knowing full well that the movie would probably land a famous actress in this juicy part. He said at the last workshop Fox head honcho Stacey Snyder was there and saw her perform a number called This Is Me and immediately after it was over Stacey hugged Keala and told her "Young lady, you just booked your first major motion picture."
I'm a sucker for a big movie musical, so this one looked super great to me. I'm very happy to see musicals coming back in a big way.
So, that's it from the Fox panel, really. Saw some stuff from Snatched that looked more violent and vulgar than I expected, so I'm game for that, too, (plus I love Goldie Hawn... who doesn't, right?) But that just about covers it.
-Eric Vespe
"Quint"
quint@aintitcool.com
Follow Me On Twitter