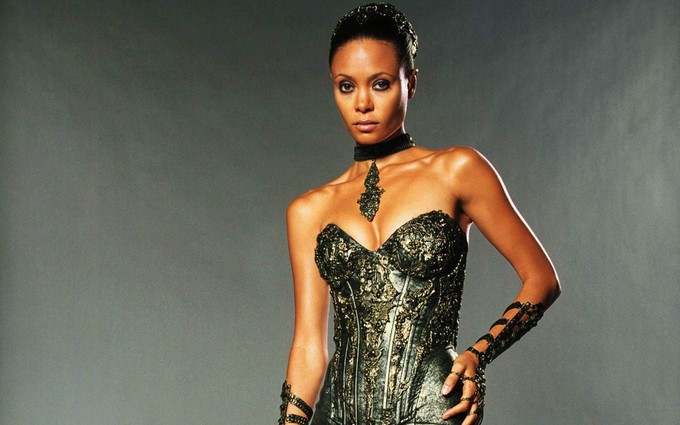 Ahoy, squirts! Quint here. If you would have told me a couple years ago that The Chronicle of Riddick's Thandie Newton was going to be in a Star Wars movie I would have set the whole world on fire in my despair.
Thankfully a little show called Westworld has come into my life and the world is safe because now I've gone from someone who just never felt a Thandie Newton performance to a real deal fan. I mean, there's some unforgivable stuff in her filmography, but her work in Westworld is so damn nuanced and layered and flat out good that the thought of her returning to space and joining up with a young Han Solo in some capacity is actually an exciting one.
Variety broke the news that Thandie Newton was in talks to join the flick, currently shooting with Alden Ehrenreich as Han, Donald Glover as Lando, Woody Harrelson as who-the-fuck-knows-some-mentor-character-or-something, Emilia Clarke as ?????? and Phoebe Waller-Bridge as dunno-a-droid-I-think.
As is usual, we don't know anything about the character Newton would play, but to me she's at the top of her game right now, so bring on whatever it is.
What do you folks think?
-Eric Vespe
"Quint"
quint@aintitcool.com
Follow Me On Twitter