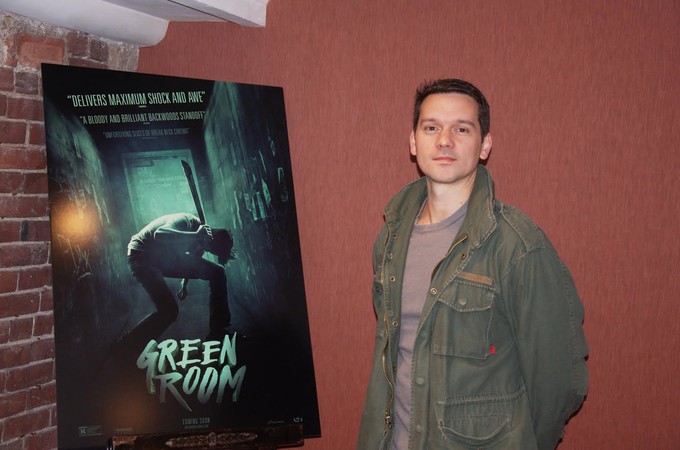 Ahoy, squirts! Quint here. It's been a pretty big news day and this exciting tidbit is something I don't want to fall through the cracks. Jeremy Saulnier is one of the best filmmakers working right now. His last film, Green Room, is one of my favorites of 2016. His previous film, Blue Ruin, is likewise incredible, but for radically different reasons.
Any news of his next movie is good news and today we've heard that he's cast a whole lotta people in it. THR says Westworld's Jeffrey Wright, Iron Man 3's James Badge Dale, True Blood's Alexander Skarsgard, Mad Max: Fury Road's Riley Keough and up and comer James Bloor have all joined up for this thriller called HOLD THE DARK about an Alaskan town being set upon by wolves (no shit!).
Even more exciting is that the screenplay was written by longtime Saulnier collaborator (and local Austin sex legend) Macon Blair, who starred in Blue Ruin and had a small, but pivotal role in Green Room.
The flick starts shooting next month and it can't get finished and in front of my eyes soon enough.
-Eric Vespe
"Quint"
quint@aintitcool.com
Follow Me On Twitter