Ahoy, squirts! Quint here. Last week I was in LA and was lucky enough to swing by the Valerian post production offices, have a chat with Luc Besson and see the new trailer. I'll have my full write up of topics discussed with Mr. Besson tomorrow when the Valerian and the City of a Thousand Planets trailer drops, but in the meantime how about some sweet looking production art and trailer stills to hold you over?
If you're not familiar with the French comic this is based on, the central location of this story is a place called Alpha, a space station many miles in circumference, comprised of little pockets of every alien race (including humans) that have ever interacted with each other in the galaxy.
To say this location is a visual feast is underselling it, but again... more detail tomorrow. For now here's a tiny taste of what to expect visually tomorrow. The first image is a cool poster, the second a piece of ILM production art and the third is that art realized. The fourth image is a shot from the trailer of a ship entering Alpha and the fifth image is of an alien race called Kortan Dahuks.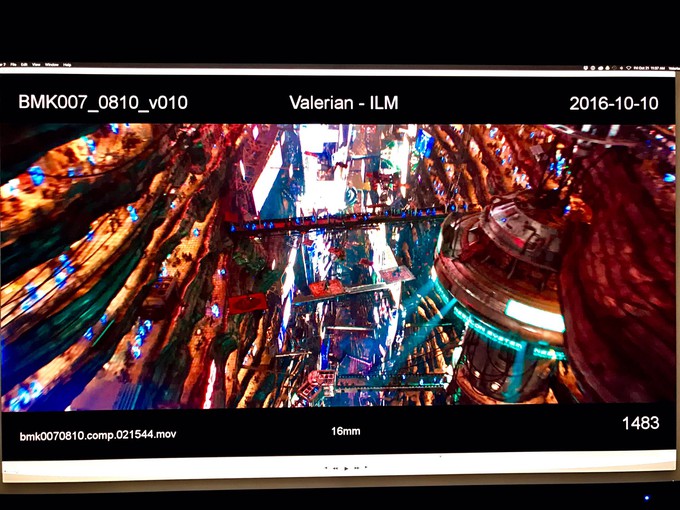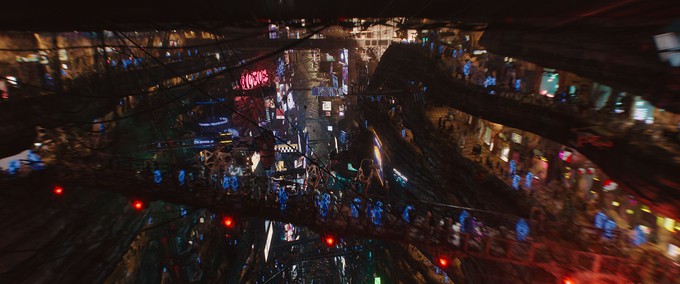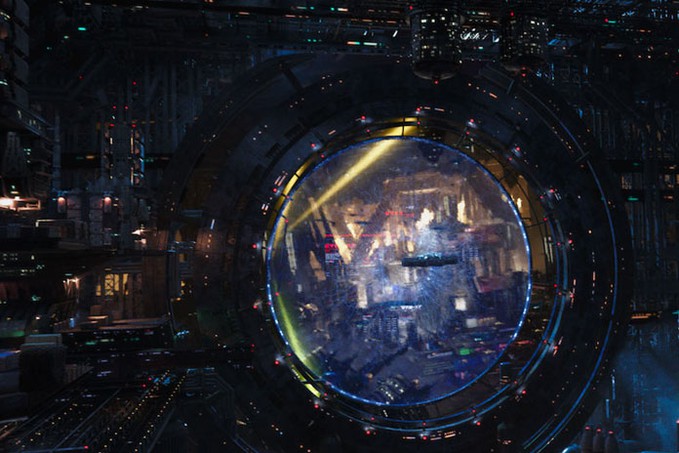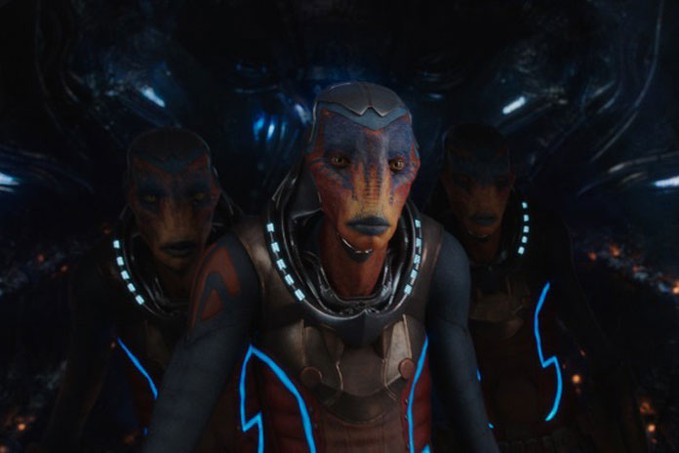 The visually stunning trailer hits tomorrow and I promise you it'll be one you watch at least 6 times in a row. Not only is it gorgeous and incredibly layered with eye candy you also get an auditory treat as well. There just may be an amazing (and underused) Beatles song that caresses your ear drums while Besson throws awesome imagery at you for 90 seconds.
Be back tomorrow with an embed of the trailer and some background from Besson himself!
-Eric Vespe
"Quint"
quint@aintitcool.com
Follow Me On Twitter