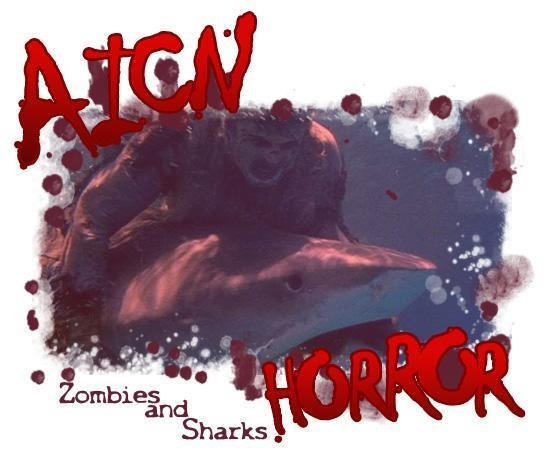 Logo by Kristian Horn
What the &#$% is ZOMBIES & SHARKS?
---
Welcome to the darker side of AICN! Mark L. Miller aka Ambush Bug here with a special AICN HORROR: ZOMBIES & SHARKS column. Dr. Charlie Oughton has been my partner in crime across the pond on more than one occasion and this time the good Doctor has a gaggle of reviews from this year's FrightFest which just wrapped up recently. Check them out below!
Today on AICN HORROR

(Click title to go directly to the feature)
ENCLOSURE (2016)
THE NEIGHBOR (2016)
THE UNKINDNESS OF RAVENS (2016)
THEY CALL ME JEEG ROBOT (2016)
SIREN (2016)
CELL (2016)
SADAKO V KAYAKO (2016)
---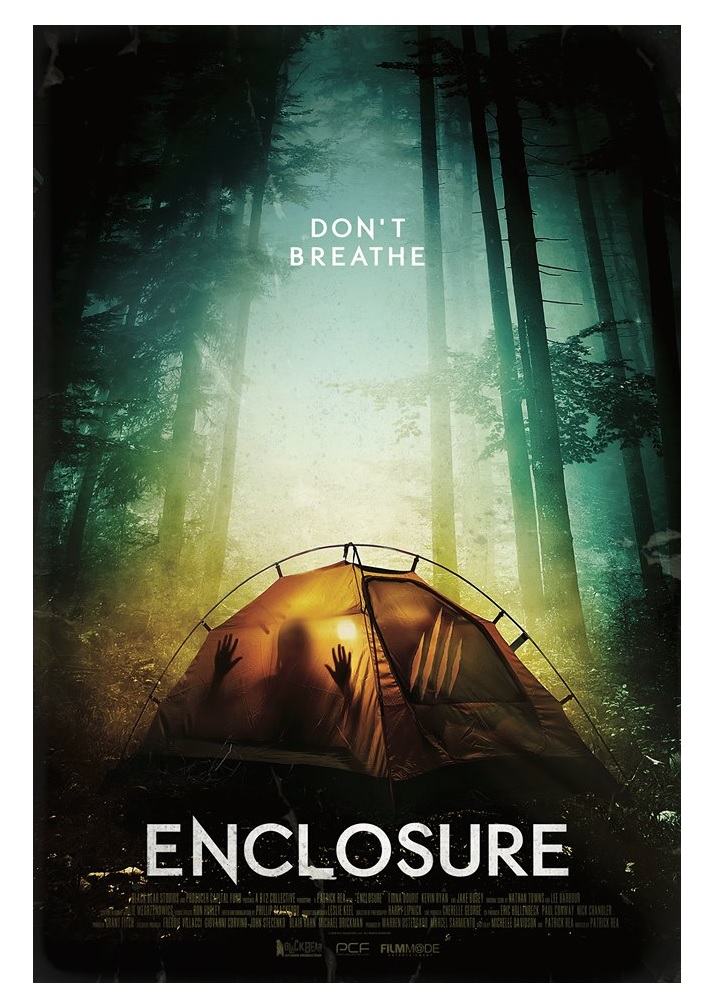 ENCLOSURE (2016)
Reviewer: Dr Charlie Oughton @DrCOughton
What do you get when you cross THE BLAIR WITCH PROJECT with Bigfoot and THE HILLS HAVE EYES? A strange and touching tale involving Fiona Dourif that is oddly ambitious but daren't quite tread its own path. Patrick Rea's ENCLOSURE follows Dourif's Dana as she goes for a romantic woodland trip with her husband to try and hold their relationship together. Within the wood they uncover myths surrounding the feminine mystique as told by someone who doesn't get it at all.
Dourif (previously seen in CURSE OF CHUCKY against her dear old dad, Brad) brings a heartfelt intrigue to her role as a young woman whose adventurous streak is used to belie another life she wishes she could have had. Dourif has a natural steeliness that contrasts well against her wild and angular but pretty face, emphasizing the tension in which her character finds herself embroiled. However, the film frays as the edges as Dourif is a good actress parachuted into an abominable storm of stereotypes. It is hard to see how a character with her strength and sensitivity would stay with a partner to whom she is clearly not suited (and who is played with chiseled cheekbones and single-note strut by Kevin Ryan). A slightly more complex case is Jake Busey as a local who, as the film progresses, actually has a nice line in self-supporting sleaze but struggles a little more during his character's sympathetic moments.
Cinematically, the film's high points emphasize its folklore, with gorgeous photography showing the wonder of nature, especially whilst accompanied by an operatic strings score. That said, the film tries to show too much. From a distance, the special effects have a whimsical fantasy tingle, but up close they're basically PIRATES OF THE CARIBBEAN's sea zombies done from breakfast cereals and grandmother's dressing up box. As for the scare factor, despite several attempted 'boo!' moments, the guys are so odious and the 'monsters' so naff that you want them to be dispatched so that we can get back to Dana.
Enclosure is an audacious effort that is engaging thanks to Dourif's screen presence and willingness to engage with what is a rather peculiar story. You just kind of get the feeling this film could have been on an entirely different level if director Rea had dared to leave the tropes behind.
---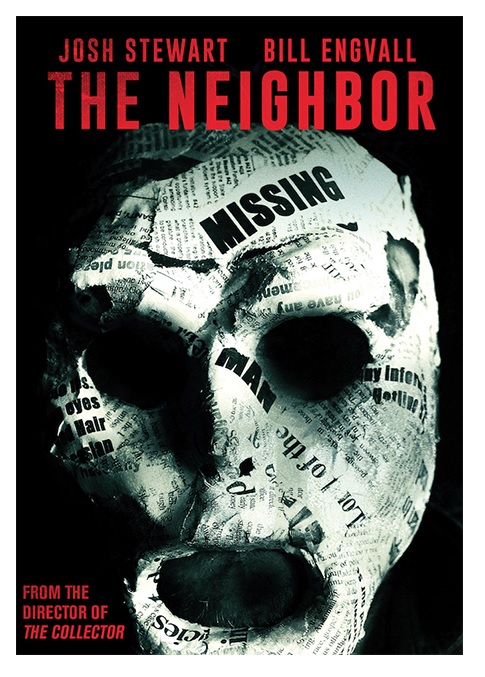 THE NEIGHBOR (2016)
Reviewer: Dr Charlie Oughton @DrCOughton
With an opening montage of seedy neons, gagged women, drugs deals and taxidermy alongside a whispering soundtrack, Marcus Dunstan's THE NEIGHBOR promises sleazy action and intrigue. The basic premise sees a young couple who wish to escape their dealings with the local criminal gangs come into contact with a new acquaintance who gives the lie to the friendliness of the picket fence. If, that is, you can watch the film long enough to get to know him.
Unfortunately, despite a relatively talented cast, THE NEIGHBOR gets lost shortly after it arrives. Alex Essoe (of STARRY EYES) gets little material to show what she's capable of, despite an end sequence showing she can raise adrenaline with the merely flick of an eye if given half a chance. Additional players seem to have stumbled straight from a rednecksploitation jobby, so two dimensionally are they rendered. As a result, while the film is full of artsy cuts, it gets lost in its own hackneyed southern drawl. It is actually trying to be clever and suspenseful but it's difficult to care because it becomes so plodding, retreading any number of other genre releases, such as NO ONE LIVES.
THE NEIGHBOR may well become one of those films people discuss because of its style. Unfortunately, the title music and two short set pieces are all that take their place in the community of cult greats. The narrative's already moved on.
---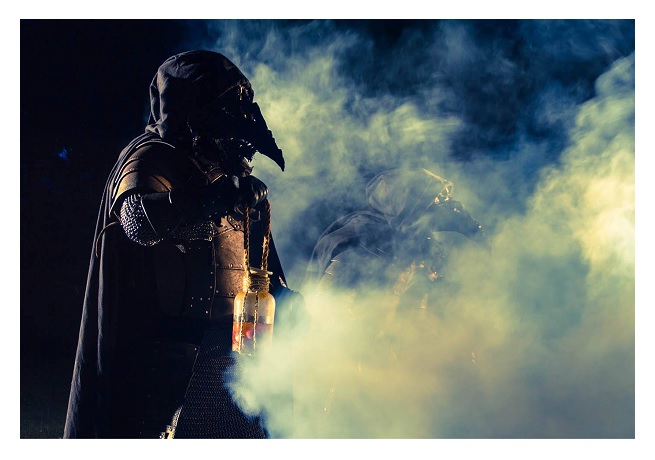 THE UNKINDNESS OF RAVENS (2016)
Reviewer: Dr Charlie Oughton @DrCOughton
It takes great skill to yoke slinky surrealism to a very real tale of post-traumatic stress disorder yet include school bully humour and a good eye-gouging. This is the success of Lawrie Brewster's second feature, THE UNKINDNESS OF RAVENS. The film follows a war veteran with a penchant for poetry as he decides to knock some sense into himself in a remote Scottish cottage.
Make no mistake; this is an incredibly ambitious piece.
Cinematography and sound, here, are absolutely stunning. As the story spins out, we are shown the isolation in which the ex-soldier finds himself, both physically and emotionally. Innocuous fields beyond the basic (insecure) windows of the cottage become sights where the enemies that will pick away at sanity may be hiding. Or they may not (but there is a cottage there, after all). In a fashion that is true to the way PTSD is experienced, lights and Foley art are used to replicate hyper vigilance. A poetic Dutch angle on a tree is edited to become an increasingly bizarre nature sequence before falling into a full-on flashback to an actual warzone. Ravens will pick the flesh from a worm and here they look terrifyingly militant in masks enforced by Rubber Gorilla. The sound, signs and story all intermingle to demonstrate the process of trying to resolve trauma in all of its psychological quandaries, turning points, guilt, disappointments and dead ends.
Jamie Scott Gordon (as Andrew) is stunning not because of his emotional depth (though it is there) but because of the range he demonstrates. He has to carry this film practically on his own. You believe this shock-eyed young buck scraped his tattered brain off blood-stained war-zone walls as equally as his haggard 'hipster' looks mean that you believe him sniping at himself for his 'amateurish' poetry Sassoon after he snaps out of deeper visual hysteria. At the same time, quieter sequences where he is trying to tape himself down in the bath will make you silently weep for him, willing strength from his sinewy frame and hobo-wire beard. He never feels false unless it is a section of conscious performance that is directed by Brewster to highlight Andrew's own knowing absurdity. No spoilers, but the conclusion is justified by the poetry threaded throughout the film. Lines such as 'shell-shocked into dust' not only act as intellectual vertebrae but are a thing of beauty in their own right. They are hideously, witheringly gorgeous and all from the mind of writer Sarah Daly herself.
In the interests of fairness, it's possible to argue that the constant cycling back through Andrew's emotional connections to trauma, while theoretically 'accurate', are a little too spun out for a non-art house movie. That said, the spins (bendz?) are wonderfully crafted and do always make sense. If you know anything about religion, myth, folklore or even ornithology, you will spend hours untangling all of the imagery and the way it structures how men think of themselves. Those that flock about Andrew cajole and console in equal measure and often despite their appearances.
THE UNKINDNESS OF RAVENS takes a phrase about the way folks prey and turns it into an incredible journey through mental collapse and hope for redemption. The directing, script and acting are astonishingly adept. It reflects experience and a message and for that it is utterly remarkable.
---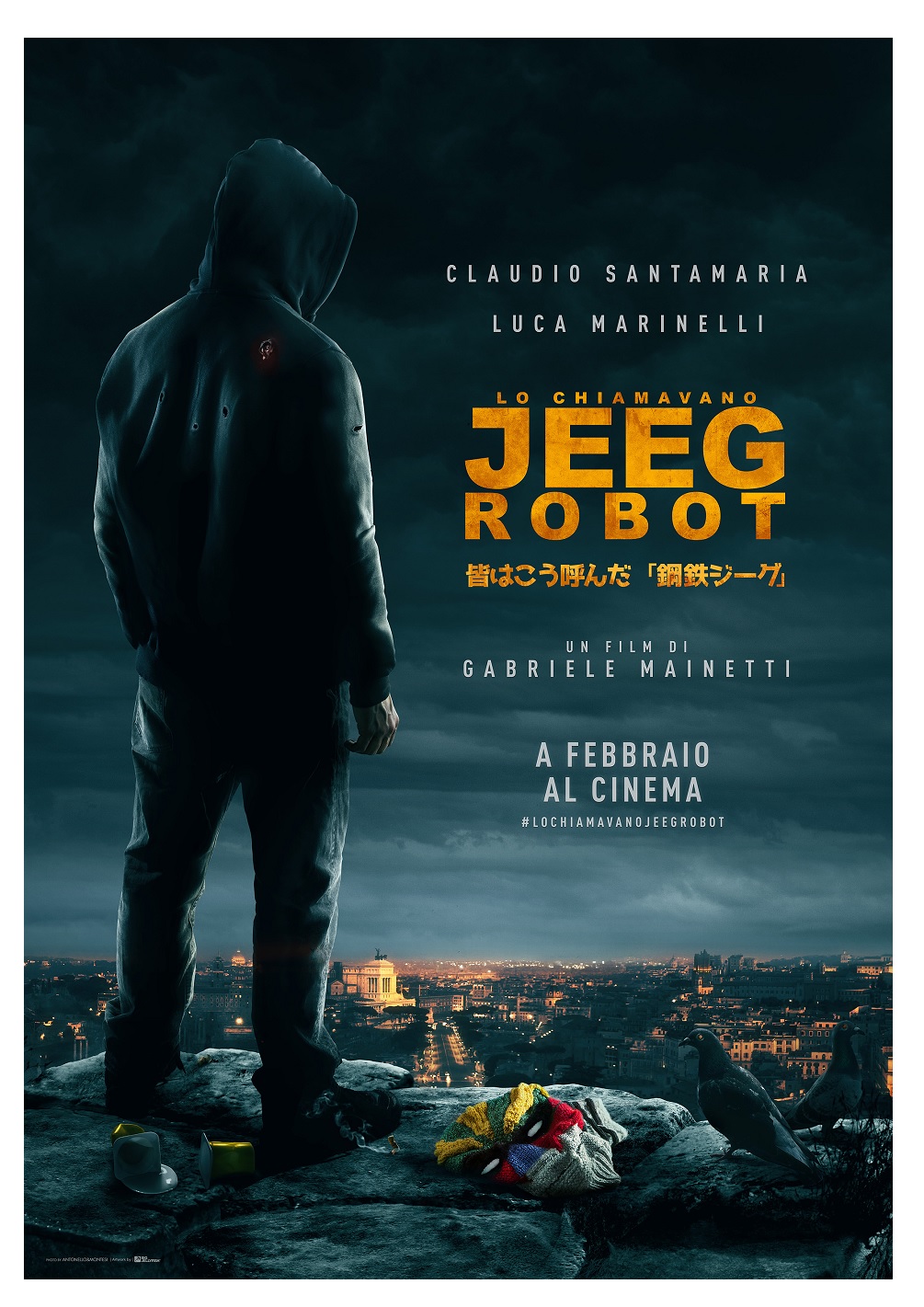 THEY CALL ME JEEG ROBOT (2016)
Reviewer: Dr Charlie Oughton @DrCOughton
A film about a murderous wannabe popstar and a superhero sleaze ball sounds like a cheap way to appeal to the movie-going masses, but director Gabriele Mainetti's THEY CALL ME JEEG ROBOT is fun and anything but throwaway. A thoughtful film, it follows low-rent criminal Enzo as he gains superpowers and realizes what effect they can (and can't) have on him and his poverty-ridden, desperate society. It also has some cracking action sequences.
You're not meant to like Enzo. While you'll notice parallels between him and the likes of The Dark Knight, Enzo's not smart, lives like an animal and wouldn't know one end of a gym from the other. (Do not eat yoghurt while watching this film.) That he ends up in the superhero game is partly because of an unfortunately incident with a barrel, partly because he wants the odd creature comfort and partly because he realizes there are arseholes out there even bigger than he is. Because of this, you actually wind up empathizing with him, and that is largely down to the performance of Claudio Santamaria. He has a gruffness and detachment that suggest his character genuinely doesn't give a damn, and that is exactly that the film needs. He is also a necessary counterbalance to Luca Marinelli as The Gipsy, a villain who is a cartoon Alice Cooper crossed with the worst America's Got Talenter that you can imagine. Looking at him induces an itchy admiration for his gurning, ball-churning bravado.
So far relatively normal sounding, character-wise (if not performance wise)? Marvel in another country? That's where Ilenia Pastorelli (as Alessia) comes in. This sexy fairytale princess got barred from her fantasy castle and Pastorelli spends the film toeing a very realistic line in showing how poverty results not in cute close-ups and THE WILL TO DO GOOD but in mental disease. A key sequence shows her with Enzo in a truly squalid scenario where she realizes that ticking family movie tropes off her to-do list won't actually change people because they're not actually characters in your head. Alessia would be heartbreaking were it not for the strength Pastorelli manages to invest in her character. Director Gabriele Mainetti emphasizes this through well-judged sections where we see Alessia's goodness through her contact with a culture in which she knows her currency is her body and other people's fantasies, especially the nice ones.
This makes the movie sound heavy, and it does contain its serious moments. It does, however, also have a lighter side, from the perils of robbing before research to those of battering burger-built muscle men, all of which are snappily shot. It even gives The Flintstones a run for their money at one point.
Unfortunately, with great power comes great responsibility to get your logic right (especially when using realism) and in this there are one or two hiccups. While the film is at pains to comment on the murky morals of the YouTube generation, it forgets at convenient moments that people have cameras. Similarly, while aesthetically satisfying, a key Marvel-emulating shot just doesn't quite chime with the character that has been presented so winds up feeling (secretly) a little hollow.
THEY CALL ME JEEG ROBOT is a superhero movie that swaps sentimentalism for sarcasm, sparks of hope and burnt-eyed emotion. The performances are good and the narrative decisions taken are challenging. It shows what being a super man is really all about.
---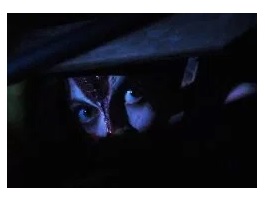 SIREN (2016)
Reviewer: Dr Charlie Oughton @DrCOughton
V/HS was not known for pleasing all punters, so it could be said that expectation for SIREN, a Gregg Bishop-directed film expanded from one of its segments, was low. Two seconds in and we're in a demonic ritual with cowboy preacher and a form that's a sight for sore eyes. Expect bro jokes, the bachelor party bash from hell and one very horny honey in this interesting analysis of gender politics that actually throws in a few curve balls.
Cascading hair, insistent fingers and…. horned toes herald the arrival of the siren, Hannah Fierman herself, returning from the V/H/S short. She is terrific. Her eyes are wide as saucers and she always retains a sense of animalism as well as being a delicate and unbelievably sexual creature. Special effects aside, the way she moves is wonderful and is ably emphasized by quick cuts and strange angles during action sequences.
Luckily, she is given able backup. Justin Welborn (as Mr Nyx) shows how a guy can be small in stature but easily command a room and make you willingly engage in utter madness. The bachelor party boys are a slight conundrum. On one hand as a collective, they seem too dudebro to be believable, but then this is a film about an event where it's frankly contractual to be OTT. In this sense, it's a credit to Chase Williamson that he manages to impregnate his 'Jonah' with enough White Knight to make the emotional side of the plot believable. What this also says about how audiences will react to a scene where said knight 'earns' a lance should, by rights, cause meltdown on Women in Horror forums everywhere.
Aside from the serious stuff, the film has some incredible sight gags. What at first seems like really cheap and squeezy-ass misogyny actually swiftly puts the other shoe on the foot by focusing on the men's expectations themselves. It even has a snazzy line on Generation Y's sexual 'playtime' beyond gender boundaries without getting its undies in a twist about it.
Length-wise, the film is a tad long with the focus shifting from the interesting relationship between the siren and her supposed suitor to the obligatory mad dash through the marsh to run from the monster. That said, the ending will have you forgive this. It makes sense, stays true to form and even has a bonus for anyone who remembers weird wiles from the past such as TALES FROM THE CRYPT.
SIREN will seduce you with tender claws, sweet song and balls rarely seen in 'bro' films. With a strong ensemble cast, fun fantasy sequences and an inventive script, she's a great way of showing how age-old myths handled with care can make for the sexiest modern monster.
---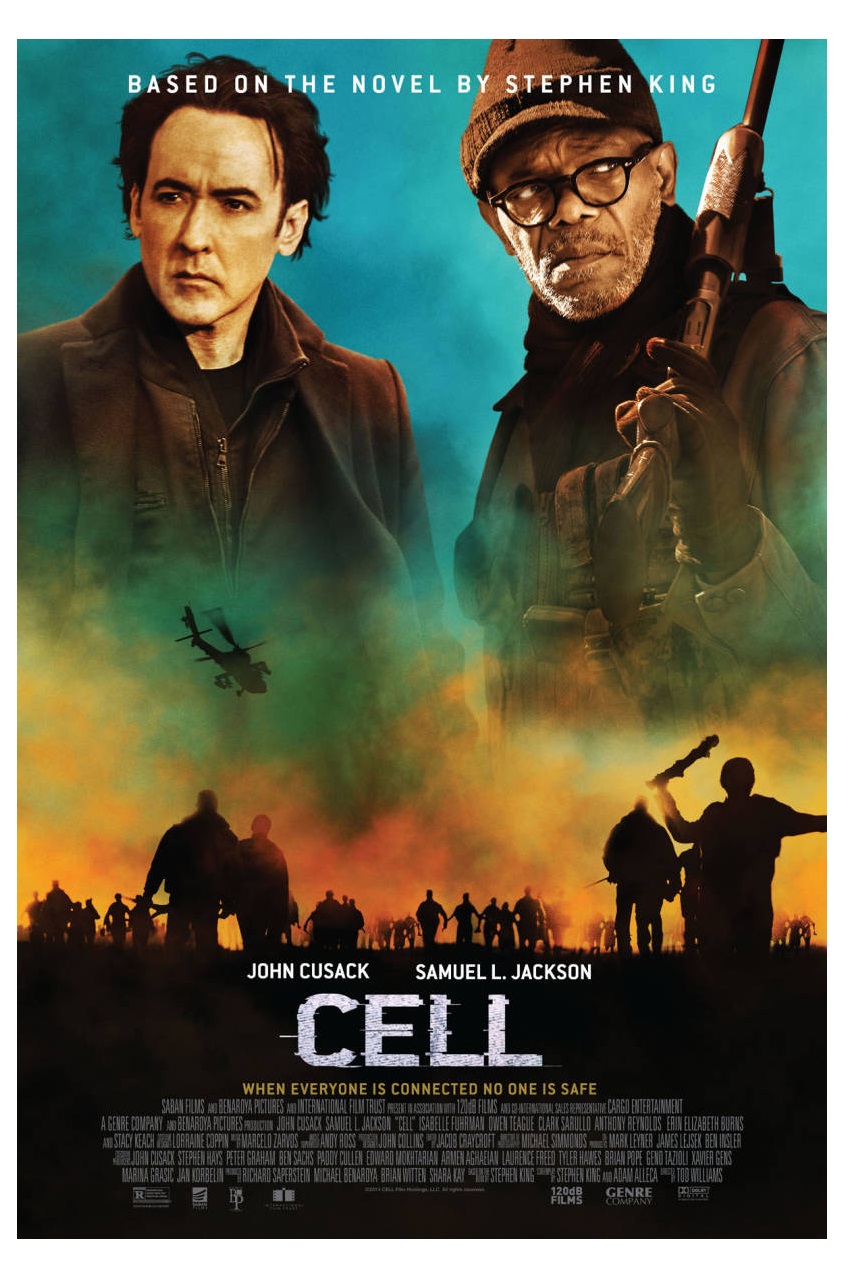 CELL (2016)
Reviewer: Dr Charlie Oughton @DrCOughton
John Cusack has his WtF look down perfectly as protagonist Clay Riddell in this Stephen King adaptation, which Cusack exec-produced. For the untapped, the story follows a New England artist who finds himself in a post-apocalyptic landscape where a psychic psychosis is transmitted through mobile phones, turning people into zombies. With a script co-written by Uncle Stevie, it boasts well loved Kingisms including eccentric characters and strange circumstances but suffers from cuts that make its nuances harder to decipher. And yes, it is the one that reunites Cusack with his 1408 (also King) compadre, Samuel L. Jackson.
We open in pretty much the same way that the book, with Riddell watching the initial results of people being transformed by deviant headsets. The tone moves perhaps further than intended into comedy and almost pure slapstick despite the realistic gore, which is juxtaposed with reference to Riddell's obligatory messy home life.
Kingophiles will guess that a key difference between the book and the film is how the characters are portrayed. Firstly, mild-mannered comic-book geek Cole becomes Arnold Schwarzenegger. This muddling-through, middle-aged dude can suddenly avoid bullets and dodge burning planes in a way that, God bless him, is absolutely laughable, if it is portrayed by Cusack with commitment. What's more, we are guided from one action scene to another by Samuel (doing his best Samuel) and completely altering the character of Tom from being blessedly wet to being a street smart straight talker in the process. That said, the timbre of Jackson's voice and the cadence of his delivery make his recounting (recanting?) of liturgy in a key scene both chilling and comforting. It chides and succors character and viewer alike in the changing world. Dialogues on terrorism only add to the unease. There are also the other strange characters coping with calamity that King's constant readers have grown to love but often won't quite translate properly onto the screen. That said, Owen Teague (as Jordan) is enticing with a natural vim that adds intrigue at quieter moments.
As may be expected, a lot of the plotting from the book is either lost or altered – King is known for seeing the different mediums as entirely different entities. In this sense, this adaptation actually follows the narrative bends of a number of other recent King works and is probably better for it. It is not 'milk and cookies' with Mother Abigail by a long shot. Indeed, the best moments are the oddities born out of what you suspect has been seen by the author on long drives, such as a banging bar session that has all the jump of seasoned desperation for chucked together companions. Similarly, the sci-fi set pieces are suitably unsettling, with sequences of the people involved in the epidemic lit up as a molten mind mass by Michael Simmonds' cinematography, if it is true that the ending is confusing. That said, the soundtrack will make you give the film a lot of breaks – King retains his crown as the most beautifully snarky bastard in town.
CELL combines strangeness, realism and terrifically twisted humour. It's just a pity that the signals of the characters, rather than their actual meaning, are what makes it on to our screens.
---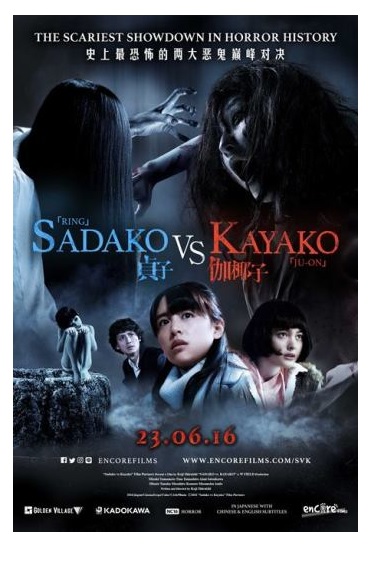 SADAKO V KAYAKO (2016)
Reviewer: Dr Charlie Oughton @DrCOughton
One will make you climb the walls with her shock-straight arms and judder-clawed hands, the other has looks that kill. Put them together around a meta-story about meme culture (that is, how to stop a curse from spreading in the age of the internet) and you have… Koji Shiraishi's intellectually chortling, but rarely actually funny, SADAKO V KAYAKO.
[XX] v [XX] films are by their very nature trope-tastic. They hit half their marks by making their audiences feel like they've been good little geeks in spotting all of the in-jokes and this film is no exception, beginning with a very literal deconstruction of the idea of what makes tropes culturally powerful. You desperately want to laugh at its cleverness for old time's sake but especially because it is so clearly designed to make you feel clever for getting the joke, it often just comes across as suffocatingly smug. This largely robs Sadako and Kayako (characters that are utterly terrifying in their own contexts) of their ability to raise the audience's eyebrow let alone a scream for the most part. Their stories feel oddly fragmented. The conclusion is CGI crud. It actually feels more of a joke than it's intended to be.
The cast are the one mitigating factor. Despite the script's supercilious and predictable smart-arsery, the young actors who are more wooden look right and give the piece a pantomimic, self-aware quality. On the other side, magician Kyozo (Masanobu Ando) and blind medium Tamao (Maiko Kikuchi) have a fun line in snark that at least keeps you interested in the increasingly bonkers (and not in a good way) monster-off. We want these two to scrape the newly-cursed folks off the floor, dust them down and verbally slap them about a bit for good measure. It must also be said that while the story is not in itself frightening, the sheer recognition of the archetypical images of the two spooks remains enough to dislocate part of the circumference of the comfortable bottom from the cinema chair occasionally.
The key problem with the SADAKO V KAYAKO? Just like the best bullshit academia, it thinks it's the real thing and doesn't know when to stop either in terms of time or how to turn its conclusion into a satisfying addendum/sequel. Go back to the originals and have done with it.
---
Look for our bi-weekly rambling about random horror films on Poptards and Ain't It Cool on AICN HORROR's CANNIBAL HORRORCAST Podcast every other Thursday!
---
Find more AICN HORROR including an archive of previous columns on AICN HORROR's Facebook page!