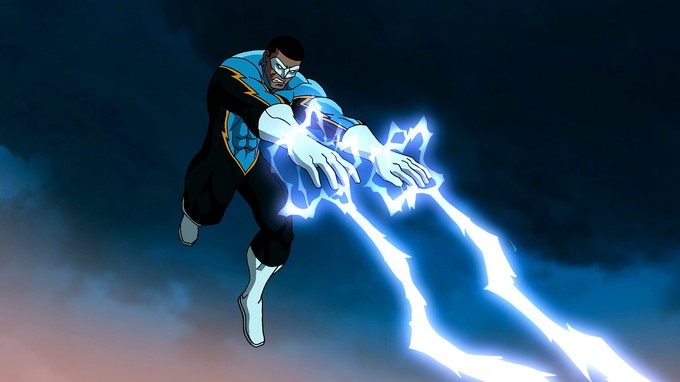 Fox may soon have as many comic-book shows as The CW!
The network, which already has "Gotham" and "Lucifer" going strong and two "X-Men" spin-offs in development, just ordered to pilot DC Comics' Black Lightning."
Greg Berlanti is producing "Black Lightning," based on the superhero introduced by DC Comics in 1977 -- five years after Marvel Comics introduced its own urban black superhero Luke "Power Man" Cage.
Mara Brock, creator of the BET shows "The Game" and "Being Mary Jane," writes and produces the project with husband Salim Akil.
In the proposed series Jefferson "Black Lightning" Pierce is both an educator and a fugitive ex-vigilante who finds himself drawn back to the superhero life by gangster menace and a justice-driven daughter.
Unlike fellow costumed vigilantes Batman and Green Arrow, the print version of Black Lightning sports superpowers. He can fly, generate force fields and manipulate electricity.
Berlanti currently produces five CW series based on comic books: "Arrow," "Flash," "Supergirl," "Legends of Tomorrow" and the upcoming Archie Comics drama "Riverdale." He also wrote and produced the Ryan Reynolds movie based on DC Comics' Green Lantern.