Star Trek Movies Ranked By Gross
(domestic grosses in millions)
$257.7 Star Trek (2009)
$228.7 Star Trek Into Darkness (2013)
$150.8+ Star Trek Beyond (2016)
$109.7 Star Trek IV: The Voyage Home (1986)
$92.0 Star Trek: First Contact (1996)
$82.2 Star Trek: The Motion Picture (1979)
$78.9 Star Trek II: The Wrath of Khan (1982)
$76.4 Star Trek III: The Search For Spock (1984)
$75.6 Star Trek: Generations (1994)
$74.8 Star Trek VI: The Undiscovered Country (1991)
$70.1 Star Trek: Insurrection (1998)
$52.2 Star Trek V: The Final Frontier (1989)
$43.2 Star Trek: Nemesis (2002)
Star Trek Movies Adjusted For Inflation
(adjusted domestic grosses in millions)
$299.1 Star Trek (2009)
$283.8 Star Trek: The Motion Picture (1979)
$250.0 Star Trek IV: The Voyage Home (1986)
$236.4 Star Trek Into Darkness (2013)
$232.4 Star Trek II: The Wrath of Khan (1982)
$197.0 Star Trek III: The Search For Spock (1984)
$179.6 Star Trek: First Contact (1996)
$156.2 Star Trek: Generations (1994)
$154.9 Star Trek VI: The Undiscovered Country (1991)
$150.8+ Star Trek Beyond (2016)
$127.2 Star Trek: Insurrection (1998)
$113.8 Star Trek V: The Final Frontier (1989)
$63.7 Star Trek: Nemesis (2002)
It was seven years between the unprecedented flop that was 2002's "Star Trek Nemesis" and the 2009 J.J. Abrams reboot that became the most successful Trek movie in history. And those seven years represented by far the longest interval between Trek films since the big-screen franchise's launch in 1979.
In May 2005, when UPN cancelled "Star Trek: Enterprise," it marked the first time since 1987 that there was no new Star Trek being produced for television.
But that doesn't mean Trek's corporate overlords were just sitting on their hands.
The Hollywood Reporter on Monday published an excerpt from The Fifty-Year Mission: The Complete Uncensored, Unauthorized Oral History of Star Trek - The Next 25 Years,"
a tome that delves into this Era Of No Trek.
The excerpt focuses on four scotched projects: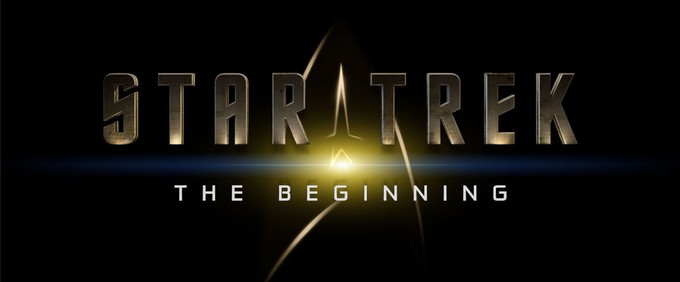 * "Star Trek: The Beginning" was a movie, or maybe a trio of movies, Erik Jendresen pitched shortly after he wrote three 2001 episodes of HBO's "Band of Brothers." Produced by "Nemesis" overseer Rick Berman, it would be loosely based on Homer's epic war tale "The Iliad" and its sequel would be based on "The Odyssey," a sequel to "The Iliad" that depicted an archer's journey home.
Like "Star Trek: Enterprise," J.J. Abrams' "Star Trek" movies and Bryan Fuller's upcoming CBS series "Star Trek: Discovery," "The Beginning" would be a prequel set before Kirk and Spock's famous five-year mission.
The "Iliad" movie would follow Jim Kirk's ancestor Tiberius Chase, who finds himself fighting The Romulans, an alien race determined to commit genocide against their less-angry cousins The Vulcans.
The "Odyssey" movie would depict Tiberius and his crew traveling back to Earth on a starship with a wrecked warp drive. "I would love to leave the hero and his crew stranded and having to make their way slowly back to Earth having no idea whether Earth exists or not," Jendresen tells the book's authors. "It's going to take them years to get back."
*Another of Jendresen's characters was Tiberius' father Otto Chase, who leads a "group of xenophobes." The screenwriter believed the only actor who could play Jim Kirk's great-great-grandfather was Christopher Walken.
The week Jendresen turned in his script, Donald De Line -- the studio head who hired Jendresen -- was fired.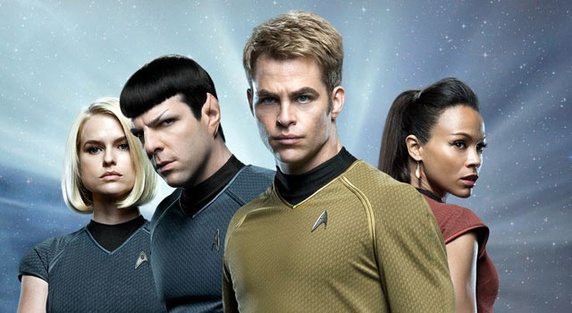 * "Star Trek: Reboot The Universe," was a project from TV producers Bryce Zabel ("Dark Skies") and Joe Straczynski ("Babylon 5") that would have focused on Kirk, Spock and Dr. McCoy while dispensing with all prior TV and movie continuity. Before the duo could pitch their 14-page treatment, however, Paramount announced it was going forward with J.J. Abrams' first Trek movie, which itself dispensed with a lot of old continuity as it followed Kirk, Spock and McCoy.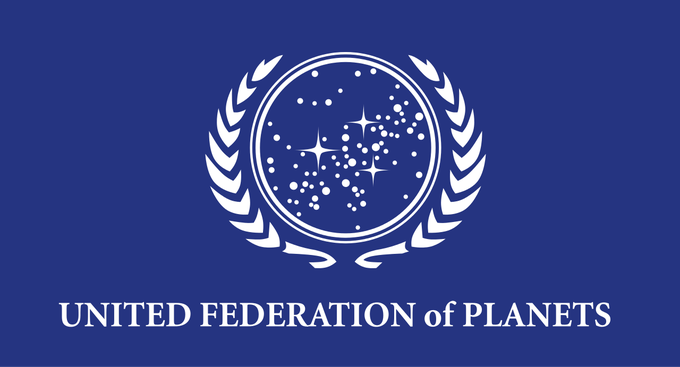 * "Star Trek: Federation," a proposed series set subsequent to the Vulcan-Romulan reunification, would have followed one Alexander Kirk, who assumes command of a new U.S.S. Enterprise after his captain and first officer are killed by an alien species called The Scourge. Geoffrey Thorne ("Leverage," "The Librarians" wrote the treatment from a story by the "Usual Suspects" team of Bryan Singer and Chris McQuarrie and "Free Enterprise" writer-director Robert Meyer Burnett. Before the "Federation" TV series could be pitched, Paramount announced the first J.J. Abrams "Star Trek" movie. "The new Star Trek films destroyed the possibility for 'Federation' to get off the ground," said Thorne.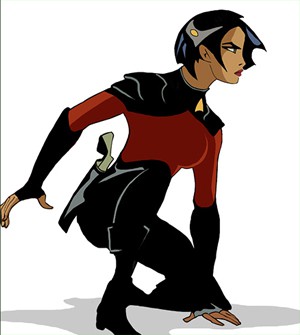 * "Star Trek: Final Frontier," was a proposed animated Web series that would have been comprised of six-minute episodes. Set 150 years or so after Jean-Luc Picard's movie adventures, it would have depicted the aftermath of a vicious attack that rendered warp drive "useless throughout much of Federation space," according to project producer Dave Rossi. The hero of the series would have been Alexander Chase, commanding a small ship called The Enterprise. The 2006 splitting of CBS from Viacom is blamed for the project's demise.
Find all of the Hollywood Reporter's excerpt here.