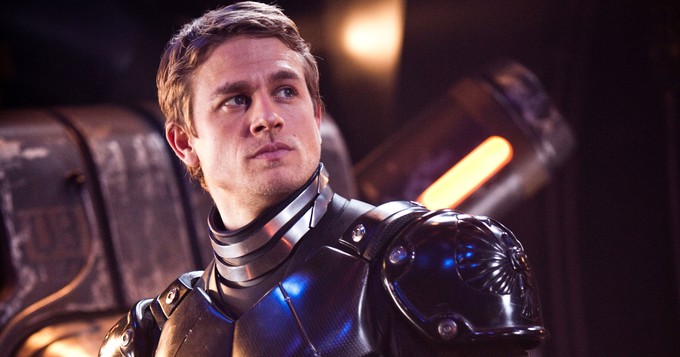 Ahoy, squirts! Quint here. Pacific Rim 2 is gearing up for production with Daredevil's Steven S. DeKnight behind the wheel this time out and John Boyega in the pilot's seat as the son of Idris Elba's Stacker Pentecost.
That production schedule just cost the film Charlie Hunnam, the actor told Yahoo. It seems other commitments will keep his character from appearing in the sequel.
I actually like Hunnam a lot as a person. Look into his good guy turn recently dealing with a smaller Comic-Con shitstorm. He, and many of the Sons of Anarchy cast, did some largely unpublicized selfless work when fans got screwed over by some crooked Con organizers.
As a screen presence he's hit or miss for me, much like Channing Tatum was before he figured out how damn good he was at comedy. Sometimes Hunnam can disappear into a role (betcha don't remember he was in Children of Men) and sometimes he's deadly dull if the character is the straight man. When he gets to let loose a little bit he's great. 3... 2... 1... Frankie Go Boom and Green Street Hooligans pop immediately into mind.
His Raleigh Beckett wasn't my favorite part of Guillermo del Toro's Pacific Rim, so while I'd love to see him in Pac Rim 2 for cohesion reasons, I'm not all that bummed out that he can't make it work to be in the movie. We have John Boyega in the lead now and that's someone to get excited about.
What do you folks think?
-Eric Vespe
"Quint"
quint@aintitcool.com
Follow Me On Twitter