Hey everybody, Copernicus here! What a time to be a Star Trek fan! It is the 50th anniversary of the show, we have a new movie in theaters, a new TV show on the way. But I've got a fun new announcement of Star Trek coolness that very few people have heard about yet!
Plenty of y'all have seen Science vs. Cinema, my project with filmmaker James Darling, which explores the science in movies. Our pilot episode, about
THE MARTIAN
, was a big hit. People often ask what's going on with SvC, so here's an update. The reason we haven't made any episodes lately is that James has been too busy with a project that actually ties into Star Trek.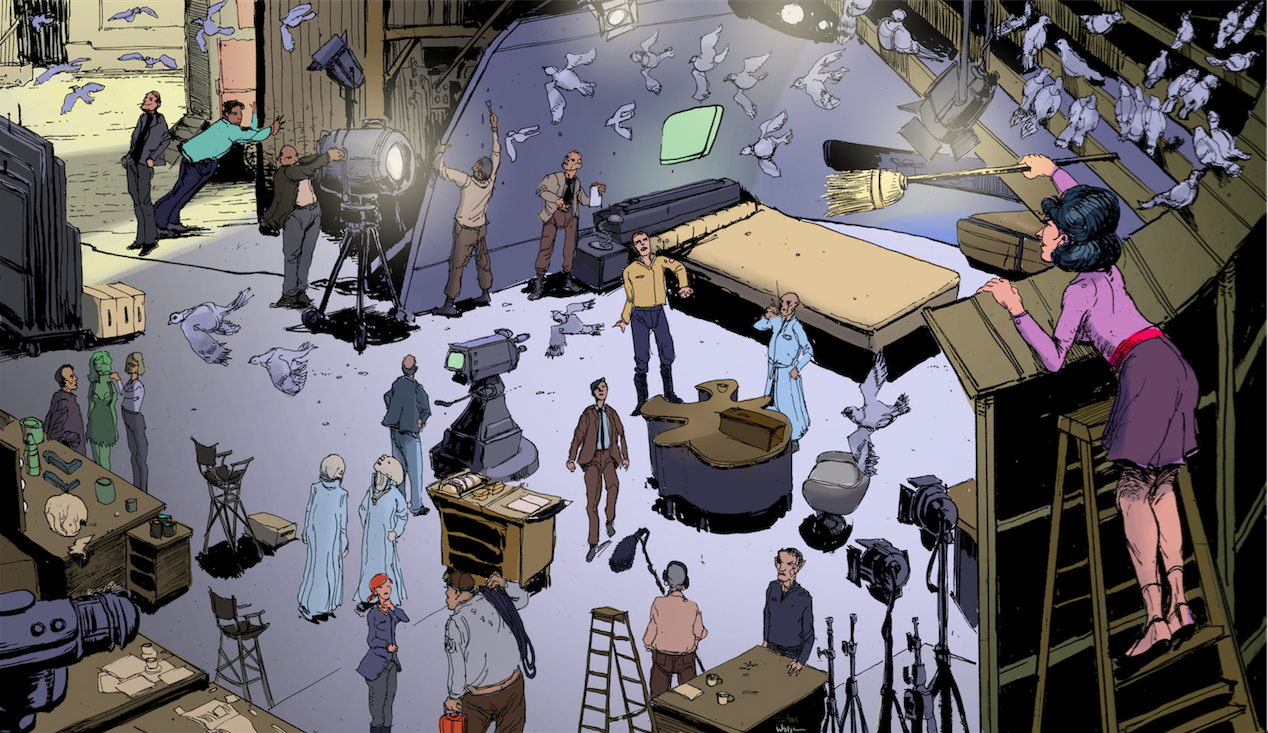 James has written a biopic about Gene Roddenberry and the creation of Star Trek, called THE PILOT. He's working to get it made as an independent film, since it is a warts-and-all unauthorized biography. I've read the script, and it is outstanding. Those early days trying to get Trek made -- wow, some crazy stuff happened! James has a great production team and cast, and has some of the money raised. He isn't ready to reveal the cast just yet, but while he's making that final fundraising push, I got permission to share the "sizzle/rip reel" that basically lays out the scope of the film using concept art, storyboards, location photos, archival footage and clips from other movies.
Here's the sizzle reel for THE PILOT! Hope you enjoy it!