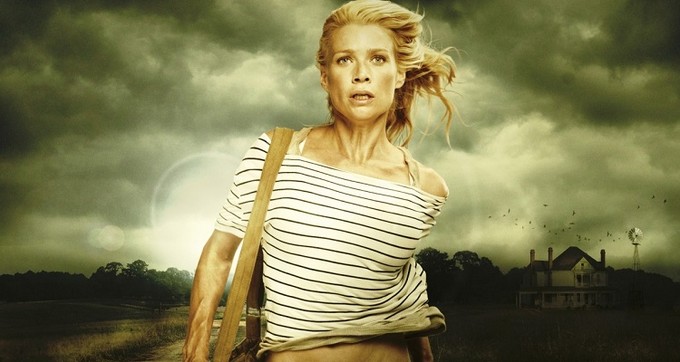 Soon after showrunner Frank Darabont was fired from "The Walking Dead," so were two of his actor friends. Jeff DeMunn and Laurie Holden, who both had roles in Darabont's "The Mist" before joining the season-one cast, both had their characters – Dale and Andrea – written out of the series by replacement showrunner Glenn Mazzara.
"I had an 8-year deal," Holden told fans gathered this weekend at New Jersey's Walker Stalker convention. "I was supposed to be there until the end. I was supposed to end up with Rick.
"I was supposed to save Woodbury on a horse, and I was buying a house in Atlanta. I got the call at 10 o' clock the night before, while I was shooting, from the showrunner, who is no longer a part of The Walking Dead, saying that they couldn't write the episode and that he was killing my character.
"So we all got the script everybody on the set was sobbing. I felt like I got shot. None of it was supposed to happen the way it did."
In the series Andrea's ex Phil "The Governor" Blake bound Andrea to a chair and left her in a locked room with Milton Mamet, whom Blake had mortally stabbed. Milton died and Zombie Milton fed on Andrea.
In the comics Andrea, introduced in issue two, outlived Glen and is boning the bejesus out of her boyfriend Rick Grimes.