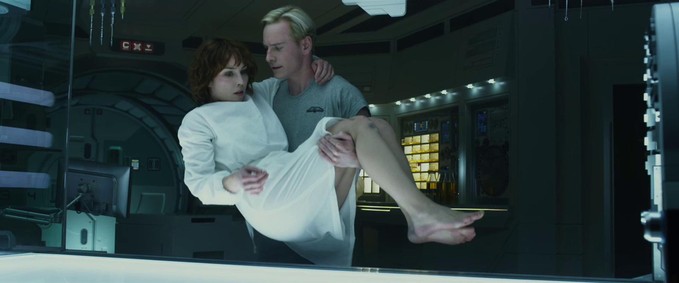 Noomi Rapace, who starred in the last film set in Ridley Scott's Alien universe, will star in the next.
Deadline reports exclusively that Rapace will spend "weeks" shooting her part in "Alien: Covenant," so this is likely no holographic cameo from the distant past.
Rapace of course played the lead in Scott's "Prometheus," the first and probably last Alien film not to have "Alien" in its title. A lot of other cast members for "Covenant," include fellow "Prometheus" holdover Michael Fassbender, were revealed some time ago.
Many assumed Rapace might not participate in the sequel given that it takes place nearly a century after "Prometheus."
Directed by Ridley Scott ("Alien," "Prometheus") from a screenplay by Jack Paglen ("Transcendence"), Michael Green ("Green Lantern") and John Logan ("SPECTRE"), the "Alien" prequel also stars also Katherine Waterston, Amy Seimetz, Billy Crudup, Jussie Smollett, Danny McBride and Demián Bichir.
Aug. 4, 2017 is when "Alien Covenant" skitters into cinemas.