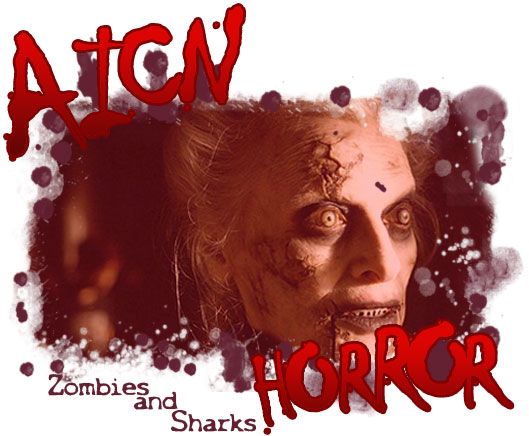 Logo by Kristian Horn
What the &#$% is ZOMBIES & SHARKS?
---
Welcome to the darker side of AICN! Mark L. Miller aka Ambush Bug here with another AICN HORROR: ZOMBIES & SHARKS column. Before we head into this week's reviews, I wanted to let folks know about my own new website MLMillerWrites.com, which will serve as both an archive for my thousands of horror movie reviews as well as updates on my own upcoming comic book projects. I'm just beginning the archive, but it will be a one stop shop for all of my reviews all categorized and lumped in one place. So zip over to MLMillerWrites.com and let me know what you think of it!
---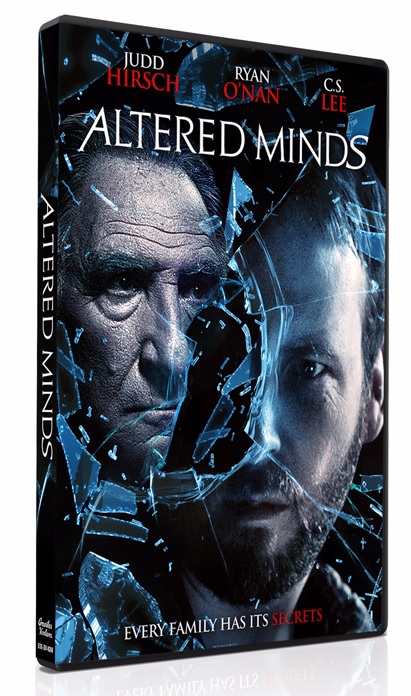 I'll be covering this film with a review, but I wanted to alert folks about the new thriller ALTERED MINDS coming out this week on DVD from Entertainment One Media. Directed by Michael Z. Wechsler and starring Judd Hirsch (INDEPENDENCE DAY: RESURGENCE), C.S. Lee (DEXTER), Ryan O'Nan (RAY DONOVAN) and Jaime Ray Newman ("Bates Motel"), ALTERED MINDS official synopsis is as follows;
Hirsch stars as ex-CIA psychiatrist-turned- humanitarian Nathaniel Schellner, renowned for his work with war orphans suffering from PTSD -- several of whom he and his wife (Caroline Lagerfelt) adopted. About to succumb to cancer, Nathan welcomes the entire family - including adoptees Harry (C.S. Lee), Julie (Jaime Ray Newman) and Tommy (Ryan O'Nan) - back to their idyllic home for a final gathering before his death. Unfortunately, the warm reunion spirals out of control when Tommy, a tormented novelist, makes a stunning accusation that his father adopted his children not out of love but for dark experiments in mind control. Plagued by terrifying visions of secret labs, underground cells and implanted electrodes, Tommy makes a desperate bid to save his sanity by uncovering family secrets before it's too late.
I think this sounds intriguing and it's got a great cast. I look forward to checking it out in a future column.
---
AICN HORROR has a new sponsor: Things From Another World—also known as TFAW!
TFAW carries everything from comics to toys and any kind of collectible in between. Show your support for AICN HORROR and TFAW and click the pic above. You just might find something you can't live without, such as Cullen Bunn's excellent southern gothic horror tale from Dark Horse Comics!
On with the horror reviews!
Today on AICN HORROR

(Click title to go directly to the feature)
Retro-review: THE MAGNETIC MONSTER (1953)
Retro-review: VENOM (1981)
Retro-review: SORCERESS (1995)
Retro-review: JEEPERS CREEPERS (2001)
RABID DOGS (2015)
SICKHOUSE (2016)
THE OTHER SIDE OF THE DOOR (2016)
THE LAST HEIST (2016)
TICKLED (2016)
THE CONJURING 2 (2016)
And finally… LIGHT'S OUT: "The Neanderthal!"
---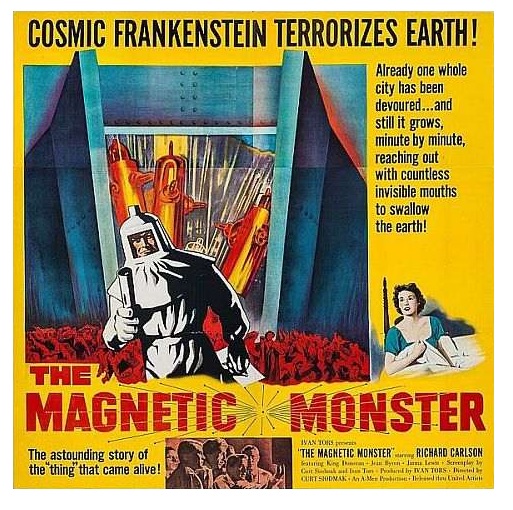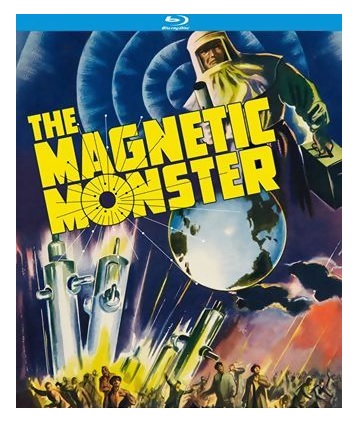 Retro-review: New this week on BluRay from Kino Lorber!
THE MAGNETIC MONSTER (1953)
Directed by Curt Siodmak, Herbert L. Strock (uncredited)
Written by Curt Siodmak (screenplay), Ivan Tors (screenplay)
Starring Richard Carlson, King Donovan, Jean Byron, Harry Ellerbe, Leo Britt, Leonard Mudie, Byron Foulger, Michael Fox, John Zaremba, Roy Engel, Frank Gerstle, John Vosper, John Dodsworth, Watson Downs
Retro-reviewed by Mark L. Miller aka Ambush Bug
Reminiscent of such educational/sci fi/horror films like
GOG
and
PANIC IN YEAR ZERO
, THE MAGNETIC MONSTER lets us know about the terrifying power of magnets. That's right, this film will make you think twice before attaching something to your refrigerator!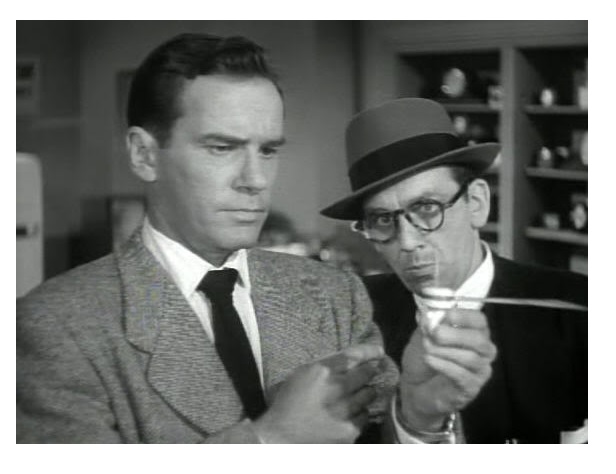 This quaint little film begins with a narrator describing the existence of a scientific investigation squad dubbed "the A-Men" that checks out any kind of unexplained scientific phenomenon that arises in this new atomic age of man. When an appliance store begins to experience weird magnetic activity such as clocks stopping, chairs moving across the floor, and tacks flying to the ceiling, they don't call the Ghostbreasters, they call the A-Men lead by Phil Hartman lookalike Richard Carlson who plays the one man who can take on this invisible menace. Turns out, the threat is actually a new element which feeds off of magnetic energy and doubles its form by the hour. The A-Men only have a few hours before the element grows to such a massive size that it throws off the Earth's orbit and sends it veering into outer space!
That's some dire shit right there and everything here is handled as if this kind of scientific occurrence could happen next week. Much of this film serves to educate the viewer as to what magnets are, how energy is absorbed and expelled, and how dangerous nuclear energy can be. In a time when little was known about the physics of such technology was not taught in schools, I have to admire the moxie this film has in terms of wanting to try to sound like they know what their talking about.
Adding to the charm of this film is the high amount of melodrama sloshed around every line and every beat. Lines like "Gentlemen, we are witnessing the secret of creation!" are said with straight faces in the tone that would be seen as comedic these days. I also admire this film in actually getting through an entire film without even showing an actual monster. They stick to the science through and through, as the monster here is a molecule that continues to grow proportionately to the amount of energy it absorbs. The film doesn't go the easy route and toss in some kind of man in a suit monster in the last act. It actually has these scientists battling a radioactive element rather than a being itself and for that, I think this film showed guts.
While I doubt the science still holds up, this was an adorable film played dead straight by it's cast. THE MAGNETIC MONSTER plays out like a pilot for a TV series featuring these A-Men. It might not have spawned anything, but this film is a fun old sci fi yarn to sit through.
---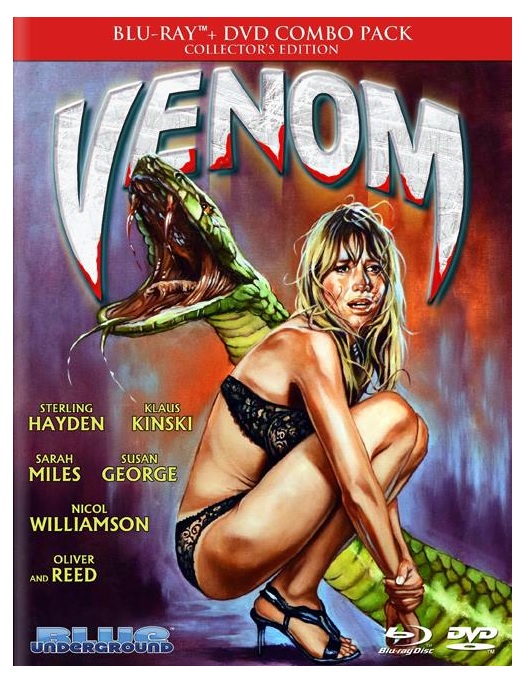 Retro-review: New on BluRay/DVD from Blue Underground!
VENOM (1981)
aka SNAKES IN A BOX
Directed by Piers Haggard
Written by Robert Carrington (screenplay), based on the novel by Alan Scholefield
Starring Klaus Kinski, Oliver Reed, Nicol Williamson, Sarah Miles, Sterling Hayden, Susan George, Cornelia Sharpe, Lance Holcomb, Mike Gwilym, Paul Williamson, Michael Gough, Rita Webb, Edward Hardwicke, John Forbes-Robertson
Retro-reviewed by Mark L. Miller aka Ambush Bug
VENOM is a film that should be a hot mess and it kind of is, but this hot mess is made with some of the coolest genre actors alive in the late seventies and early eighties, so that fact makes this film with all of its crazy twists and turns into something utterly watchable and enjoyable.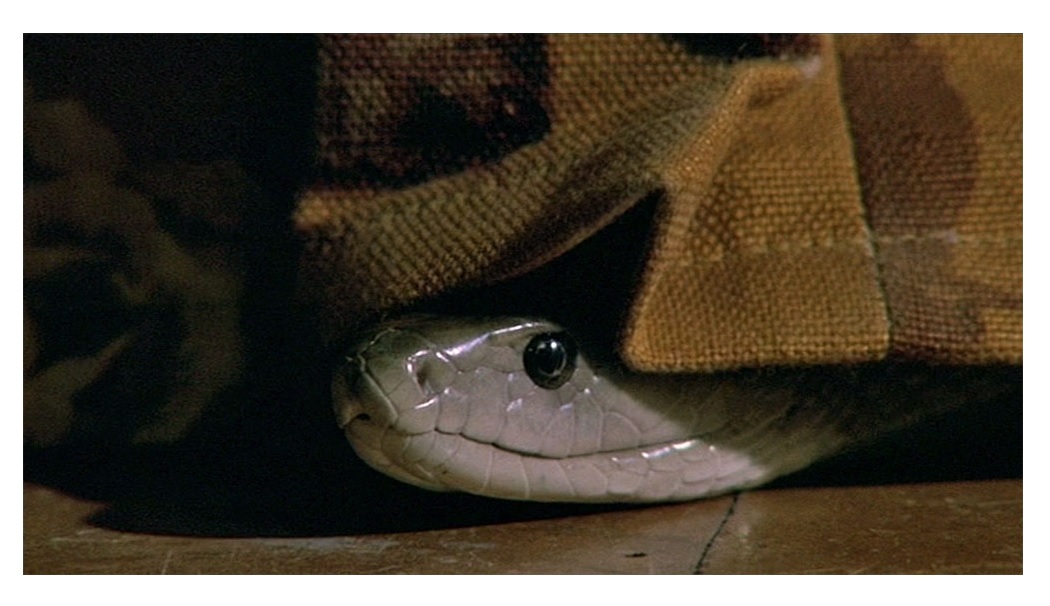 The convoluted plot is about a kidnapping gone wrong. A maid (the always nummy Susan George) and butler (the always awesome Oliver Reed) hatch a plan with a criminal mastermind (the always difficult Klaus Kinski) to steal the sickly son of pair of wealthy socialites. But through a series of unbelievable events the boy (who is both sickly and collects exotic pets – maybe his asthma has something to do with all of those animals he houses) mistakenly picks up a poisonous Black Mamba (which happens to be white for some reason) instead of a harmless garden snake. The snake gets loose, the kidnapping goes wrong, and the three kidnappers are stuck in the boy's home with his elderly grandfather (Sterling Hayden) and the asthmatic boy. With the police, lead by the mesmerizing Nicol Williamson (Merlin from EXCALIBUR), outside, the crooks bicker, debate, threaten, and squabble as to how to get out of this fucked up situation.
So yeah, this is basically DOG DAY AFTERNOON with Charlie and his grandpa from CHARLIE & THE CHOCOLATE FACTORY with a snake. But what makes this film so undeniably likable is the cast. Everyone is top notch here. Susan George, though her time in the film is limited, is hot as all get out here. Oliver Reed plays his usual silent, but gruff and deadly strong-arm, which is actually pretty sensational when he goes head to head with Klaus Kinski. I honestly don't know how these two over the top actors known for being difficult got through this film without killing each other. Watching Kinski and Reed stare each other down had me wishing the two would step into the ring for a cage match as the resentment towards one another is palpable. Adding to this cast is Nicol Williamson who is probably one of my favorite actors from this era. His use of snark, paired with a powerful sense of bravery makes me wish the man made more films for me to enjoy before his passing.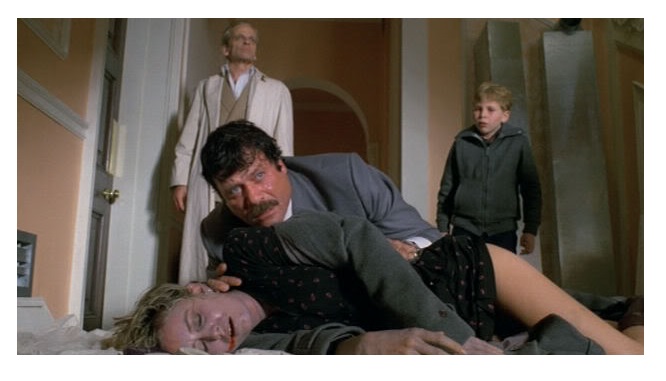 This film really doesn't need a snake on the loose in it for thrills and chills. Seeing Reed and Kinski battle it out over the life of the boy would have been movie enough for me. Having the snake be a part of the film kind of takes away from the reality and weight of the situation as the snake always seems to be in the right place at the right time. The snake also is quite picky as to who it wants to chomp its poisonous teeth upon as it slithers past innocents to go after these crooks as if it stepped on its tail or something. Almost giving the snake the ability not only to sense when in the story it would be most opportune to strike and the ability to sense who deserves to die and who doesn't is just a leap that doesn't fit into the type of story Reed and Kinski are playing in. And while the finale is absolutely fun and dynamic, it definitely detracts from the hard edged crime story that has played out once you see Kinski wrestling with a plastic snake in slo mo. In addition, I understand the snake's bite is dangerous, but it's one snake. One of the alternate titles of this film was SNAKES IN A BOX and if there were a whole slew of snakes, it might have been a bit scarier.
This new transfer to BluRay and DVD from Blue Underground looks amazing. The disks come with an audio commentary from director Piers Haggard, plus trailers, stills, galleries, and a bonus Collectable Booklet featuring new writing by Fangoria Editor Michael Gingold. All in all, this is a fantastic package featuring one of the best ensemble genre casts you're bound to find in this era.
---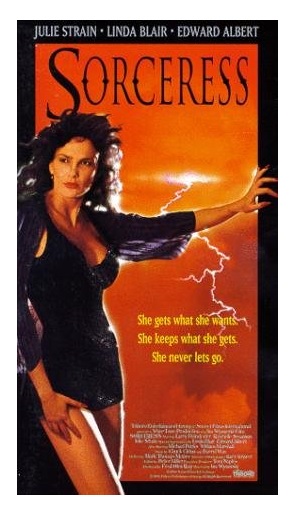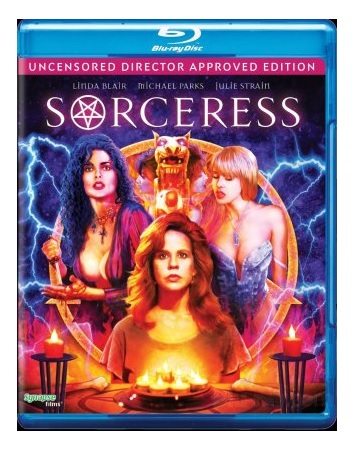 Retro-review: New this week on a Special Edition Director Approved BluRay from Synapse Films!
SORCERESS (1995)
aka TEMPTRESS IN THE DARK, TEMPTRESS II
Directed by Jim Wynorski
Written by Mark Thomas McGee
Starring Linda Blair, Edward Albert, Julie Strain, Michael Parks, Larry Poindexter, Lenny Juliano, Rochelle Swanson, Toni Naples, William Marshall, Antonia Dorian, Kristi Ducati, Melissa Brasselle, Fred Olen Ray
Retro-reviewed by Mark L. Miller aka Ambush Bug
The soft-core porn horror entitled SORCERESS from exploitation film director Jim Wynorski (who directed such cinematic masterpieces as 976-EVIL II, SLUMBER PARTY MASSACRE II, GHOULIES IV, and no one with Cinemax could forget his more recent opuses THE WITCHES OF BREASTWICK, THE HILLS HAVE THIGHS,
SHARKANSAS WOMEN'S PRISON MASSACRE
, THE BARE WENCH PROJECT, and its sequels) marks what looks to be a turn from attempts to make serious horror to the more exploitative horror the thespian later comfortably slid into.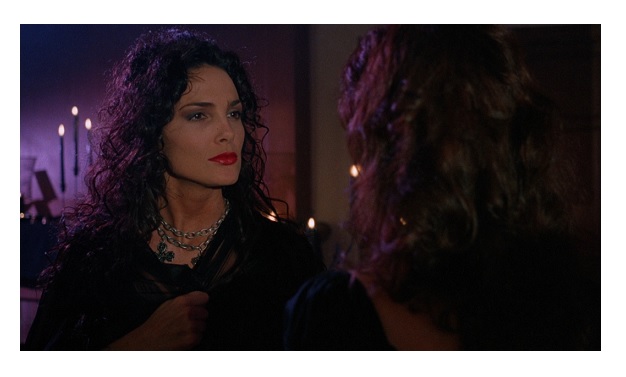 The plot is of this film, as if it matters, revolves around a pair of witches; one a seemingly conniving witch named Erica (Julie Strain) who casts a spell on Larry (Larry Poindexter) to fall in love with her instead of pursue his interest in Carol (Rochelle Swanson), a fellow employee at his law firm. But Larry has enough with Erica's witching around (even though it means he occasionally gets to have a three way with Erica's friend Maria, played by Toni Naples) and when Erica cripples the husband of Larry's friend Amelia (Linda Blair), Amelia sets out for revenge and Larry tosses Erica out a window to her death. This paves the way for Larry to begin a new relationship with Carol, but for some reason, Amelia wants to muck up this relationship.
This film doesn't even try to cover up the fact that all it functions as is spank material as the credits are played over Julie Strain rubbing oil all over her naked body and undulating while casting some sort of spell. The threadbare plot barely exists. Motivations are tossed out the window. And all it takes is a simple spell to make everyone lose their inhibitions and start bonking to smooth jazz. In the first twenty minutes of SORCERESS there are four "love" scenes between all-around lucky actor Larry Poindexter and four balloon-chested women. The film is set up like your typical softcore porn with lots of melodrama gluing one sex scene to the next. The acting is ok for a film of this type and I have do say, the ladies are lovely, though their torso-lumps are all bought and paid for. There's a weird cameo by BLACULA's William Marshall out of the blue. And Blair attempts to give the film a little class by keeping her clothes on, but the cherub-faced actress really doesn't shine here any greater than the oil on the chests of the other actresses who bare all for this film. In the end, there's a twist, but by this time, the lame witchcraft motif has lost its luster.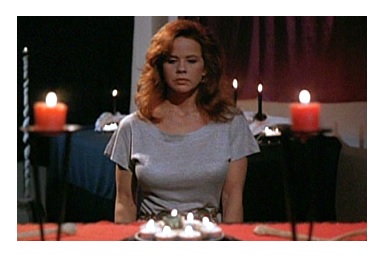 Wynorski seems to be having the best of both worlds with a lucrative career in making low budget monster movies played on ScyFy (PIRANHACONDA,
CAMEL SPIDERS
,
GILA!
) and softcore skin flicks (SCARED TOPLESS, THE HOUSE ON HOOTER HILL, BUSTY COEDS VS. LUSTY CHEERLEADERS—a personal favorite of mine, for the cinematography and thematic heft of the script, of course). I have to give the guy credit for being able to do both and while he may not be the best filmmaker, he knows what kind of base needs the zoned out viewer might need and there's a beauty in that. Low on story and high on silicone, SORCERESS will interest those who remember that age before the internet when films had to wear a thin veil of horror in order to show up on late night cable.
I couldn't find the trailer for SORCERESS, but I did find an episode of HE-MAN & THE MASTERS OF THE UNIVERSE focusing on "The Origin of the Sorceress" which is arguably better.
---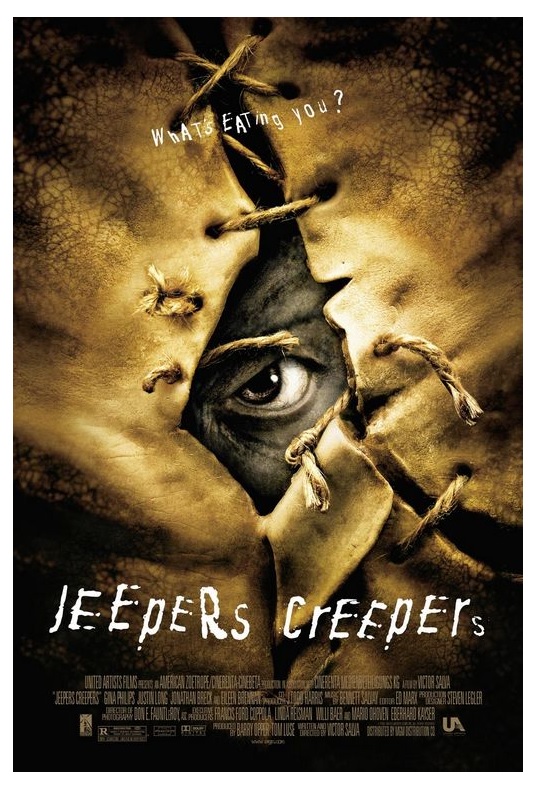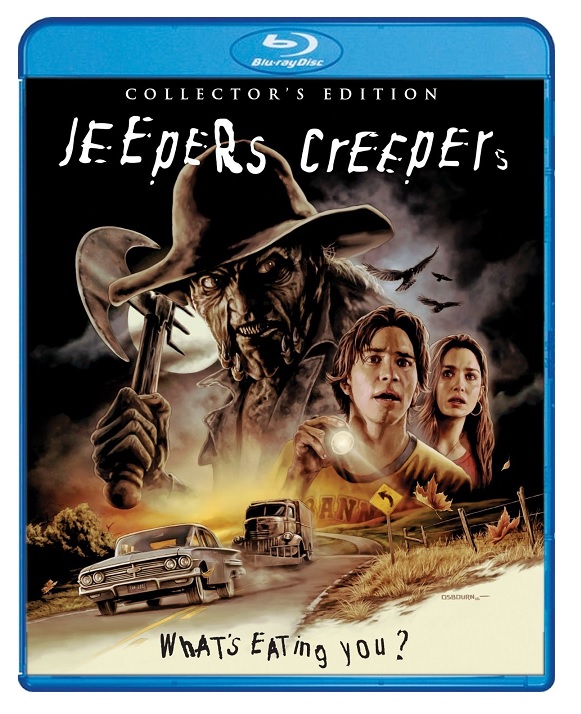 Retro-review: New this week in a collector's edition BluRay from The Shout Factory!
JEEPERS CREEPERS (2001)
aka HERE COMES THE BOOGEYMAN
Directed by Victor Salva
Written by Victor Salva
Starring Gina Philips, Justin Long, Patricia Belcher, Brandon Smith, Eileen Brennan, Peggy Sheffield, Jeffrey William Evans, Patrick Cherry, Jon Beshara, Avis-Marie Barnes, & Jonathan Breck as the Creeper!
Find out more about this film here and on Facebook here
Retro-reviewed by Mark L. Miller aka Ambush Bug
Victor Salva's greatest claim to fame, JEEPERS CREEPERS is getting the collector's edition treatment this week along with its sequel (which I'll be covering in a future column). There are those who will immediately head to the talkbacks ready to start calling for his head for the crimes the man was convicted while making the film
CLOWNHOUSE
, but while I find the crime disgusting, I can separate the man from his work and he has paid his debt to society for his crimes. Say what you will about the director, but he did write and direct a pretty iconic and downright scary movie in JEEPERS CREEPERS.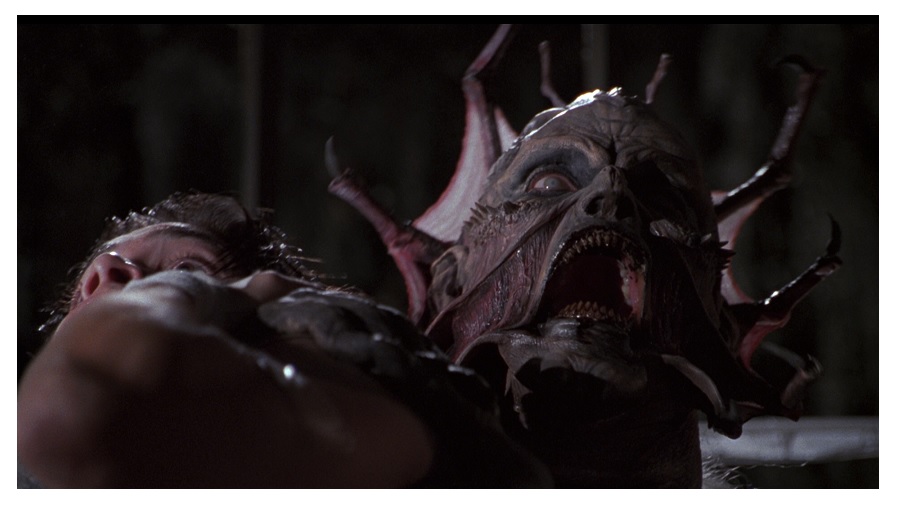 The film opens with a brother and sister (Justin Long as Darry and Gina Phillips as Trish) driving across the country and home from college. After a brief session of getting to know the characters as they try to spell out phrases from license plates, they are practically run off the road by a rickety truck. After the truck passes them, they witness the driver of the truck disposing of what looks to be bodies down a metal chute beside a rundown church. Giving into curiosity and a sense of responsibility to see what exactly going on, Darry and Trish investigate the chute only to find seems to be a mass dumping ground for dead bodies. Taking off in their car, the driver pursues them relentlessly and turns out to be some kind of demon/curse/serial killer once his form is fully revealed.
To Salva's credit, I really do struggle to find a more original and iconic movie monster created in the oughts than the Creeper (played by Jonathan Breck). From it's distinctive look with extended frilled lizard flaps on his face to his bat-like wings hidden under his trench coat, to his bone-like weaponry, the Creeper looks wholly iconic and really does make an impression every time he appears on screen. And while he doesn't really have any lines, the Creeper does actually show a sort of gruff personality and a morbid sense of humor in the way he disposes and collects his victims. There's a lot of mythos about the monster that Salva adds in the sequel, but the peppering of this origin show up in the original showing that Salva actually had some kind of grand plan about this character more than just some kind of effects experiment. There's a history of the creature. He's some kind of artist using body parts to decorate his lair. He is smart and covers his tracks when the cops are alerted and is able to drive a car, unlike most movie monsters that seem to usually be brainless creatures acting on animal instinct. Because of the way this monster is so well thought out, it really does add a layer of effectiveness and it's no wonder this film caught on and warranted a sequel (and a soon to be second one).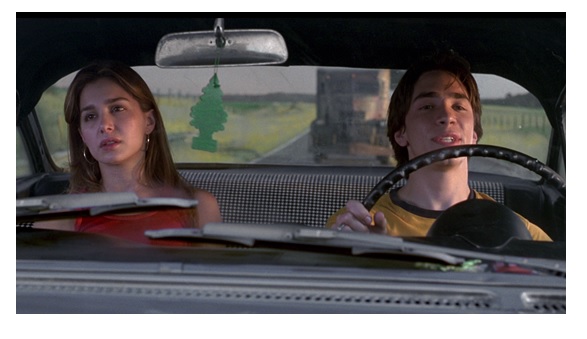 On top of having a monster that really is rather scary, Salva does a lot of things right in terms of building tension here that shows the man really has talent. Right off the bat, when the Creeper first appears, there is a two shot of Darry and Trish from the POV from the hood of the car. As the conversation goes on, a car slowly approaches in the background and as a viewer, I didn't notice it at first. But as the car gets closer and comes into focus, the tension comes from the realization that this is a quickly-advancing car and the kids are oblivious to it until its too late. This is spectacular tension and it not only shows up here, but later in the film numerous times as something is going on in the periphery or in the background and the fear comes from the fact that the audience is privy to it before the characters in the movie.
The acting in JEEPERS CREEPERS is pretty awesome as well. Justin Long is kind of a hidden treasure of an actor if you see his credits and have seen his performances (specifically in
TUSK
and a personal favorite of mine,
THE SASQUATCH GANG
, as well as his appearances on PORTLANDIA). Here, Long's role of Darry is interesting in that he very much is playing the stereotypical "girl in peril" role here. It is the dichotomy of Trish being his older sister (a protective role) and actress Gina Phillips playing her part with a gruffness not often seen in these types of films that makes Darry really feel like the one in hysterical peril all the way through the film with Trish being the tough voice of reason and stability.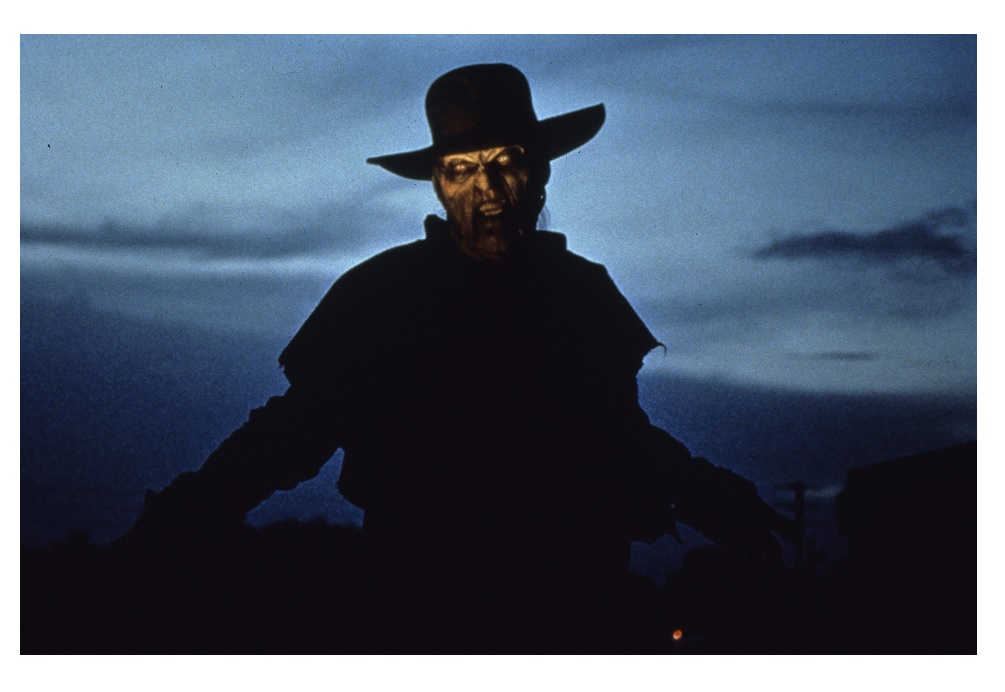 I understand why folks might be tough on Salva, and even with this film, it does seem to lift a lot from Stephen Spielberg's
DUEL
. In the director's commentary Salva admits that he is a huge fan of the Speilberg film as well as Hitchcock (his background threat sequences are set up similar to the plane sequence in NORTH BY NORTHWEST), but he doesn't explain why the opening sequence is so similar to
an episode of UNSOLVED MYSTERIES which aired long before JEEPERS CREEPERS was made
. If you click the link and watch that clip, everything from the license plate game to the car chase sequence was directly lifted. Yet, to play devil's advocate, Salva does divert from this story and go into more original territory after this aped opening sequence. The rest of the story is quite compelling and it ends with a particular amount of balls that gives this film much more bite than one would expect from a mainstream horror film.
This Special Collector's BluRay comes with a new commentary by Salva, Justin Long, and Gina Phillips, a separate commentary with just Salva, a new making of featurette entitled "Jeepers Creepers: Then and Now," an new interview with the producer Barry Opper, a new interview with actress Patricia Belcher, an older making of documentary, a few deleted and extended scenes, photos, trailers, and radio spots. That's pretty much everything you'll ever want and more from JEEPERS CREEPERS but were afraid to ask for all in one pretty little package.
Check out our episode of CANNIBAL HORRORCAST where JD Korjeko, Christian DiBari, Stephen Andrade, and myself discuss JEEPERS CREEPERS and its sequel at great length
!
---
New this week on BluRay/DVD from IFC Midnight/The Shout Factory!
RABID DOGS (2016)
aka ENRAGES
Directed by Éric Hannezo
Written by Yannick Dahan, Éric Hannezo, Benjamin Rataud (screenplay), Michael J. Carroll (short story: "Man and Boy")
Starring Lambert Wilson, Virginie Ledoyen, Guillaume Gouix, François Arnaud, Franck Gastambide, Laurent Lucas, Mégane Lemée, Gabrielle Lazure
Find out more about this film on Facebook here
Reviewed by Mark L. Miller aka Ambush Bug
Mario Bava's lost final film KIDNAPPED
was remade recently and given the same title the original was also known as RABID DOGS. Of course, the film doesn't really live up to Bava's crime classic, but that doesn't mean the film doesn't have its moments.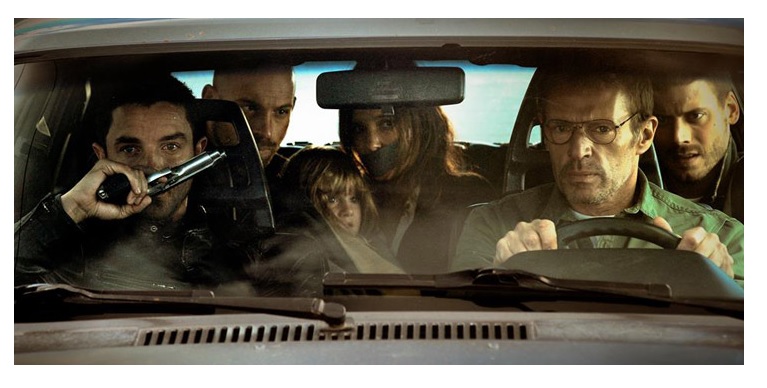 A quartet of crooks rob a bank in a daytime robbery and almost make a clean getaway, but are diverted to a mall, have a shootout with the police, and take a female hostage (Virginie Ledoyen). But after ditching her car which is identified by the cops, the group end up taking another hostage at random. This car's driver (Lambert Wilson) is given no choice but to let the group into his car, despite the fact that he has a small child in the back seat who needs immediate hospital care for a kidney transplant. The crooks don't care and this happy group of folks make their way down the road to cross the border and escape the cops who are broadcasting the crooks' faces all over the place.
While the description of this film feels more like a hard hitting action thriller than a straight up horror film, the sheer brutality of RABID DOGS makes it nice and comfortable in a horror column such as this. The action in this film is extremely brutal. Blood spatters. Faces are beaten in. This is a film that doesn't care how much gratuitous red stuff it smears around. There's also a lot of psychological horror going on as the crooks mock and tease their hostages cruelly throughout the movie which only serves to rattle them all the more. Add in a strange town that celebrates a Pagan bear festival that the group happens into and this is one violent and surreal film that seems to truck on down the road in an unexpected and twisted manner.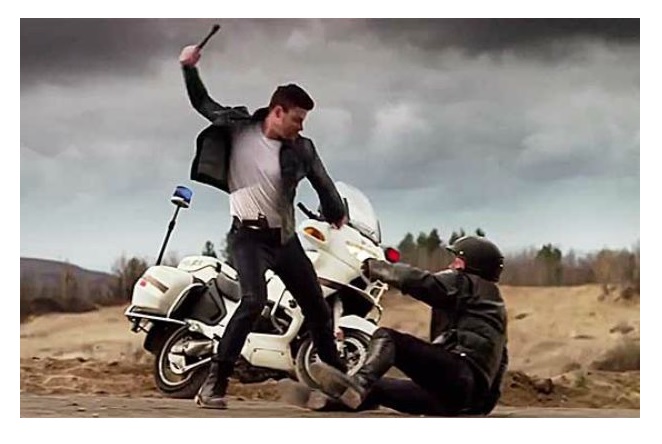 The acting in this film is pretty spectacular as well. Lambert Wilson (who played the smarmy Merovingian in MATRIX REVOLUTIONS) is fantastic as the protective father attempting to do what he can to save his child in the backseat with these murderers. But there is a lot of charisma in the lead villain played by Guillaume Gouix who has an unconventional gruff, yet handsome look that most likely will find him crossing over into American cinema soon. And the other two crooks, played by the brash François Arnaud and the twitchy Franck Gastambide are equally impactful here and show a lot of talent in lesser roles. While she is absolutely beautiful, there is very little for Virginie Ledoyen to do besides be a pretty person in peril, still she holds her own with these despicable crooks for most of the film.
This is a film about morals. How far can a person be pushed before they will go over the edge into a world of brutality? And once you have crossed that line, can you ever go back? These are fun questions to see these men wrestle with in the cramped space of this car on the run and while there are a few stylistic changes at the beginning; like the souped up hockey masks and a more stylized display of violence and music (though I think the use of the Scala & Kolacny Brothers' version of Radiohead's "Creep" in the final act is very heavy handed), RABID DOGS does stick to the original story for the most part. That is, until the end where the script is flipped into new territory, but still manages to remain faithful in theme with the original. It is impossible for anyone to recreate the grittiness of the original KIDNAPPED (RABID DOGS), but this version does a more than effective job of updating it for new audiences. Hopefully, this remake will steer folks towards the original KIDNAPPED as well.
---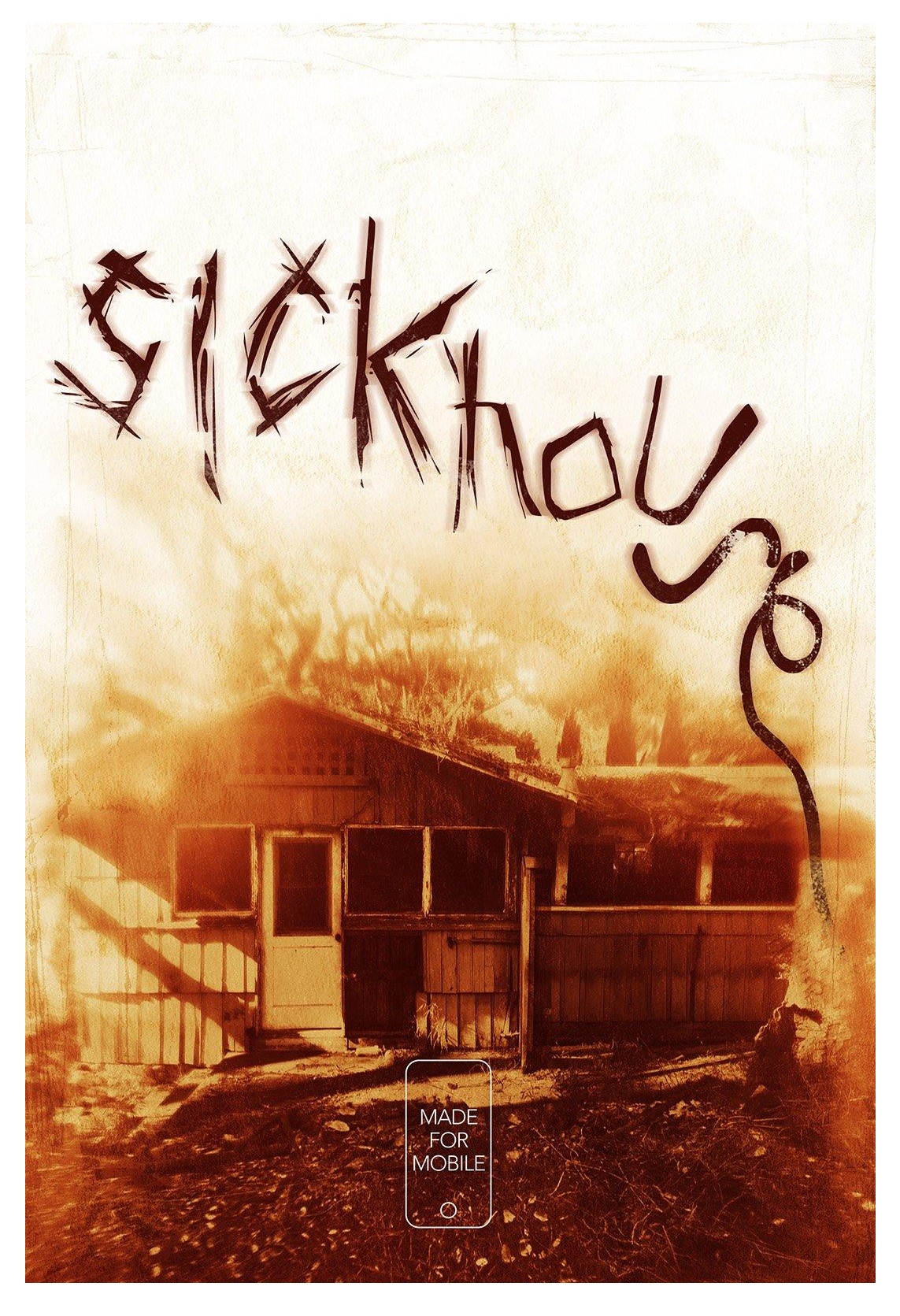 Available for digital download now from Indigenous Media!
SICKHOUSE (2016)
Directed by Hannah Macpherson
Written by Hannah Macpherson
Starring Andrea Russett, Laine Neil, Sean O'Donnell, Lukas Gage, Jc Caylen, Dominique Columbus, Myron Natwick, Maemae Renfrow, Kayla Servi, Mia Stallard
Find out more about this film here and on Facebook here
Reviewed by Mark L. Miller aka Ambush Bug
I understand that a large portion of horror is geared towards the teen audience and being a man in his early forties makes me not the demographic for a film like SICKHOUSE. That said, I was in my twenties when THE BLAIR WITCH PROJECT and just as those who were unnerved with CANNIBAL HOLOCAUST years before, that film hit me on a level that few films ever would (especially when experiencing it in theaters in a crowded audience). Like BLAIR WITCH, SICKHOUSE incorporates modern technology in order to give the viewer a front row seat to the action and literally placing the viewer up close and into the scene. Being someone who has never used Snapchat, that familiarity is lost to me, but if you're someone familiar with this new way of communicating with the world, then it's likely this film will strike home with you.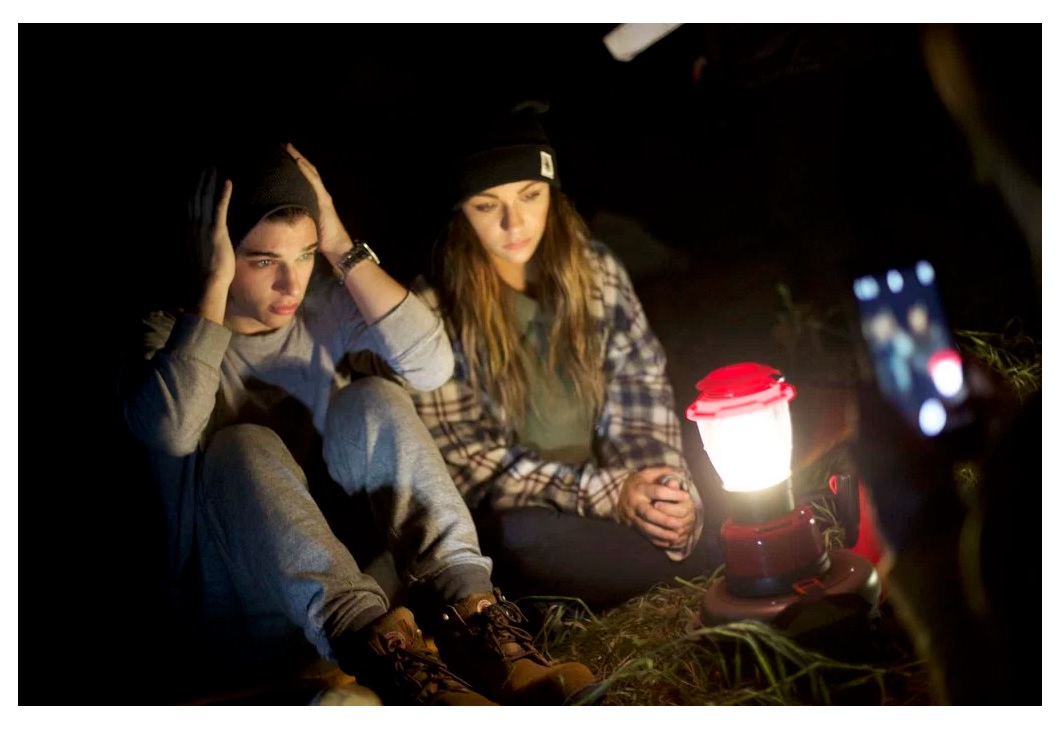 The story follows a young girl named Andrea (Andrea Russett) who is being visited by her cousin Taylor (Laine Neil). Taylor has traveled all the way from Ohio to LA to see her cousin and in the five year interim between seeing Andrea, a lot has happened. Taylor arrives not really answering questions as to why she suddenly wanted to get out of town, but as the film goes on, we find out the reasons are not good. While at a party, Andrea meets up with another friend she knows solely from Tweets, Sean (Sean O'Donnell) and his buddy Lucas (Lukas Gage) who tell a tale of an old house in the woods called Sickhouse. The legend goes that a man takes his wife out to a cabin in the middle of the woods in order for them to live happily ever after, but the wife soon grows sick (some say she was poisoned) and dies, so the man often leaves the house to find a new bride to make his own and keep in the basement. The spot is often the destination of many thrillseekers looking to scare themselves in the woods, so three rules are given; don't make a sound, don't go inside, and leave a gift on the porch. Of course, this being a horror movie, the kids get lost in the woods, end up at the Sickhouse, and break every rule.
What works here is the fact that the film takes the time to let us get to know the characters and they aren't boring, faceless, personality-less folks we want to see murdered. The characters, for the most part, act rationally and basically seem like good people. There's also a side mystery about why exactly is Taylor so determined never to go home again. For both of these reasons, the long hike through the woods where nothing really supernatural or scary is going on doesn't get boring as it usually does in these types of films. I found myself rooting for these doomed but likable kids to get out alive and, at the same time, curious as to what is up with Taylor. What also works is a lot of the stuff that happens at the Sickhouse as the mythology is well established long before the sounds start sounding and spooky stuff starts spooking. The filmmakers peppered all the rules and details about the Sickhouse in the narrative well, so when it finally comes, it's not as much as a shock as it is a well done preparation for the worst.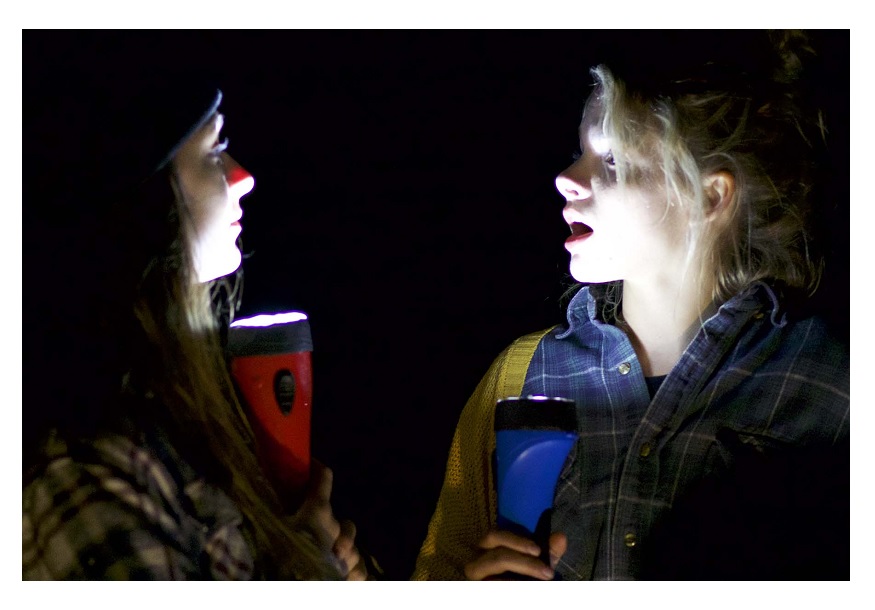 All of these are good things and reasons to check out SICKHOUSE, but the thing is, if you've seen THE BLAIR WITCH PROJECT, you've pretty much seen this movie. There's even a point in the film where someone asks someone else if they've seen the movie. I can see where many would see this the trailer for this film and say, they've see it before in a million found footage movies and they'd be right. This is set up like most of them. Establish the reason why the people are filming, establish some kind of threat, get to know the characters for a good chunk of time and then the shit goes down in the last fifteen minutes. The blueprint is not new, save for the use of Snapchat as a device to tell it.
SICKHOUSE does seem to try to make some kind of statement about how self important the world has become, filming everything and becoming some what of a celebrity simply because of doing so. As Taylor becomes obsessed with using Andrea's Snapchat in troubling ways, she comments on how addicting social media is and how it's taken away from real experiences (of course, this is a somewhat hypocritical statement since she can't stop filming). I find myself on the fence with this film as to whether or not to recommend it as it does tread down a well worn path well enough. The actors feel natural and I found Taylor's troubled story interesting to follow. The scares at the end are pretty potent and the leadup, including the mythology of the Sickhouse is surprisingly well fleshed out. The vertical box of Snapchat is an interesting way to limit even more of what the camera sees and had me much more focused on what was happening in the periphery than most found footagers, so the media is used well here in my opinion. Sometimes I'm forgiving of films that feel as if I've seen them before, especially films like this one, which is addressing an audience who probably weren't even alive when THE BLAIR WITCH PROJECT came out, and this film will probably work for the millenials. For them, SICKHOUSE will most likely feel fresh, new, and fun and some, like me, who can try to make believe I haven't seen a million and one found footage films, might find themselves into this one. But the old, cynical man on the porch in me still wants to tell the kids who are into this to get off my lawn and go watch THE BLAIR WITCH PROJECT.
---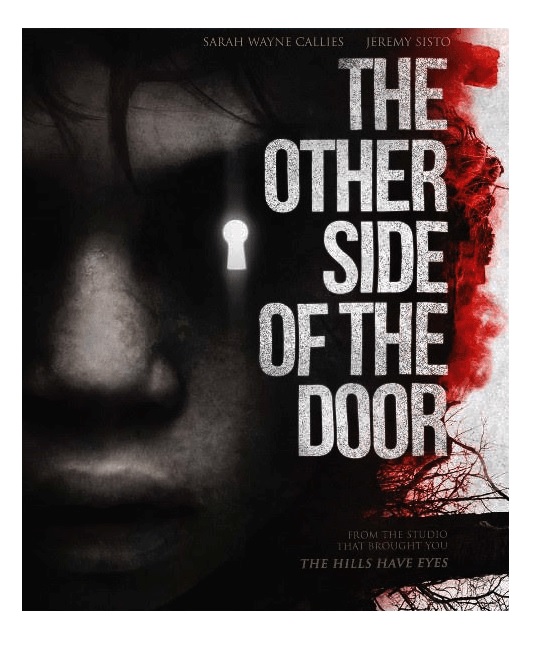 New this week on BluRay/DVD from 20th Century Fox Home Entertainment!
THE OTHER SIDE OF THE DOOR (2016)
Directed by Johannes Roberts
Written by Johannes Roberts, Ernest Riera
Starring Sarah Wayne Callies, Jeremy Sisto, Sofia Rosinsky, Logan Creran, Suchitra Pillai, Javier Botet, Shoa Hussain, Mishti Bangera
Find out more about this film Facebook here
Reviewed by Mark L. Miller aka Ambush Bug
This modern remake of "The Monkey's Paw" has a decent cast and actually some chilling visuals, but some story flaws make THE OTHER SIDE OF THE DOOR one a difficult film to root for.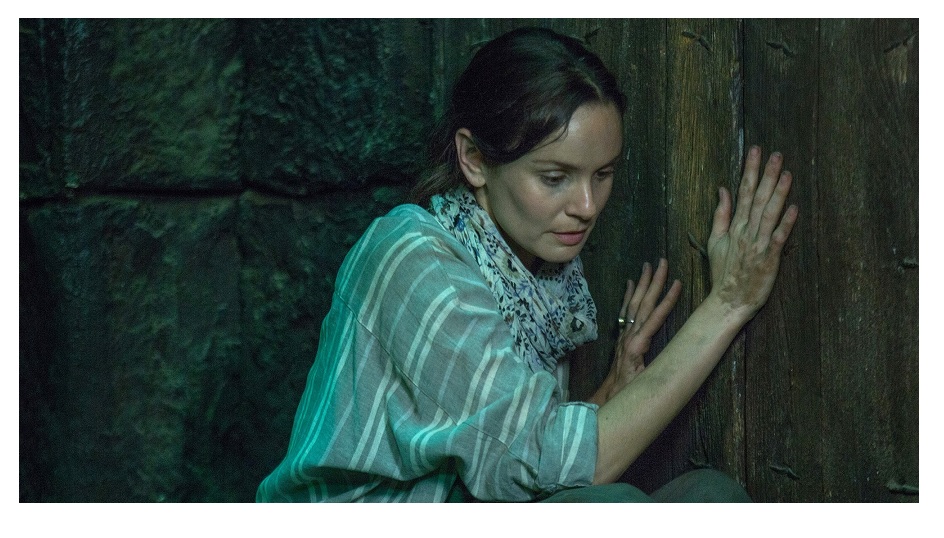 After deciding to move to India to start a family, Maria (Sarah Wayne Callies) and her husband Michael (Jeremy Sisto) lose their son when Maria crashes her car into a river and must choose between saving her daughter Lucy (Sofia Rosinsky) and her son Oliver (Logan Creran). Guilt stricken, Maria is a shell of a person and attempts suicide only to be found by Michael and taken to the hospital. Recognizing her loss, Maria's housekeeper Piki (Suchitra Pillai) tells her of a temple in the middle of the forest where she can speak to her son one last time. But she warns Maria that she cannot open the door inside the temple lest a terrible curse will be unleashed. Of course, Maria listens to Pika, she has a heart to heart with her child, and everyone lives happily ever after, skipping into the sunset to an Enya tune…
Of course not. Maria opens the door unleashing the curse and now runs risk of losing the rest of her living family due to this bone-headed move.
The biggest flaw in THE OTHER SIDE OF THE DOOR is the fact that it all comes down to the afore-mentioned bone-headed move for it to work. We know it's coming. There's no other way this film can be interesting if she doesn't, but the problem is that by this time in the story, as she has already selfishly chosen to scar her family even more by attempting suicide, she once again puts her entire family at risk for selfish reasons. It's really hard to root for such a selfish character and that makes this a difficult horror film to watch because of that fact. If you have no one in the film to latch on to, it really is hard for the horror to be effective as you really want Maria to suffer a horrible fate for all of this turmoil she is causing her husband and surviving daughter. I wasn't rooting for her to save her family, I was rooting for the ghosts to take her away. Now, had this film been told from the perspective of Michael or even Lucy, it might have been a different story. This leads to an ending which feels more like a twist than a thoughtful resolution when ***SPOILER*** Maria sacrifices herself (basically committing suicide once again) and putting her family through even more grief. So this isn't the feel good film of the year. By making the lead unlikable and leaving everyone in a state of utter despair, the whole film just feels like a huge bummer. ***END SPOILER***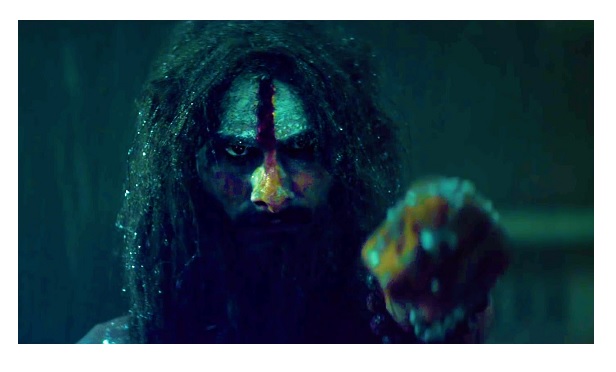 Now I don't go to my horror films to make me feel good about life, but there is a bit of me that longs for some kind of satisfying ending and this story paints itself into such a corner that it makes any kind of satisfying ending possible.
That said, there are some rock solid scares in this film. The imagery, while reminiscent of J-horrors from THE RING and THE GRUDGE as the evil spirit after Maria has her hair draped down over her face, the addition of another set of arms covering the monster's face is rather unnerving. And while the monster is CG, the film looks pretty damn convincing as the ghost-thingy crawls through the rain at our less than likable heroine. There are also some really well timed scares in this film indicating that the director does handle tension and surprise very well. I do commend this film for focusing on keeping the scares in the story and having the film focus on this grief-filled family relationship rather than resorting to false scares and cheap piano bangs.
So while the sights and sounds are effective in this little moral tale, the story itself of THE OTHER SIDE OF THE DOOR left me unsatisfied.
---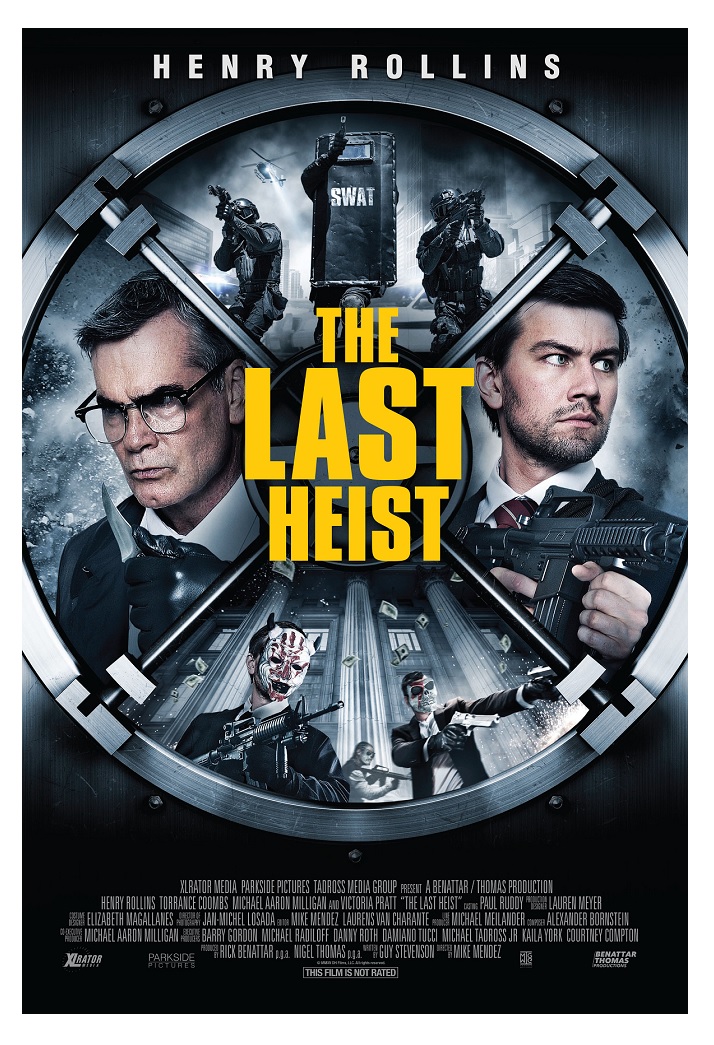 New this week in select theaters, On Demand, and iTunes from XLRator Media!
THE LAST HEIST (2016)
Directed by Mike Mendez
Written by Guy Stevenson
Starring Henry Rollins, Torrance Coombs, Victoria Pratt, Mykel Shannon Jenkins, Nick Principe, Mark Kelly, Ken Lyle, Kristina Klebe, Zo Zosak, John O'Brien, Ace Marrero, John J. York, Guy Stevenson, Fay DeWitt, Courtney Compton
Reviewed by Mark L. Miller aka Ambush Bug
A group of crooks attempt to rob a bank that is about the close down. Sounds like a typical action movie. What's it doing here? Well, it just so happens that trapped inside the bank is a serial killer who likes to carve out people's eyes with a hunting knife. So yeah, that's why it's showing up here.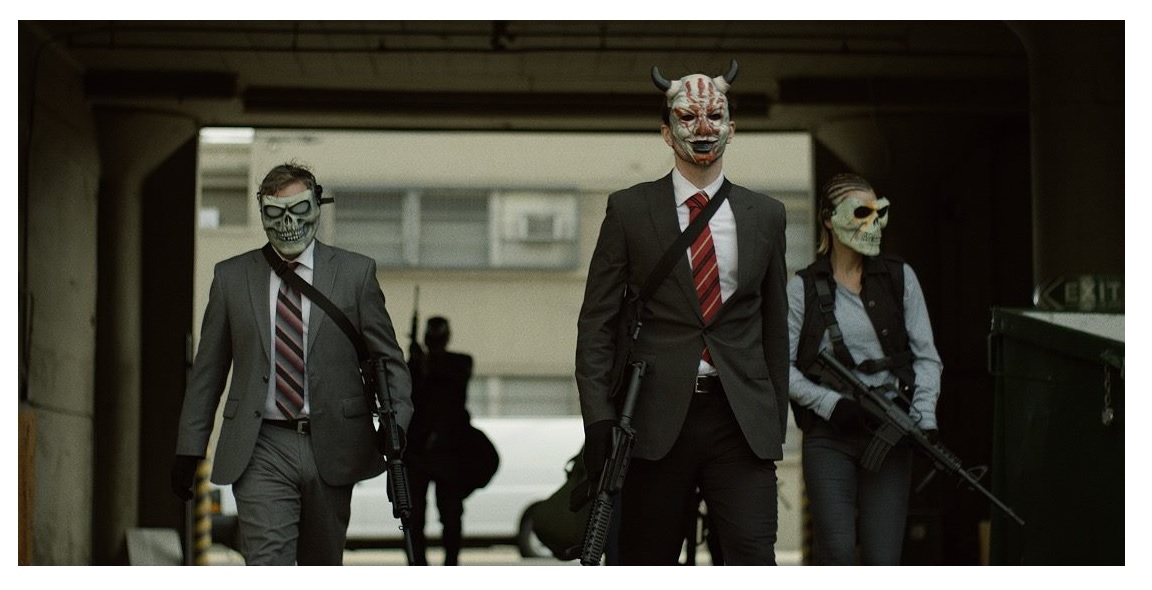 Mike Mendez is the mad, mad mind who brought us the ultra-fun BIG ASS SPIDER (
reviewed here
) a while back and while this film is a little more grounded in reality, the thrills, chills, and gore all show up here as well. Mendez keeps the action fast and furious here as the robbery turns into a hostage situation and then turns into a slaughterhouse massacre. Mendez offers up an unpredictably relentless pace to this film as everything seems to be happening at a rapid rate. The filmmaker is able to maintain this fast pace from beginning to end without giving the audience much of a chance to catch their breath.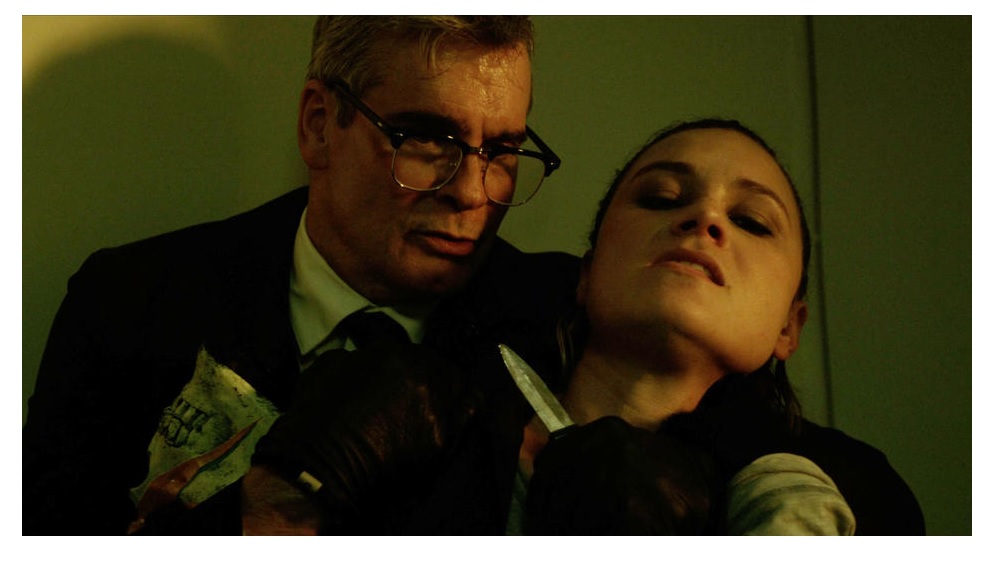 Henry Rollins has had a hell of a year in horror. Earlier in the year he offered up a truly unique take as a fallen angel filled with vengeance in HE NEVER DIED (
reviewed here
) and here he offers up another restrained role as Bernard, a serial killer with an eyeball fetish. Rollins plays Bernard as creepily intense. He's slow moving and articulate, except when he is on the attack. Like a snake gauging his prey, he waits until the exact moment to pounce and does so with expert precision. The rest of the time Rollins plays the character as a meticulous and exact predator, giving what might be a clichéd performance tons of weight and character. I hope Rollins sticks with the horror genre as he has a pair of fantastic roles behind him this year.
I loved this blood drenched mix of INSIDE MAN meets DOG DAY AFTERNOON. This is a rock solid action horror yarn that manages to maintain a strong level of tension from beginning to end. A lot of this has to do with the cast of extremely talented characters such as REIGN's Torrance Coombs, HEARTLAND's Victoria Pratt, PROXY's Kristina Klebe and LAID TO REST's Nick Principe who dig into their roles fantastically even though they aren't front and center in the lead. THE LAST HEIST is electrically told and energetically acting from top to bottom. Though it's modestly budgeted and doesn't have the biggest stars, it still delivers top notch thrills and chills.
---
In select theaters from Magnolia Pictures!
TICKLED (2016)
aka TICKLE KING, A TICKLISH TALE
Directed by David Farrier & Dylan Reeve
Starring David Farrier, Dylan Reeve, David Starr, Hal Karp
Find out more about this film here and on Facebook here
Reviewed by Mark L. Miller aka Ambush Bug
I had a chance to check out the tickling documentary TICKLED this week and was absolutely blown away. Being ticklish myself, I can't imagine a more horrifying torture than being bound and tickled by a stranger, but beyond that, this documentary actually goes into some pretty dark territory, so while a tickling documentary at first might seem like a stretch to be covered in a horror column, after watching, you'll see it definitely is right at home with the other ghouls and goblins that occupy this page.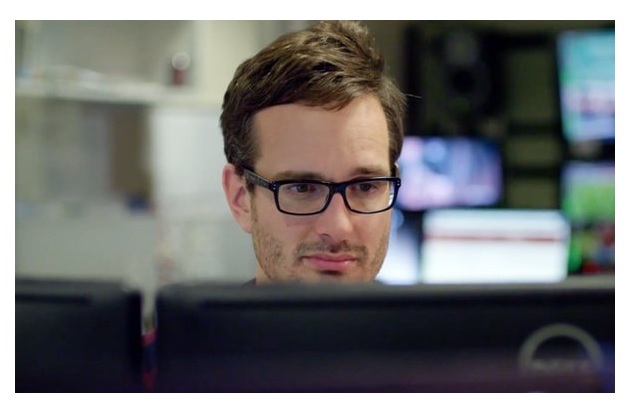 The film begins innocently as an Australian journalist named David Farrier who has a history of investigating stories of an odd nature, stumbles across a "competitive endurance tickling" video and decided that investigating this weird fetish would be a fun story to tackle. But as soon as he writes the company sponsoring the "sport," he receives a very aggressive and homophobic email in response threatening legal action if he pursues this subject further. Seeing this as a challenge and a little over the top in terms of responses to a simple inquiry, David pushes further and the deeper he gets into this secret fetish work of tickling, the creepier it gets with all trails leading to one extremely wealthy man with a pretty twisted fascination.
I dare you to try to look away from this film. From the get go with the aggressive kickback David gets upon even suggesting some kind of interview or report on the subject, it suggests something a little more seedy is at play. David and his partner Dylan Reeve do an amazing job of digging deep into this subject by talking to other tickling fetish aficionados as well as some getting testimonies of the ticklers who showed up in the tickling videos released online. These interviews reveal even more disturbing info about the person behind it all as the ticklers and ticklees reveal the abuse they have taken from participating in the events. Talking about tickling is sure to make one think this is all a laughing matter, but the deeper this fascinating documentary goes, the darker it gets.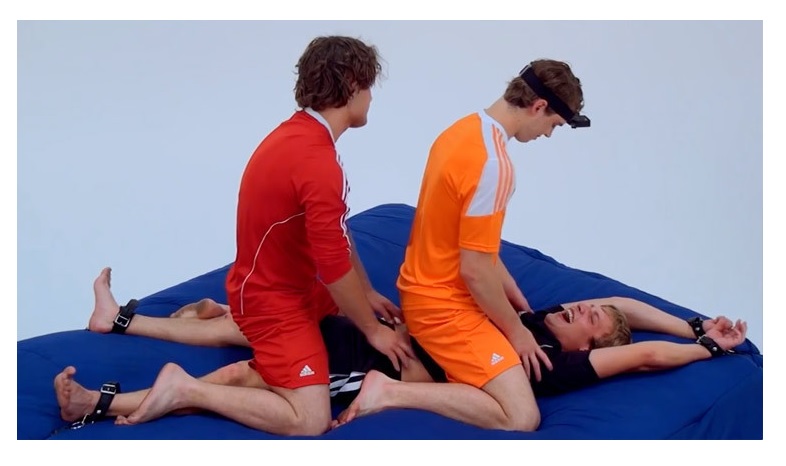 If there is one thing this film is lacking, it's educating the viewer just what it is about tickling that causes us to spasm and laugh. I'd have loved a brief bit about the science behind tickling, letting us know why certain areas are ticklish and others aren't. Also, why are some people ticklish and others not so much. This really isn't delved into at all as the focus mostly is on uncovering the secret behind the extortion, abuse, and bullying going on behind the scenes. I understand why the filmmakers chose not to go into the science of tickling. Had it been the fun story Farrier originally intended, it might have been included, but still, these are questions I had going into the film that were not answered.
TICKLED is a fascinating look at the tickling fetish world as well as a strong statement on bullying and the abuse of power. While there is no blood or gore, there is plenty of tension and views of humanity's worst side. This is a film for fans of cinema of the odd, but the bullying aspect of the film is going to strike a chord in many who view it. The bound aspect of these tickle tournaments definitely portrays an uneven balance of power and those who get off on it. There are moments of sheer tension as David and Dylan track down the kingpin of this organization and uncover just what it is about tickling that seems to fascinate him so. The final moments definitely give us that answer and it's an extremely morose and pitiful reason, but one that makes sense in the end. Expertly crafted and paced to make you not want to blink, TICKLED is a look at something that seems harmless, but looking deeper, will make you think twice about unleashing a tickle monster on your loved ones ever again.
---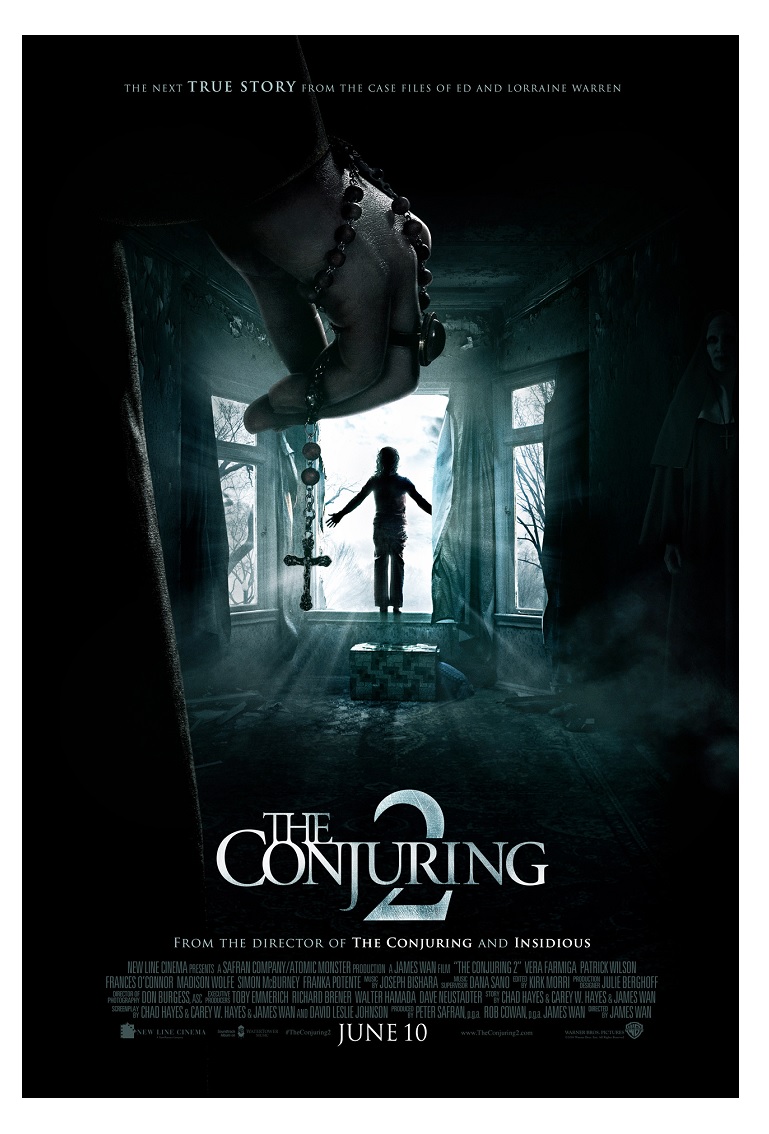 In theaters now!
THE CONJURING 2 (2016)
Directed by James Wan
Written by Carey Hayes, Chad Hayes, James Wan, David Leslie Johnson
Starring Patrick Wilson, Vera Farmiga, Madison Wolfe, Frances O'Connor, Lauren Esposito, Benjamin Haigh, Patrick McAuley, Simon McBurney, Maria Doyle Kennedy, Simon Delaney, Franka Potente, Bob Adrian, Robin Atkin Downes, Steve Coulter, Abhi Sinha, Chris Royds, Sterling Jerins, Daniel Wolfe, Annie Young, Elliot Joseph, Emily Tasker, Kate Cook, Shannon Kook, Jennifer Collins, Thomas Harrison, Bonnie Aarons as the Demon Nun & Javier Botet as the Crooked Man!
Find out more about this film here and on Facebook here
Reviewed by Mark L. Miller aka Ambush Bug
While I often find it hard to distinguish the INSIDIOUS, SINISTER, and THE CONJURING films from one another, THE CONJURING 2 stands out as a stellar example of why these films work with audiences and why we should appreciate these films for bringing our much beloved genre of horror to the masses.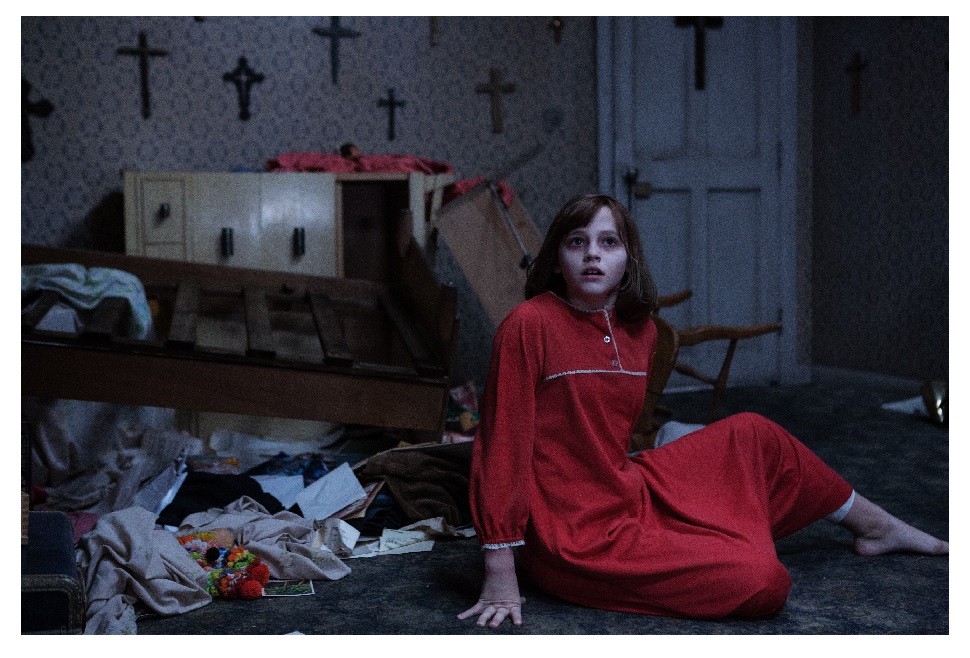 Like you, I do get frustrated with the Blumhouse brand, specifically the way most of their films feel interchangeable and are filled with the exact same type of scares. This scare a minute mode of storytelling, which gives you a moment to breathe and laugh a little before the next one makes for a fun time at the movies. The Don Music piano bangs are annoying and usually, I find my body reacting involuntarily mainly because a loud noise has come from nowhere instead of actually reacting to something I've seen on the screen. Still, like William Castle did long ago, Blumhouse is a studio who makes films to be seen in the theater. I prefer the slow burn films like THE WITCH and THE INVITATION, or the start to finish intensity of FURY ROAD or THE GREEN ROOM, but that type of filmmaking doesn't come along very often and filling in the gaps are these films which seem to be keeping the horror genre alive these days so that those other films I prefer can exist. For this reason, I appreciate INSINISTONJERING ACTIVITY films that Blum built for making going to the theater fun. It's not a resonant scare, but they are still bringing scary to the theaters.
What sets THE CONJURING 2 apart from the other films in this is that James Wan brings his A-game to every aspect of this movie. One can tell that while Wan enjoys doing films like INSIDIOUS or SAW, he loves this world he has created following Ed and Lorraine Warren (Patrick Wilson and Vera Farmiga). Simply from the unusual and unique look Wan puts on even the smallest little shot composition, one can tell this is a film series he is deeply invested in. Wan wants to scare us and in THE CONJURING 2, while he does resort to the shock a minute accompanied with a piano bang method, these shocks look like something we really don't see that often in horror films. While many have veered away from horror as they gain success and clout in the industry, Wan seems to love horror and continues to bring big budget thrills to a genre which often rarely has two shekels to rub together. While he does films like FAST & FURIOUS and AQUAMAN (though it looks like he's wavering on the latter), Wan seems to always return to horror and for this, I appreciate him for it as he holds clout and makes these films look and feel like few others. Again, for that, I respect James Wan as a filmmaker for not giving in to temptation and directing that period piece or that rom com and leaving the spooks and goblins behind in the dust.
THE CONJURING 2 is a fantastic story once again pitting Ed and Lorraine against things that go bump in the night. While the first film in this series introduced us to Ed and Lorraine, this installment seems to function mainly to show why the two loved each other so much. Much of the film is focused on using the possessed family and their situation to show the strength of the love between these two people and Wilson and Farmiga do a really good job of making that believable. Their relationship is the heart of this film and Wan exploits it to the maximum as all good horror should. Wan knows that the stronger the hearty middle is, the more the audience will be when they are placed in harm's way. This harm takes form of a house being haunted by a spirit of an old man (or at least that's what it seems). The Warrens show up to assess whether or not there is validity to this haunting or if the young girl (played by the absolutely amazing Madison Wolfe who plays Janet and is a dead ringer for Natalie Portman circa THE PROFESSIONAL in this film)who seems to be possessed by this spirit. What they find is somewhat confusing as Lorraine, who usually gets a reading of something supernatural going on, feels nothing, and the evidence of the haunting is sketchy.
Like many of Wan's films in this genre (INSIDIOUS and THE CONJURING specifically) this film wobbles at the end. Wan is an expert of setting up tension and giving us scenes that feel as if we've never seen them before and are quivering at them for the first time (or at least the first time since childhood as Wan is an expert at conveying that childhood fear of the dark we all once had). But resolutions are his weak point, specifically as most horror films call for some kind of big, brassy ending and it never really lives up to those small tense moments that are set up in the first our and a half of the movie. Much like most comedies, when the jokes begin to slow down to make way for the story to resolve, when THE CONJURING 2 slows down in order for Ed and Lorraine to take on the spirits head on, elements of convention and clunkiness show their noggins. Another problem with the film has to do with the point of view the story is told. We know the supernatural stuff exists because we are made privy to it. The Warrens and the other skeptics investigating the case do not. So there's this weird disconnect I felt in the third act. Wan paints himself in a corner with this film as he tries to have the best of both worlds by telling the story from the Warrens POV for most of the film, but still shows us what they do not see. This makes for a clunky story where the protagonists look stupid for not realizing what everyone else knows to be something undeniably supernatural going on. So when Lorraine and Ed leave thinking the whole thing is a hoax, I found it hard to give them credit for stupidly believing that to be true after what the audience, and not the Warrens have seen in the last hour or so.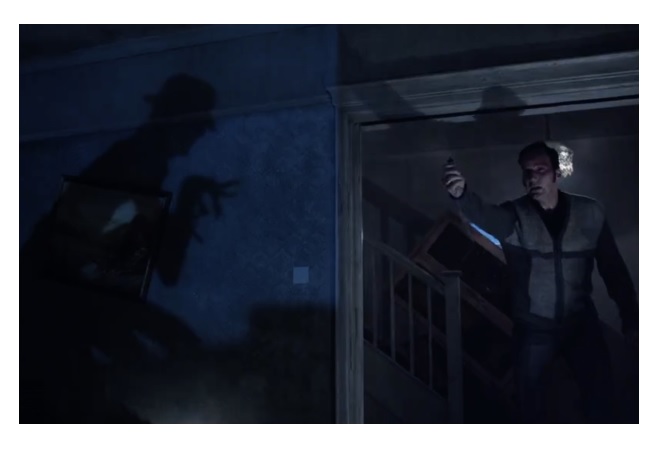 That said, the first two hours of this film is filled with scenes you most likely haven't seen before in horror or at least done in a way that is unique and original. Even the clichéd nun (which I hear is getting her own movie…because ANNABELLE did so well, I guess) works here as Wan puts together a scene involving a painting of the nun that will raise the hairs on the back of your neck. Wan does this over and over in the multiple scenes of the kids experiencing spooky phenomenon at night and the most memorable scene in the film as Ed interviews a possessed Janet who sits behind him out of focus in a chair. All of these scenes are the stuff which good rollercoaster horror is made and Wan is an expert at all of that.
I know that in real life, the Warrens exploited folks and used their notoriety to make quite a profit. I know that their involvement in this case depicted in THE CONJURING 2 was minimal and much of this film is more myth than fact. I also know that most likely William Wallace didn't get into a rock throwing contest with one of his buddies and Billy the Kid and his pals didn't get high on peyote, try to shoot a chicken and jam to Bon Jovi, but that didn't stop me from loving BRAVEHEART and YOUNG GUNS. Sure the film tries to scare you by telling you that much of this is fact, but this is something that doesn't bother me as there is an air of tension that looms over films that say this and it has become a Hollywood trope to twist and bend facts for maximum impact on the audience. Those who don't like THE CONJURING 2 simply because the two characters aren't depicted exactly the way they were in real life have a right to dismiss this film, but they'll be missing a damn fun time at the movies.
---
And finally…here's another episode of LIGHT'S OUT called "The Neanderthal" to listen to in the dark!
---
See ya next week, folks!

Ambush Bug is Mark L. Miller, original @$$Hole/wordslinger/writer of wrongs/reviewer/interviewer/editor of AICN COMICS for over 15 years & AICN HORROR for 5. Follow Mark on the Twitters @Mark_L_Miller and on his new website collecting posts for AICN HORROR as well as all of the most recent updates on his various comic book projects on MLMillerWrites.com.



---
AICN HORROR has a brand new sponsor: Things From Another World—also known as TFAW!


Please support AICN HORROR by clicking the Things From Another World banner and checking out all of their amazing collectibles! TFAW carries everything from comics to toys and any kind of collectible in between. You just might find something you can't live without like that breathtaking Margot Robbie Harley Quinn statue up there!


---
Look for our bi-weekly rambling about random horror films on Poptards and Ain't It Cool on AICN HORROR's CANNIBAL HORRORCAST Podcast every other Thursday!
---
Find more AICN HORROR including an archive of previous columns on AICN HORROR's Facebook page!