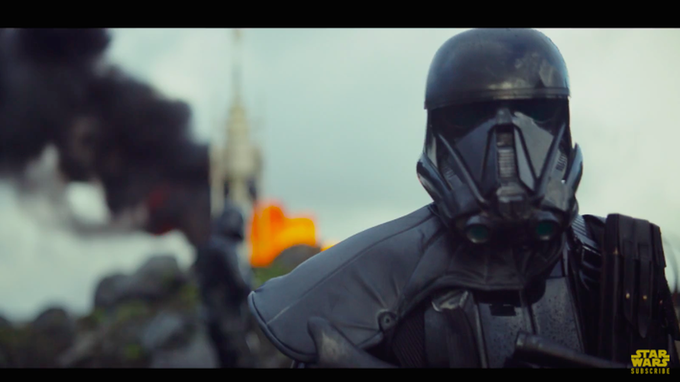 Entertainment Weekly reports that Tony Gilroy (writer-director of "The Bourne Legacy"), who was brought on to contribute an uncredited rewrite of Gareth Edwards' 2014 "Godzilla," will be helping Edwards again by scripting reshoots for "Rogue One: A Star Wars Story."
The same story suggests "Rogue Nation" writer-director Christopher McQuarrie, apparently one of many writers who worked on a screenplay for "Rogue One," will not be involved in the reshoots, despite reports to the contrary.
The EW piece also has sources indicating the reshoots will take five weeks or less -- and indicating exaggeration in reports that the reshoots will account for 40% of the final film due out this December.
Well known to Lucasfilm chief and "Rogue One" overseer Kathleen Kennedy, Gilroy scripted for Kennedy's producer husband Frank Marshall the first four Jason Bourne actioners.
Gilroy's other screenwriting credits include the 1992 skating drama "The Cutting Edge," the Stephen King adaptation "Dolores Claiborne," the Hugh Grant hospital drama "Extreme Measures," the Al Pacino supernatural thriller "Devil's Advocate," the Bruce Willis space thriller "Armageddon," the Jamie Foxx hit-man thriller "Bait," the Russell Crowe D.C. murder thriller "Proof of Life," the George Clooney fixer thriller "Michael Clayton," the Julia Roberts industrial spy thriller "Duplicity" and the Russell Crowe D.C. murder thriller "State of Play."
Earlier reports suggested the reshoots were being conducted to infuse "Rogue One" with fun and levity.
Find all of EW's story on the matter here.