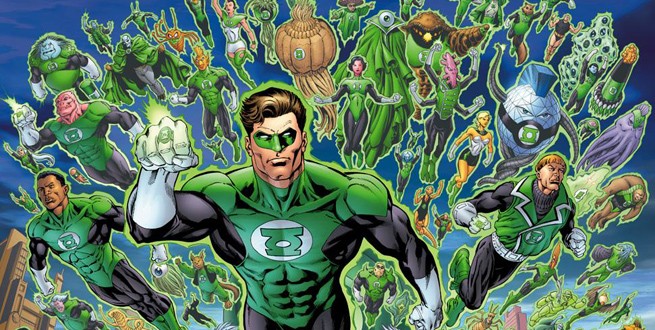 UPDATE: Quint here again. I reached out to a pretty high level source about this not thinking I'd hear back, but that source did indeed write back saying, I quote, "Rumors are bogus" of a George Miller Green Lantern Corps movie. I was skeptical before and now I flat out think this one was a whiff from the Heroic Hollywood guys. Can't win 'em all, fellas!
Original story below:
Ahoy, squirts! Quint here. Big ol' fat rumor alert! Warning! Warning! Could be total BS! But rumors are fun, so why not dream a little bit?
Mayimbe over at Heroic Hollywood says he hears George Miller is rumored to be involved with WB's Green Lantern Corps movie.
The reason I'm taking this with a grain of salt is because Miller was also "for sure" going to do Man of Steel 2 as well and that was pure bunk. That news was dropped via a podcast and Mayimbe dropped this during his weekly Heroic Insider video thing he does instead of doing a big drop on the site itself. That doesn't mean it's BS, but I'd guess if he had a more solid line on this he wouldn't float it as a rumor 20-something minutes into his video.
But who knows? That guys always has his ear to the ground, but I'm gonna treat this as a "wouldn't it be cool if..." kinda thing.
George Miller's earned the right to do whatever the hell he wants, so if the Movie Gods pick him to rejoin the DC universe after his first attempt fizzled out then so be it. No matter what, he's got my ass in a seat for whatever his next picture is.
What do you folks think?
-Eric Vespe
"Quint"
quint@aintitcool.com
Follow Me On Twitter